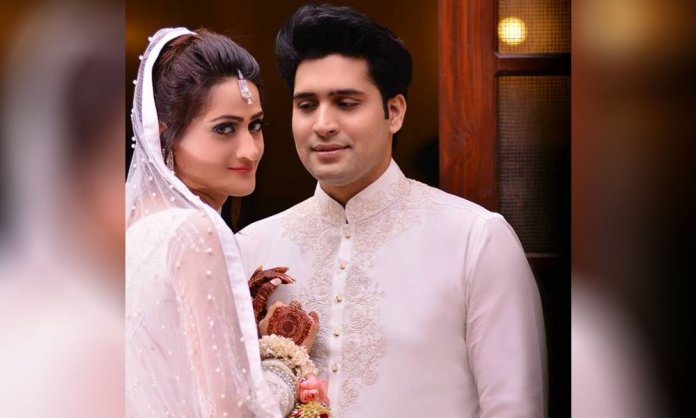 There is nothing more heartening and soul-stirring than a celebrity couple who are madly in love with each other.
2017 brought together some of the hottest star pairs and proved to us that true love does exist!
And of course, we wouldn't be at all surprised to see various other superstars tie the knot this year.
Recently, the celebrity couple of Asad Mehmood and model Sarah Shehzad are in the limelight, as the dazzling duo has said 'Qubool Hai' to each other!
For those who are unaware, Asad is a TV actor and has worked in dramas like Malaika, Khushhal Susraal, Dil Ek Khilona.  He will be seen making his movie debut in Javed Sheikh's upcoming movie Wajood.
Congratulations to the happy couple!