While 2020 took from us many amazing personalities, it seems 2021 is not staying behind either. 26th March 2021, Friday started with a very sad news-piece. The legendary Pakistani Drama writer Haseena Moin passed away in the early hours. We, alongside the entire nation, were saddened to hear the news. To remember the legend, we decided to list down some of her most famous dramas as a tribute.
These famous dramas include:
1. Dhoop Kinarey
Dhoop Kinarey was a show written by Haseena Apa and directed by Sahira Kazmi. It was a story about a strong girl who was aspiring to become a doctor. Unlike the characters of current times, she would not be struck left and right by antagonist with their evil comments. She knew how to say what felt right to her. And yet, the story would not paint her in a bad light.
2. Ankahi
Ankahi directed by Shoaib Mansoor is one of the best dramas that could have ever been aired. It talks about a lady who is ambitious, gets confused, but also possesses the agency to make the decision for herself be it regarding professional or romantic life.
3. Tanhaiyan
A story about two sisters presented by two amazing actresses, Shahnaz Sheikh and Marina Khan. It got so much love from everyone over the years that it got a sequel decades later.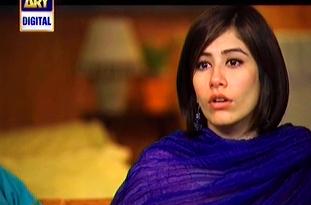 4. Kasak
Kasak presents a story faced by many Pakistani women. It is about how two people fall in love and cannot have children and the woman only gets ostracized. However, instead of putting up with all the torture by the mother-in-law, the individuals decide to prioritize themselves. They get divorced and remarry other people. Ironically, it is a slap on the mother-in-law's face because it is the man who was impotent.
5. Parchaiyan
Haseena adapted the Henry James novel, portrait of a lady, and titled it Parchaiyan. The talented director Sahira acted in the drama and the two women gave a vibrant life to the culturally appropriated story.
These Pakistani dramas have made a name for themselves, not in Pakistan only but also in the neighbouring country. Back in the 90s, she even wrote films for Bollywood. It truly is a big loss, the absence of such a great writer. No one can ever match her standard but let's hope more writers build on her legacy.
Stay tuned to Brandsynario for the latest news and updates!