Currently, Turkey is the hotspot for nearly every Pakistani travel freak. But while COVID may have given us vacations, it certainly has not added much to our budgets. So when travelling to Turkey we need to ensure that we are travelling intelligently. And the best way to do that is to ensure you get a good or at least an average hotel at an affordable price. Here are some affordable hotels in Istanbul that you can look at when making your plans.
Also, we have looked up these rates for the time when Istanbul is overflowing with tourists. So if you are thinking that the prices may rise then you don't have to worry much because if they are charging this in a tourist centric month, how high can they go a few months away from that?
1. Antusa Design Hotel & Spa
For a 7 day trip, Antusa Design Hotel is charging PKR 63,739. You may find variations if you look at other websites such as booking.com or trip.com. The best part about this hotel is that it has 5 out of 5 rating on Trip Advisor and is just 300 meters away from Basilica Cistern. Aside from that, the hotel provides a bar, a shared lounge, a fax machine (not that you will be using it), and a buffet breakfast. Other than that, the hotel gives you air conditioning, a flat-screen TV with satellite channels, a kettle, a shower, a hairdryer, a wardrobe, free toiletries.
2. Hotel Sultan Hill
With PKR 49,159 for a 7-day trip, Hotel Sultan hill has shuttle bus service and a rooftop service. This one also has a free breakfast service which is great if you are travelling on a budget. It saves you the money of one-time food. You will also have access to some Istanbul attractions such as Anadolu Hisari Fort, Ihlamur Pavilion, and Yildiz Chalet, which are some popular castles. And the rest, well, you can access them through the easy access tram. Moreover, according to the reviews, the rooms and toilets were very clean.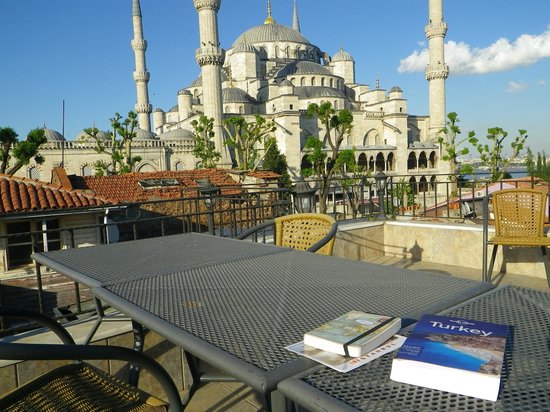 3. Best Western Empire Palace
You can get a room in this hotel for a whole week and that too in PKR 59,513. It is located in Sultanahmet which puts you in walking distance to Blue Mosque, Aya Sofya, and Topkapi Palace among other attractions.
4. Ayasofya Hotel
With the very name of the most popular tourist attraction, the hotel is located in Sultanahmet. They charge almost PKR 61,100. And this is affordable if you are travelling for like a 7 day period. They also provide the usual free breakfast, free wifi. But that said, it will not be the first suggestion I give you considering they have had some really bad incidents that people talked about on Booking.com.
5. Hotel Darussaade Istanbul
Ending our list with another amazing hotel. Every other review on Booking.com and Trip Advisor has been great. And they also cost PKR 52,000 which is lesser than the Ayasofya hotel. So here is that plus point about the hotel. Other than that, they provide a safe and friendly environment to their guests.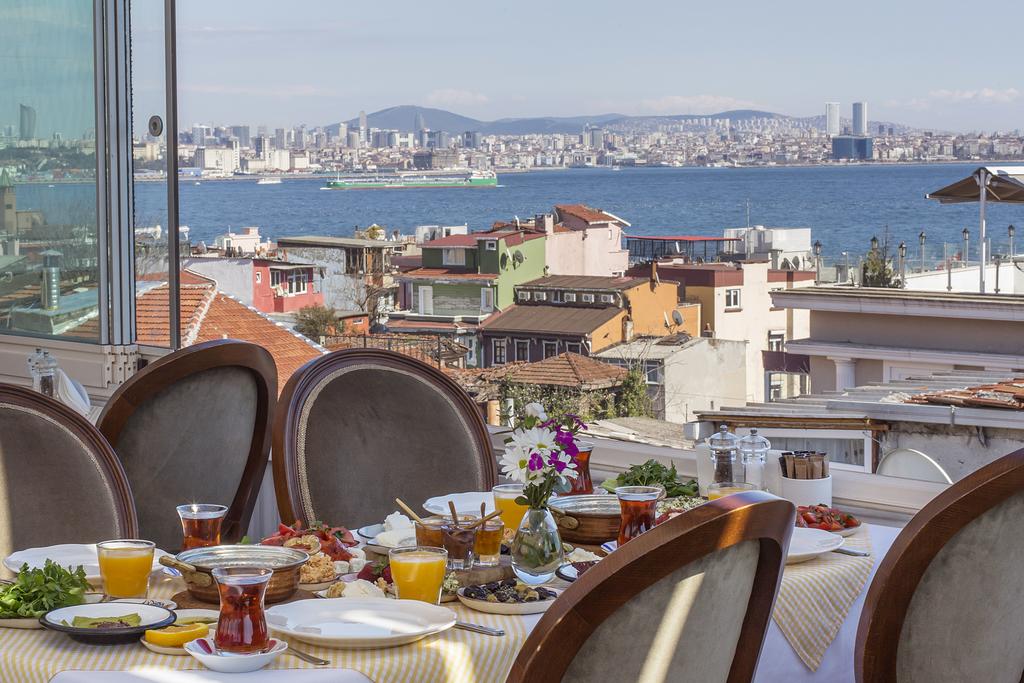 Affordable hotels in Istanbul are not really a far cry. If you do proper research you can totally find them and they will fit in your budget beautifully. But if you are postponing your travel plans just because you can't find the right hotel, this article is your messiah my friends.
Stay tuned to Brandsynario for the latest news and updates!