Turkey is all the rage these days. And it has been for quite some time. So if you have traveled to Turkey, you would have visited Aya Sofya in Istanbul and the beaches of Antalya. Every other trip comprises of these cities or Cappadocia and Fethiye as well. But Turkey is much bigger and much more beautiful than just these four cities. Many hidden gems are not as crowded and have so much to offer.
Here is a list of few cities that you should go to when in Turkey. And what's more, is that you will be able to enjoy them because they remain untouched by hordes of tourists.
Unexplored cities in Turkey
1. Amasya
Amasya is a mountainous city on the banks of the Yeşil river. Do you recall the famous star crossed lover Shirin Farhad? Well, the mountain there is named after Farhad. The rocky ravines, the green waters, and the traditional houses add to the folklore aura of the city. You can also find half-timbered Ottoman homes along the mountains.
Turkish baths, hammams of Amasya are a sight themselves merging Ottoman luxury with Swiss saunas.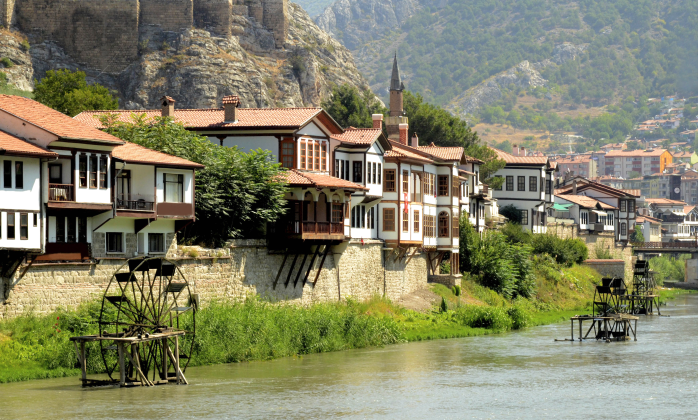 2. Butterfly Valley
You already know about the beaches of Turkey thanks to Antalya beaches. But you also know that when beaches get crowded, one is not able to relax at those beaches. So what if I were to tell you about a beach so secluded that to get there you have to do a taxi boat ride? Butterfly Valley ("Kelebekler Vadisi") is just that. I mean, you cannot even use your credit cards here, let alone fancy restaurants. But yes, there are self-service food shacks, wooden huts, and pop-up tents on the pearly-white beachfront.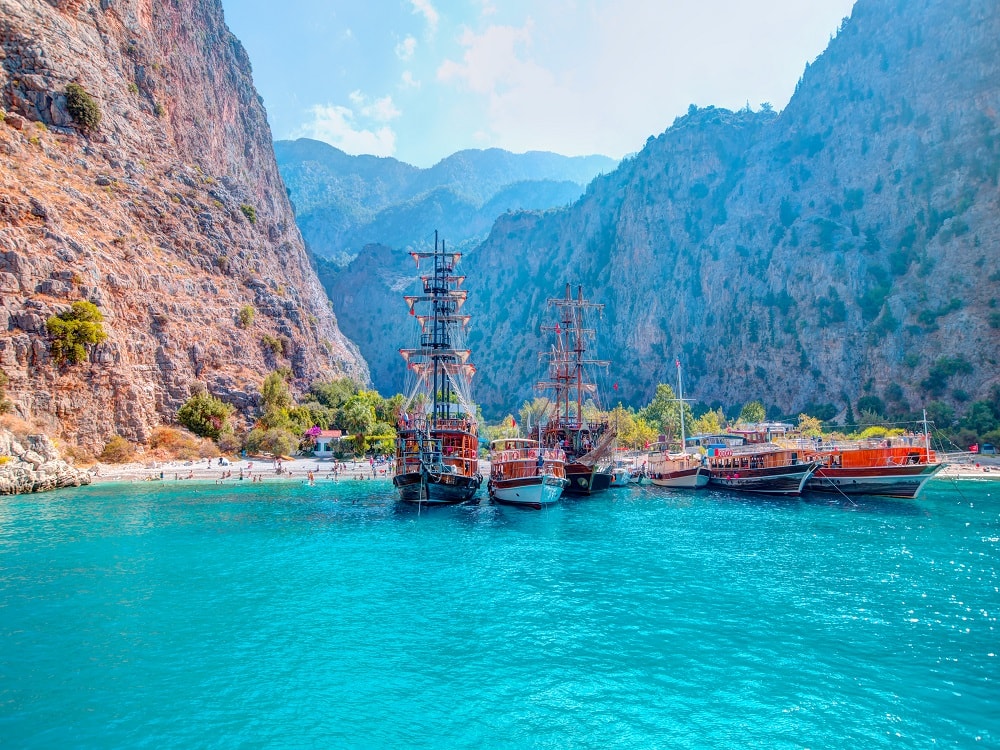 3. Bursa
Let's discover something along the lines of Istanbul but with its sightseeing spots. Not to mention, it is more affordable compared to Istanbul. It houses the 600 hundred-year-old Cocoon Hall known as Koza Han, a market on the silk road. After your shopping, you can end the day in tea gardens where the ever-intriguing clairvoyants impress you with their prediction skills.
4. Mugla, yes, in Turkey
Sea, sun, sand, history Mugla offers all to those interested in Sunbathing, diving, or discovering ancient remnants. The city is located in the Southwest on the Turquoise Coast. There is much to see in Mugla, such as reefs, caves, rock formations, and historical places such as the Bodrum castle. The castle reminds the visitor of the times of Crusades in Turkey.
These are just a few cities that we were able to find. Trust me. There are many more. So spend some time, do some research and go on a fun-filled trip. Who knows, when you are exploring these places, you may come across something new that even we don't know about. If you do, do share it with us as well.
Stay tuned to Brandsynario for the latest news and updates!