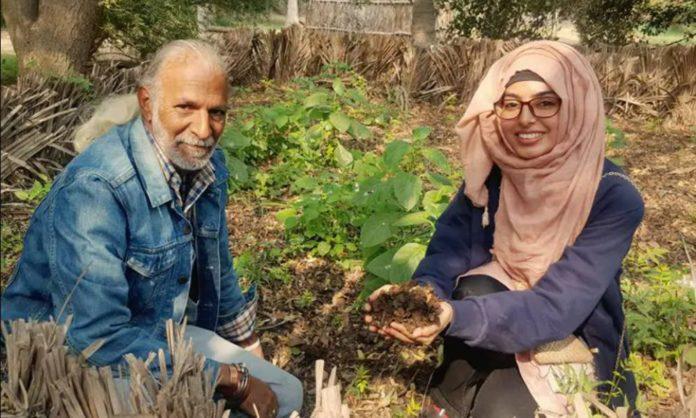 Did you know how much food wastage you generate? Or what amount of food is being wasted in Pakistan and how much does it cost? According to a report by the Ministry of National Food Security & Research, approximately 26 percent of the food produced in our country is discarded every year. To put this into perspective, this wastage equates to a staggering $4 billion in monetary value. It's an astonishing figure that highlights the significant economic impact of this issue.
An effective solution to address this problem is through the practice of composting. In simpler terms, composting involves the conversion of food waste into nutrient-rich compost, which can be used as a natural fertilizer for plants. By implementing composting practices, not only can we enhance soil quality, but we can also establish a more streamlined and sustainable waste management system in Pakistan.
Today on World Environment Day which is celebrated on June 5 worldwide, we reached out to a woman entrepreneur who in the pursuit of addressing the food waste challenge showcased a visionary mindset and took action to make a significant impact. Anusha Fatima, despite her background in computer science, made the bold decision to establish an organization dedicated to revolutionizing composting practices. Her startup, TrashIt, has emerged as a catalyst for change in waste management and has sparked a movement toward transforming Pakistan into an environmentally-friendly state.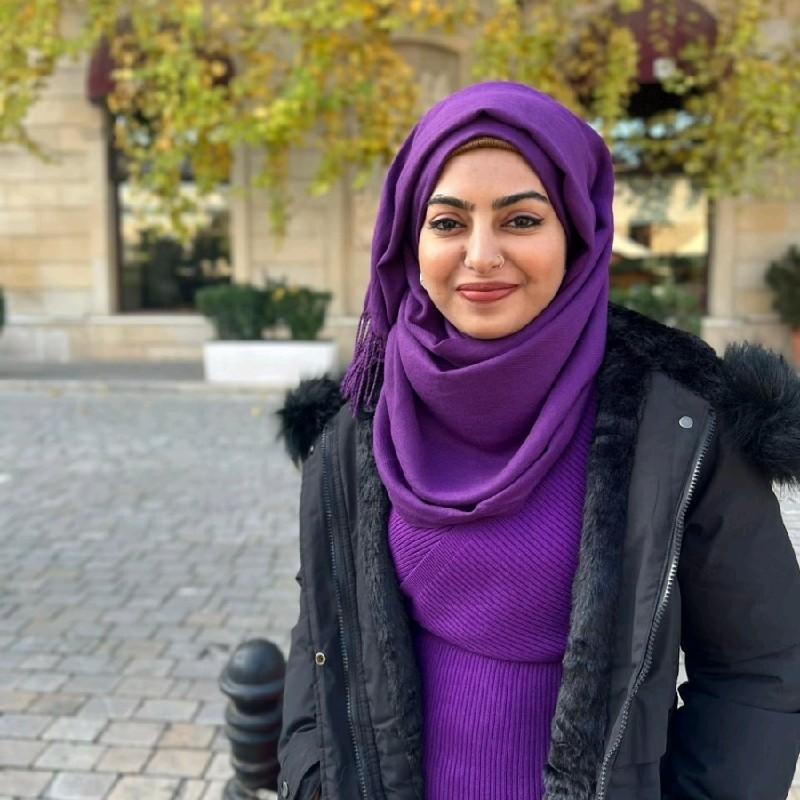 Birth of TrashIt
Anusha's journey toward making a difference in waste management began in 2017 when her interest in entrepreneurship was sparked during her university studies. It was during a course called Design Thinking that she had the opportunity to delve into the intricacies of Karachi's city management system. This experience opened her eyes to the magnitude of the food waste problem and highlighted the inadequacies in waste management practices.
Reflecting on her realization, Anusha shared, "Before encountering the impact of wastage on our society, I was immune like everyone else and never paid attention to it. But when I saw the flaw of waste management, I decided to become a problem solver rather than just complaining about it."
During her exploration of various methodologies, Anusha delved deep into the practice of composting, developing a strong understanding of its principles. It was during this time that she conceived the idea of TrashIt, a venture aimed at connecting individuals who shared her vision for sustainable waste management. Anusha actively sought opportunities to expand her knowledge and network, participating in business incubator programs and connecting with like-minded individuals.
Serendipitously, Anusha had the fortune of attending a workshop conducted by Tofiq Pasha, where the focus was on kitchen gardening and composting. "Fortunately, around that time, I had the opportunity to attend a workshop by Tofiq Pasha, where I learned about kitchen gardening and composting through hands-on training and implemented these practices using my own household waste," recalled Anusha reflecting on this formative experience.
Role of SC Women In Tech
As TrashIt began to gain traction and make a notable impact, Anusha and her team discovered the Standard Chartered Women in Tech program. This discovery proved to be a pivotal moment that set the stage for TrashIt's success and further propelled its mission forward.
Anusha was lucky to be part of the inaugural batch of the Standard Chartered Women in Tech program in 2019. Looking back on those times, she emphasized the significant impact the program had on her entrepreneurial journey. The program offered a comprehensive learning experience, equipping Anusha with knowledge in crucial areas such as marketing, finance, prototyping, and achieving product-market fit.
As the Covid-19 pandemic created unprecedented uncertainty and disruptions, Anusha acknowledged the SCWIT's resilience in ensuring its continuation. "During the Covid-19 pandemic, when everything seemed unpredictable, the SCWIT program stood by us and kept the program running. Their unwavering support played a crucial role in helping us navigate through challenging circumstances and achieve our milestones," she shared.
Anusha Fatima expressed her admiration for the community of women entrepreneurs brought together under the umbrella of the SCWIT. Witnessing this collective support and connection among fellow women entrepreneurs was a source of inspiration and commendation for her. As Anusha's knowledge and confidence grew, so did the momentum of TrashIt, the venture she spearheaded.
In the initial stages, the TrashIt team embarked on a journey of experimentation. They explored various methods of collecting organic waste and implementing effective composting techniques. Over time, through dedication and perseverance, they successfully cracked the code and developed expertise in composting. Presently, TrashIt is capable of composting approximately 500kg of organic waste. Beyond composting, the visionary startup also offers waste management and composting solutions to different companies, extending its impact beyond its own operations.
Anusha firmly believes that incubator programs like the SCWIT play a vital role in providing credibility and support to new startups. She recognizes the significant contribution in the growth and success of TrashIt.
Next Goal: Environment Sustainability
We are living in a time where saving the earth is not just a slogan but also a need of the hour. According to Anusha, the corporate sector is taking the matter seriously and discussing different approaches to combat 1.5 degrees Celsius global warming & CO2 emission.
"We need more creative minds and solutions on the local level as the future of environmental startups is very bright. These ideas would then translate into global-level organizations," explained Anusha.
As we talked about the future of environmental startups, Anusha also discussed what TrashIt has to offer for upcoming times. She shared that TrashIt is set to make a bigger impact as they plan to take it to other major cities in Pakistan. As the company is leading in composting and soil health, the whole team aims to groom young talent that would lead the mission of climate safety.
Saty tuned to Brandsynario for more news and updates.