There can be a lot of things in Pakistan to be proud of. While we may not be the most perfect, we have certain aspects that make us stand out. Our music industry is one of the highest rising ones in the world of today. Similarly, we are quite experienced and trained in artistic visuals. It seems that a Corolla, full of truck art, has been recently spotted!
This is definitely one that is going to be for the books. If you have heard of truck art, you might have seen it in a lot of places too. There is no doubt that Pakistan has a lot of prideful features that are worth mentioning.
Our northern areas are some of the most beautiful ones the naked eye has ever seen. You cannot find the beauty of Kashmir in any other part of the world. Apart from that, we also hold mountainous regions and lakes with eye catching capabilities.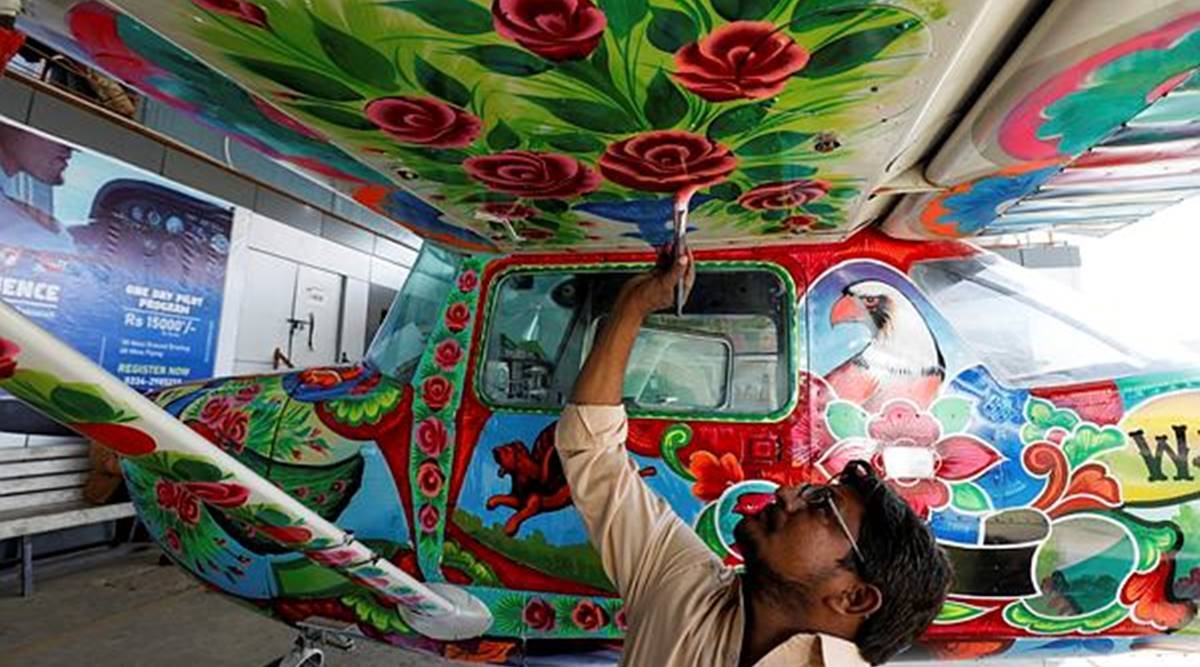 Traditional Art:
If we go from one province to another, we can see quite a lot of changes occurring. Pakistan has one of the most diverse cultures in the world. Due to the different provinces, each with their own history, there is a lot to see in Pakistan. If we talk about Sindh, there are dishes, clothing and food items specific to the people here.  Just like that, Punjab has its own pride to look after. This culture dates back many years, when the literature artists in the region were still finding their footing.
One type of such cultural prides, is traditional art. It comprises of unique and beautiful designs that are sure to light up a smile on your face. The people are so talented that the art can often be seen on trucks and buses. Driving a local bus without art just seems dry now. There have to be some form of patterns or paintings on the vehicle. Due to this, the art has gained the name of 'Traditional Truck Art'. However, it seems that a Corolla has joined a region where only trucks and buses resided previously.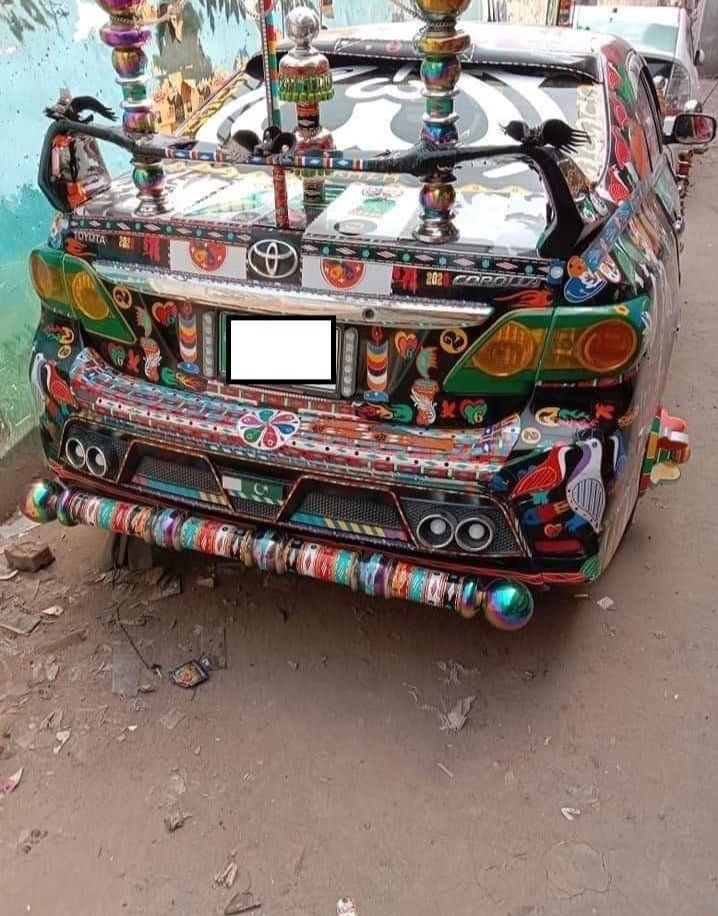 Corolla Radiating Culture:
The pictures of a new vehicle design have gone viral on the internet. It is circulating through the sites so fast, we can barely keep up. It seems that an individual has dressed up a Corolla with traditional truck art. The vehicle itself looks entirely laced with the art, from head to toe. Everyone, who is a fan of culture, is just going absolutely crazy over the beauty of the vehicle.
While there are people who are talking about how impractical it is, we must remember that is a temporary piece of art. No one is going to be speeding on the highway with so many obstructions in the view and weighing down on the car.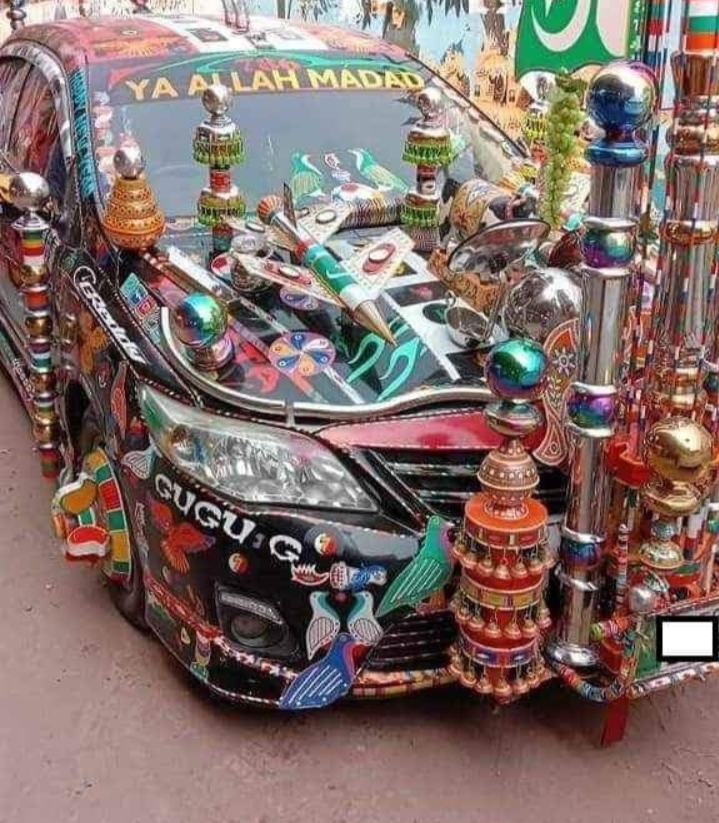 We must, once again, pat a hand on the shoulder of the ingenious people of Pakistan. This is a creation that deserves to be recognized. After all, the music and art of Pakistan is one of the highest ones in the world!