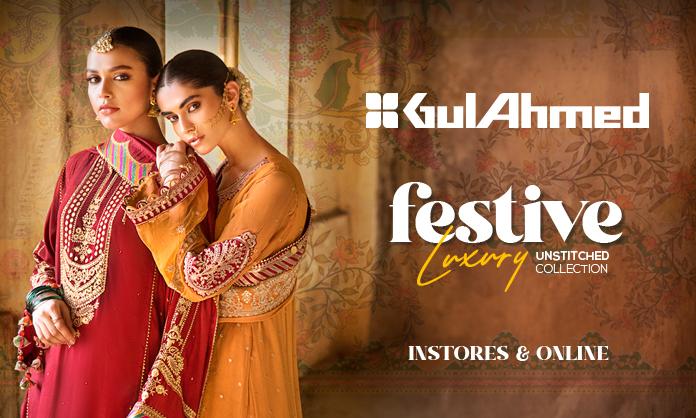 Get ready to elevate your Eid celebrations with GulAhmed's highly anticipated Eid Collection 2023. This fashion extravaganza offers an exquisite range of 3-piece unstitched festive suits, ensuring a remarkable experience as Eid approaches.
What we love about this unstitched Eid collection more than anything else is the quality of fabrics used in this collection. Whether it's the soft and breathable lawn, the luxurious silk, or the regal chiffon, each fabric has been carefully selected to provide comfort and grace. The unstitched nature of these ensembles allows for customization, enabling you to create a unique outfit that reflects your personal style.
Here are some of the best pieces in this collection: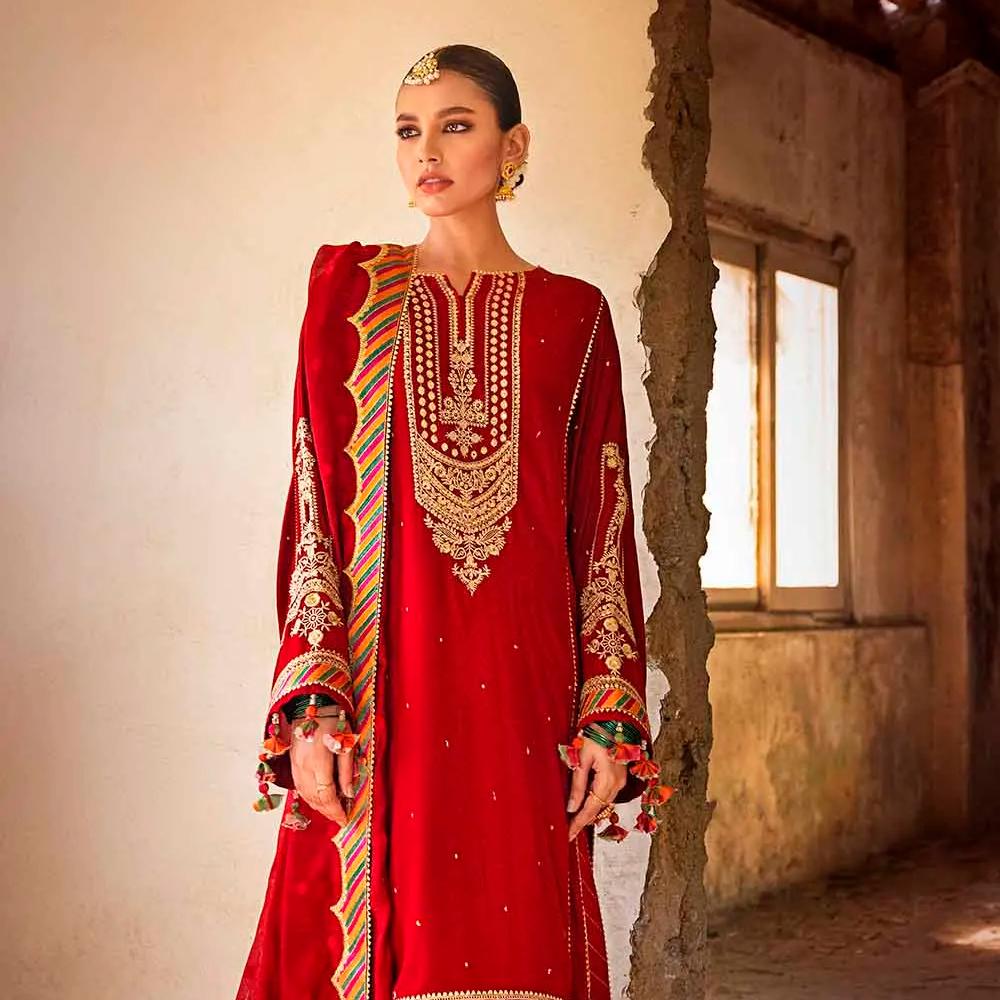 When it comes to summer festivities, nothing beats the comfort and luxurious feel of raw silk fabric and this stunning red 3-piece suit exemplifies the epitome of style and comfort with its magnificent zari embroidered front and stunning jacquard dupatta.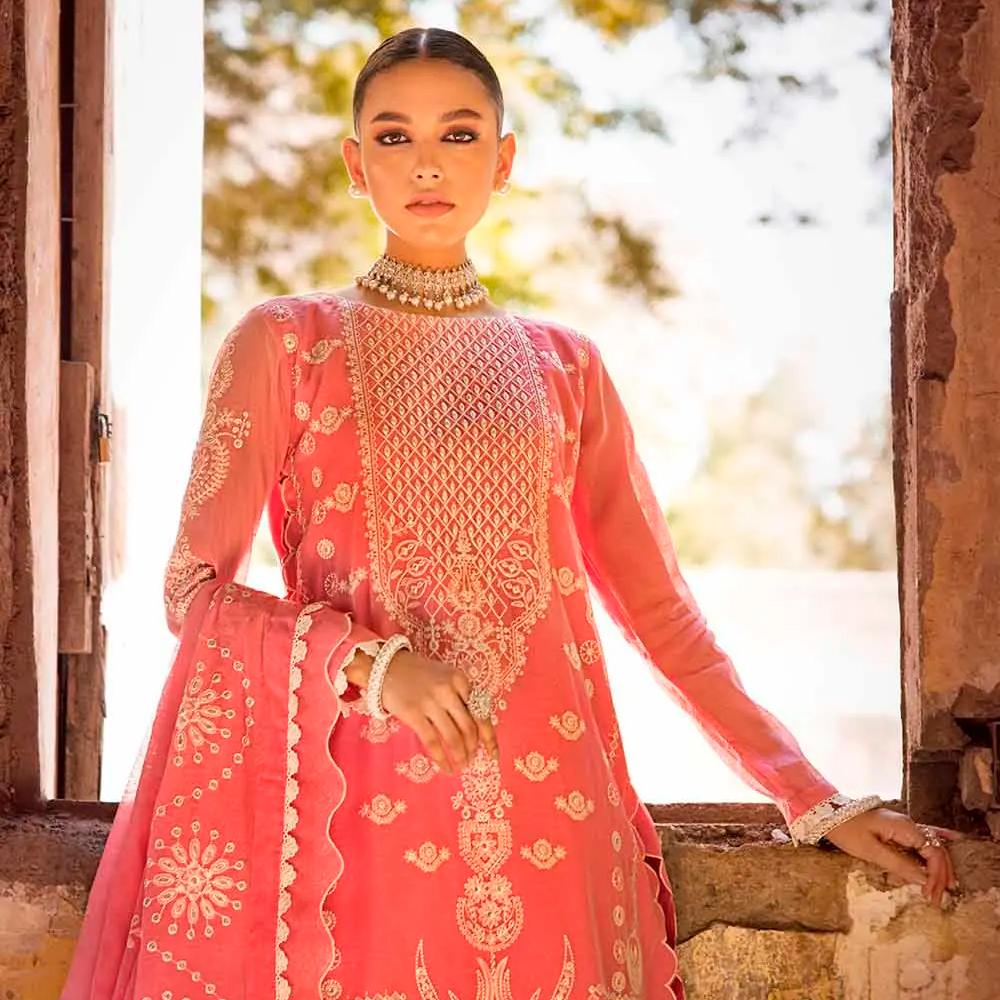 Another top pick in this range is this embroidered paper cotton suit in the prettiest shade of pink. The fabric is soft and breathable while the intricate embroidery adds a touch of elegance, effortlessly preparing you for any festive occasion without requiring too much effort.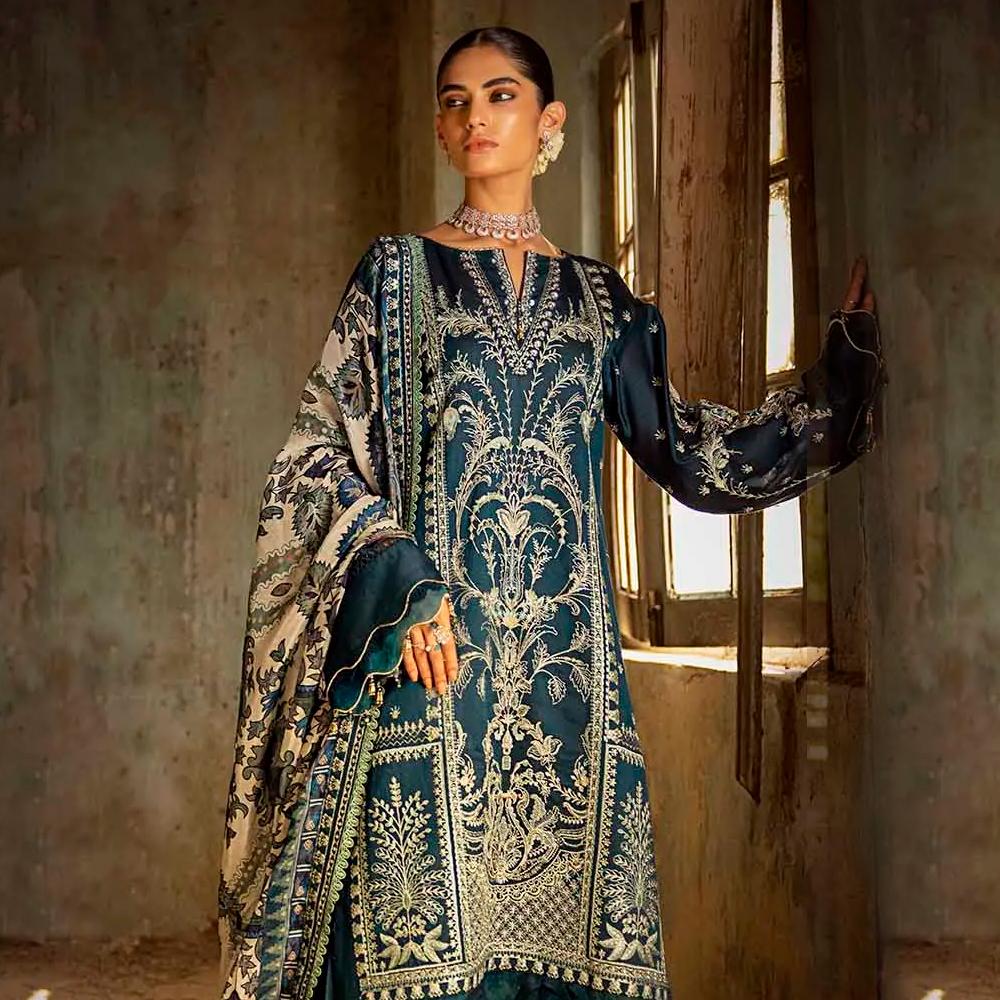 The lovely sequins embroidered 3-piece suit is definitely a top contender for the first Eid day dinner. The shirt is fully embroidered with handwork from the front while the flowy digital printed tissue silk dupatta simply adds a touch of class.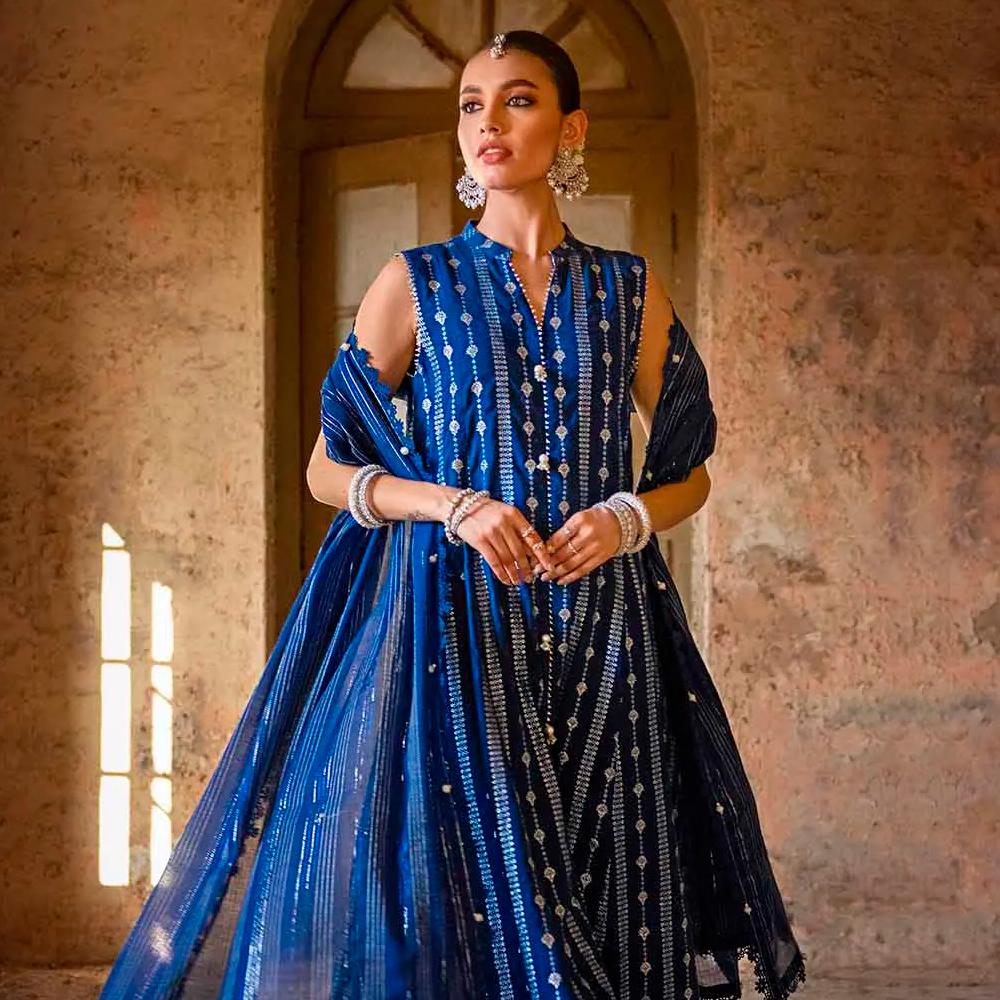 Simply stunning! That's what came to our mind when we saw this suit. This jacquard shirt is not only bold but also perfect for staying cool in the scorching summer heat. The print is elegant and traditional, making it a perfect pick for Eid-ul-Adha.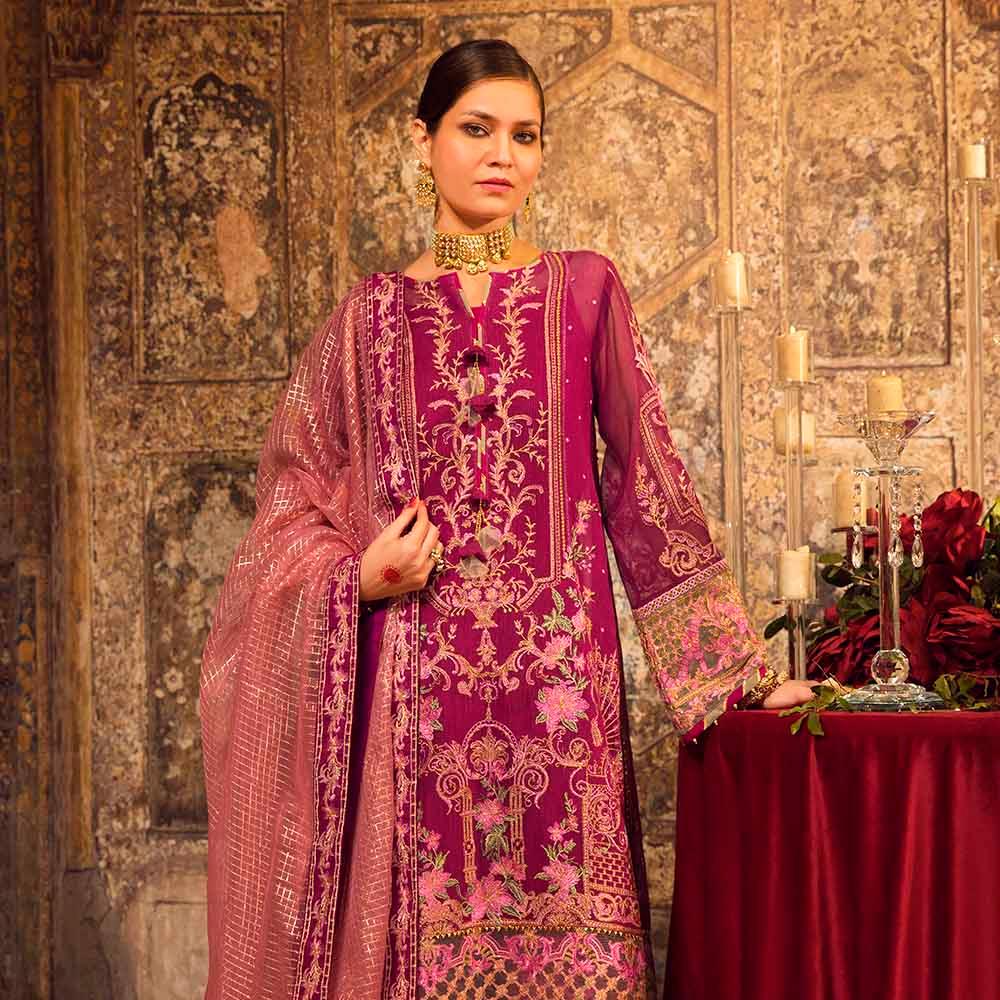 A splendid option from the collection is this vibrant magenta pink sequin embroidered khaddi net shirt, with sequins embroidered borders. Paired with lurex organza dupatta adorned with sequins, adds a glamorous touch to the overall look.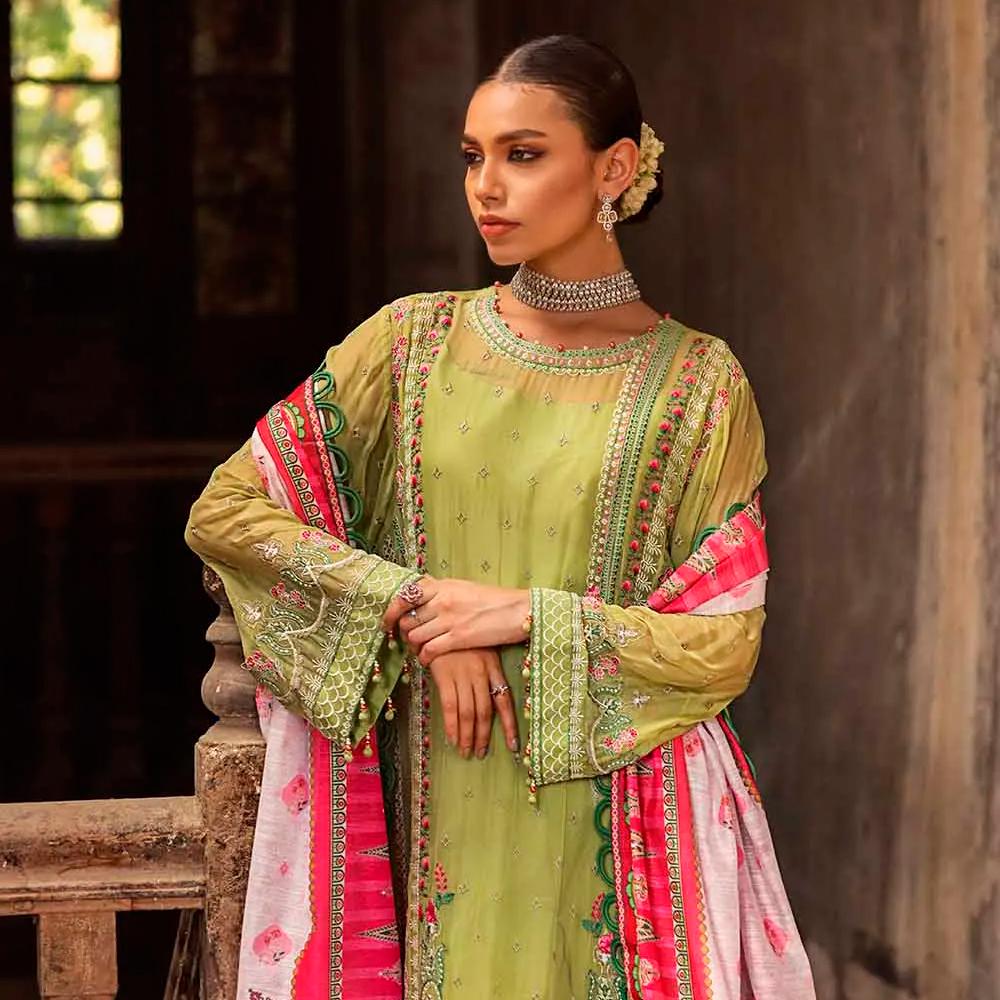 Pastels are everyone's favorite in summers and we know you can't wait to get your hands-on this beautiful suit. The chiffon shirt, adorned with intricate embroidery and delicate borders, perfectly complements the ensemble, making it a festive wardrobe must have.
This Eid-ul-Adha, embrace the spirit of celebration and tradition with GulAhmed's extraordinary Eid Collection for 2023. Just visit your nearest store or shop online at www.gulahmedshop.com. The best part is that the delivery fee is just Rs. 99 all over the country and Ideas is also offering a hassle-free 30- day exchange policy!