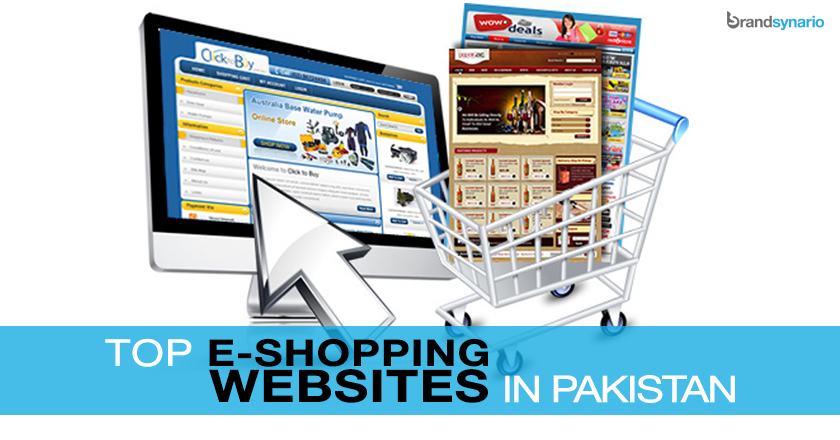 Electronic Commerce (better known as E-commerce) refers to the trading, purchasing, and selling of goods as well as services using electronic means, mainly the Internet. It is a convenient mode of shopping due to its 24-hour accessibility, worldwide reach and efficient consumer-retailer correspondence.
The last two or three years have seen a huge rise in companies of all sizes shift from traditional business to online retail stores. This is due to the increased popularity of many businesses and the availability of Internet access to a larger audience that has led many businesses to believe that internet is now, undeniably, a legitimate and profitable sales channel.
A physically present, brick-and-mortar shop and an online marketplace are both 'real', in every sense of the word, however, they appeal to different demographics and audiences, display their products through different methods, and offer consumers and potential clients with different levels of pricing, service, and convenience.
But with the ability to browse, pick, choose, and pay for what you like, everything being just a click away, it seems fitting that the methods of conventional, old-school commerce, will soon be completely taken over by online retail and online trading.
The concept of online shopping is fairly new to the Pakistani consumers. However, with the increasing popularity of handheld devices and laptops, coupled with the ever-increasing use of the internet, many people prefer to use their devices to buy and sell the things they desire, with everything, ranging from mobile phones to cosmetics to all sorts of clothes, sporting goods, and handbags, is only a couple of clicks away from them.
Here we look at the top e-commerce websites in Pakistan for different online shopping categories.
Food
1) EatOye.pk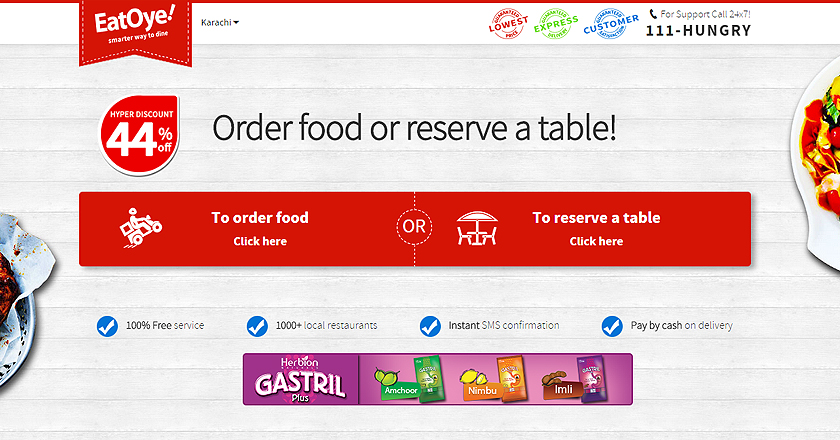 The most popular food ordering website in Pakistan, with an average of more than 200,000 visitors every day, EatOye allows you to order the food of your choosing from a list of more than 1000 local restaurants, while it also allows you to sit in the comfort of your home and make reservations in any restaurant near you!
2) Foodpanda.pk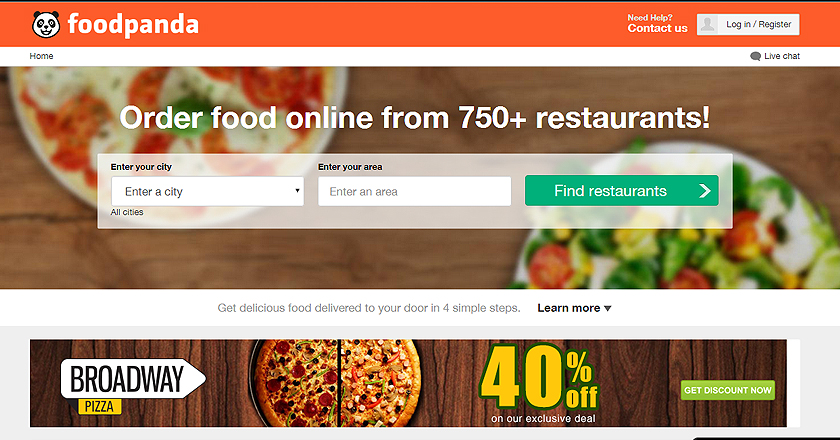 This online food portal allows you to order food from over 28 cuisines and over 750 restaurants in Islamabad, Karachi, Lahore, Rawalpindi, and other major cities of the land. Just choose your city, your area, the restaurant, and finally the food you wish to order, and wait for it to get delivered to you in no time!
Others: KhaoPiyo.pk, SuperMeal.pk
Clothing and Footwear
1) Daraz.pk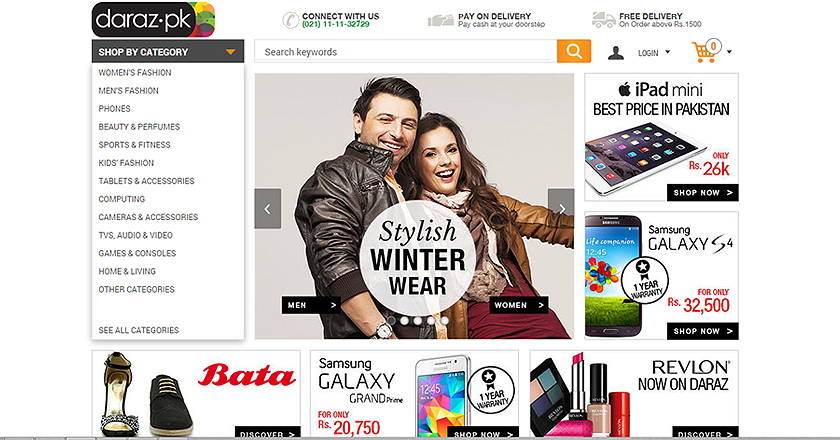 Daraz.pk offers a wide range of clothing for men, women, and children, with all sorts of clothing, shoes, bags, jewelry, and other accessories available. The website also offers a wide variety of electronic and sporting goods. The website also offers big discounts every now and then.
2) Kaymu.pk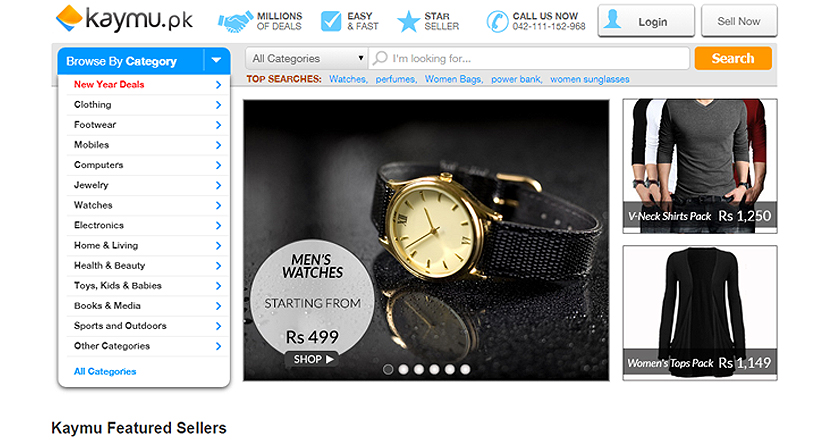 Kaymu.pk is home to a large variety of clothing, footwear, mobile phones, and other electronic gadgets, where a user can buy AND sell his/her products with the minimum of hassle!
Others: Homeshopping.pk, Azmalo.pk, BuyBest.pk
Electronic Gadgets
1) ShopHive.com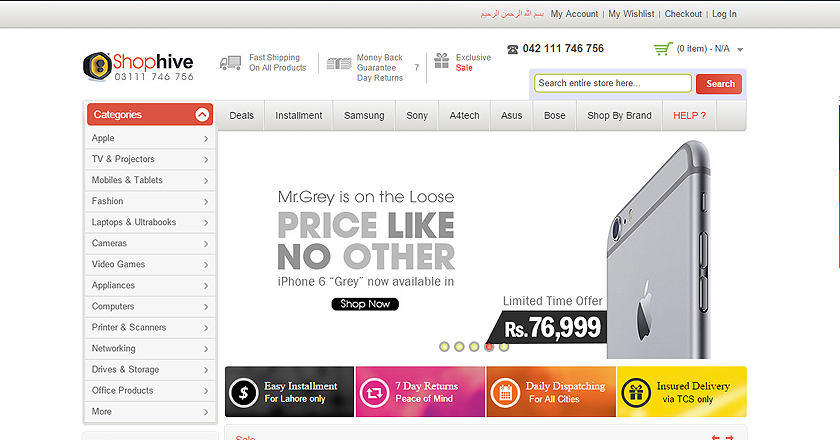 One of Pakistan's top online retail stores that deals mainly in all kinds of electronic gadgets, gaming consoles, and other electrical accessories.
2) VMart.pk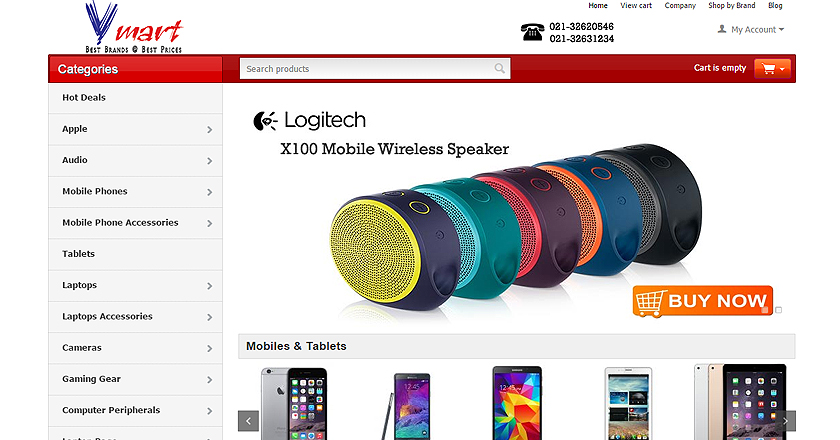 VMart.pk is a leading electronic gadget store which offers a wide range of deals for mobile phones, tablets, computers, laptops, and all sorts of electronic accessories.
Others: iShopping.pk, e4u.net.pk
Other individual websites that are doing well include Sensation.pk, BuyOn.pk, Homeshopping.pk, Symbios.pk and RoyalPerfumes.pk.
Have anything to add? Share with us in the comments section below or email us at [email protected]