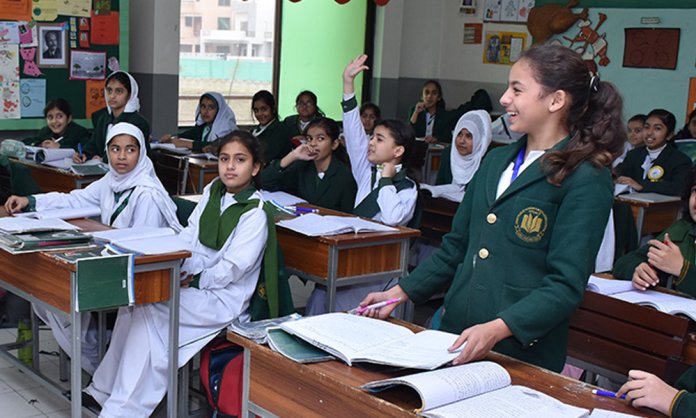 It's a dream of every parent for their child to top every class and ace every exam. They desire for their son or daughter outperform all other kids, emerging as an intellectual rock star above the rest.
Consequently, this wish also gives birth to an alarming concern i.e. the extreme pressure from parents on their children to pass the examinations with flying colors.
With examination-season in the air, nervous students are bound to be feeling a severe burden to meet the threshold. Eventually, parents' expectations begin to take a toll on children, resulting in anxiety and depression amongst the younger generation.
This has become a growing issue not only in Pakistan but all over the world, leading to students become more stressed than ever before.
A leading school in Karachi has finally taken notice of the rising dilemma!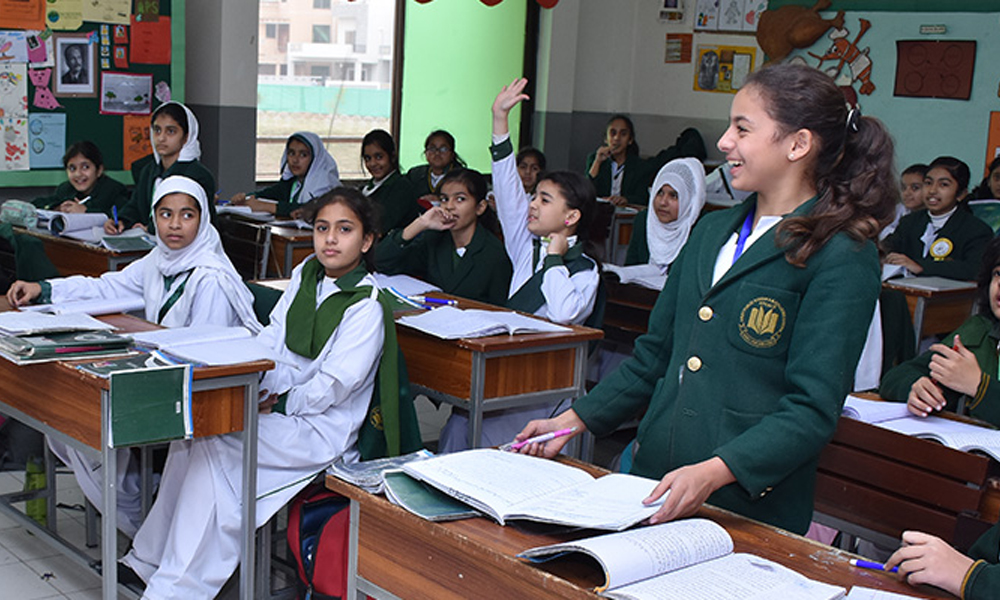 A beautiful letter by Army Public School (APS) addressed to parents before the exam time has surfaced on the internet and is going viral for all the right reasons.
The note enunciates to parents that a student's future isn't completely connected to their performance in exams.
The heartfelt message from the APS's principal came into the spotlight after Ali Zafar shared it on Twitter and people couldn't help cheering for the school.
A letter all parents need to read. pic.twitter.com/vEs0Pn27MG

— Ali Zafar (@AliZafarsays) March 5, 2018
"Amongst the students who will be sitting for the exams, there is an artist, who doesn't need to understand Math
There is an entrepreneur, who doesn't care about History or English literature…There is a psychologist, whose Chemistry marks won't matter. Every child has a unique quality in him/her.
There's an athlete whose physical fitness is more important than Physics. If your child does get top marks, that's great! But if he or she doesn't, please don't take away their self-confidence and dignity from them. Tell them it's OK, it's just an exam! They are cut out for much bigger things in life"
Here's how the internet is reacting to the thought-provoking letter!
Yes, a letter that parents in both Pakistan & India need to read. A mentally, physically and spiritually fulfilled child is a happy one.

— Ri•Ya (@RishInProgress) March 5, 2018
Yup. It has been circulated by various institutions before. Still a good message even it is followed

— ASAD ULLAH QASIM (@asad_q78) March 5, 2018
Alas! If parents try to understand, there would be less psychological problems among children

— Noreen's ~ (@Noreen3797) March 5, 2018
Best thing so far. Proud of APS as always

— lujia aiman (@leeeekaz) March 5, 2018
I am lost for words. This is superb. Hope the parents can understand and digest it

— Fawád (@f_a_w_a_d) March 5, 2018
Just lovely. How amazing are these teachers and administrators to draft and send this to parents. Thank you for sharing!

— Maria Omar (@maria_omar) March 5, 2018
The best letter I have read till date, I hope anyone had written this letter to my parents when I was student, but now I'm a father n I will make sure that my son will do whatever he loves to do

— Tayyab Shamsher (@Tayyabshamsher) March 5, 2018
The letter was originally penned by a school's principal in Singapore and was later picked by institutes all over the world
The note is definitely a must-read for every parent. Kudos to Army Public School for reminding us that life isn't all about scores.
Stay tuned to Brandsynario for more updates.