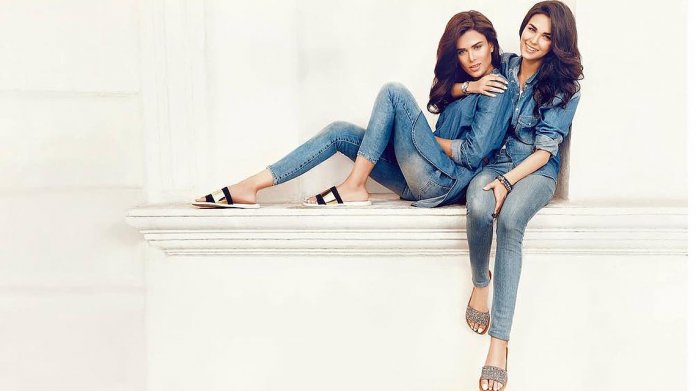 Denim has taken over as a new fashion trend and almost everyone is now rocking outfits that include it. Celebrities, in particular, have quickly picked up on the popular ripped jeans look. Needless to say, they have given us major style goals with their versions of the denim trend.
Here are the 5 best denim trends that we have been seeing celebrities rock all over the world.
Ripped Jeans
This season ripped jeans are a must-have staple in one's wardrobe. Celebrities have been nailing and experimenting with the denim look in the coolest way possible. Meesha Shafi and Sadaf Kanwal are definitely someone you should take inspiration from if an intriguingly bold fashion statement is what you're looking for.
Pakistan's top model has given us major style goals with her interesting take on the ripped jeans trend.
2. Denim Jackets
Denim jackets have been an amazing option for any weather conditions and events. We have witnessed some interesting outfits styled with a denim jacket this season that no doubt looked awesome.
A simple plain jacket can make one look effortlessly flawless.
3. Embroidered Denim
Taking this trend one step further, embroidery on denim has actually become a thing! Be it jackets or jeans, pearls, and embroidered designs or tags look gorgeous on various items. What's even better is that such outfits are versatile enough for a range of outings.
Any design on a denim will look amazing.
4. Denim Chokers
Apparently, Denim can be used in creating a casual everyday wear, like chokers. High profile celebrities like Kim Kardashian have displayed what this interesting take on a choker would look like and honestly, we all loved it!
Or here is a more subtle version of a denim choker.
5. Desi Denim
So to customize denim and make it more culturally relevant the desi denim kameez and kurtas have emerged. Looking quite chic, this trend is definitely something you should try out once in a while.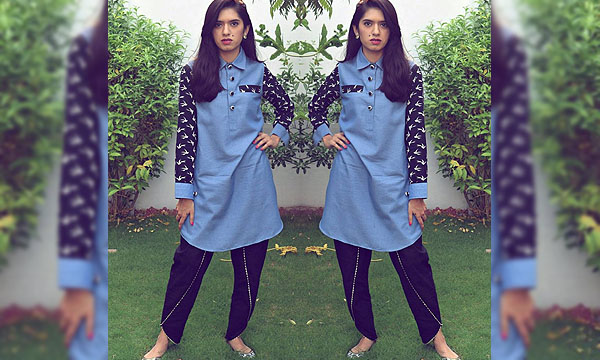 Looks good, doesn't it?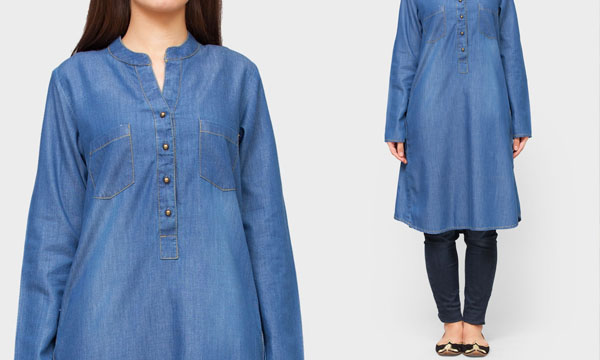 For more news and updates stay tuned on Brandsynario.