Thinking of the perfect is not easy, especially when it comes to children. Even if you get them the biggest and the most expensive toys, they eventually become bored. So how about gifting them the best electric bike, scooter?
Not only are these electric bikes attractive, but they also ensure the child gets a decent amount of playtime in the healthy outdoors.
You can easily fit them into the trunk and take them to the park or a short cycling trip you plan to go with your buddies.
Without further ado, here are the best electric bikes and scooters of 2020!
Top 5 Best Electric Bikes, Scooters 2020 For Kids!
5.

Maxtra E100 Electric Scooter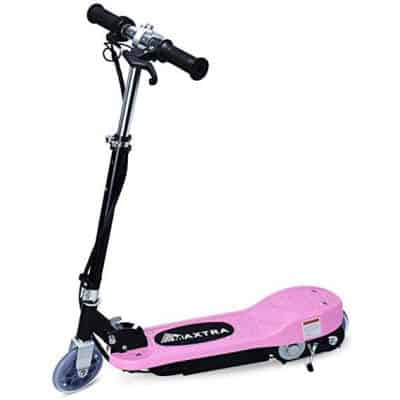 The Maxtra E100 Electric Scooter is one of our top 5 picks for kids. This scooter actually reminds me of my childhood days when I used to ride my manual scooter around the block.
What's even better is that it can be used as a manual scooter when the battery drains! This way, your child won't have to get bored waiting for it to charge. The Maxtra E100 goes up to 12/KM per hour, making it safe enough for children 6 years and above.
It comes with an arched aluminum pedal to avoid mud and water. The tires are also skid and puncture-proof, making it very safe. The handlebars are adjustable, and the scooter can fold in seconds.
4. Razor Pocket Mod Electric Scooter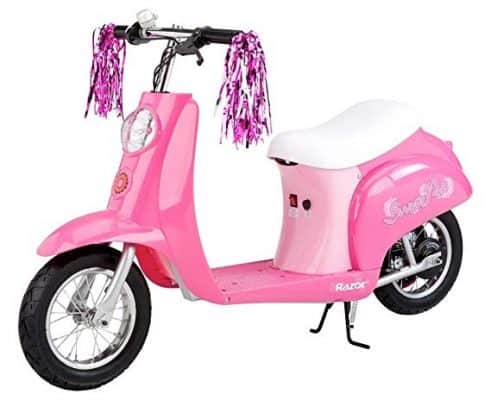 The fact that this bike is available in pink will make your daughter interested in riding this scooter. With speeds of up to 15 miles/h, your kids can cruise around the neighborhood safely when riding or running errands.
The scooter can easily carry up to 180lbs and is best suitable for princesses aged 13 and above. The scooter also comes with a storage compartment that is best to accompany snacks during the journey.
3. Razor SX500 Dirt Rocket McGrath 
The Razor SX500 Dirt Rocket McGrath is an excellent choice for boys who love outdoor activities. The battery gives a full 40minutes of play. Moreover, the bike is suitable for young teens aged 14 and above.
It offers 15mph  and is heavily inspired by the winningest motocross rider in history, King of Supercross – Jeremy McGrath.
2.

ANCHEER Folding Electric Bike (eBike)
The ANCHEER folding electric bike makes a great gift for young teens aged 14 plus.  It comes with a powerful 350 watts battery giving 20km/h. A fully charged battery easily gives a 25km radius.
Moreover, the one thing that really stood out to us about this bike is that it can be controlled via apps. Parents can keep an eye on their children's speed and control the settings of the speedometer accordingly.
It is lightweight, making it easy to carry from place to place, and can easily fold. It evens comes with a 1-year warranty, which is a good deal. Last but not least, it comes in two color options, black or white.
1. Monster Moto MM-E250-PR Electric Mini Bike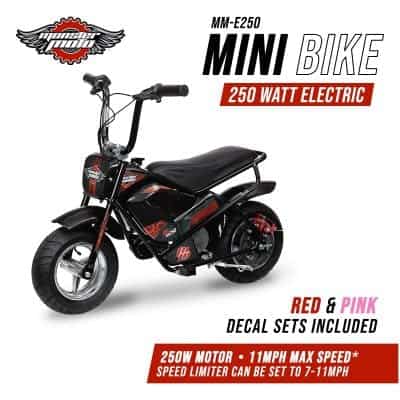 Our top choice for the best electric bike goes to Monster Moto! It comes in red for boys and pink for girls with a powerful 250w battery motor.
Parents have the ability to control the speed using a switch underneath the handle for safety purposes. Moreover, it has an iconic bike frame, making it all the more attractive, making it the perfect gift.
Stay tuned to Brandsynario for more news and updates.