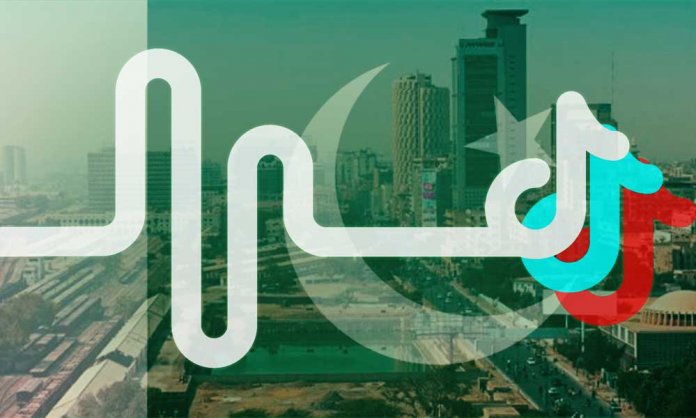 Social Media makes everyday people into instant celebrities, and that's no lie or myth.
Many have shot to fame thanks to platforms such as TikTok.
TikTok is a lip-syncing, and a short video app has taken the world by storm! It is, in fact, one of the top-ranked and most downloaded apps with users surpassing 500M.
The app is equally famous in Pakistan. Check out the list of Pakistani TikTok users who have won popularity through this app:
1. Pinky Francis (@pinkyfrancis)
Pink Francis is a UAE based Pakistani TikTok user who makes videos with hilarious Urdu dialogues. Her clips featuring songs also have an interesting element to them and are guaranteed to make your day!
She also makes joint videos with friends and other TikTok users. The collaborations are equally impressive.
2. Pretty Alia (@prettyalia1)
Alia is pretty versatile when it comes to creating TikTok content. Her videos are primarily based on famous drama dialogues and talk shows. The clips also feature fun and engaging songs.
Her account recently got hacked, due to which she lost most of her followers.
3. Buggs Bunny (@mjahsan20)
TikTok loves Bunny's style, and acting and his following is proof. Buggs Bunny has a fan following of more than 245.5k followers.
His videos are quite successful on TikTok, and he is often seen participating in challenges.
4. Reeja Jeelani (@reejajeelani)
Not only is she famous on TikTok, but she also enjoys a fantastic fan following on Instagram, Dubsmash, and Musical.ly.
Reeja is recognized for her lip-sync and excellent makeup skills. She performs on famous drama dialogues and songs.
5. Pir Ahmed (@pirahmed)
From slow-motion clips to dialogues and monologues or more, Pir Ahmed sure knows how to produce diverse and engaging content.
He doesn't just follow the crowd, and that's what makes him unique. The audience dramatically loves his duets with his little friend (@pir_siraj)
6. Hazeera (@hazeera_k)
Hazeera has a profile full of videos ranging from funny dialogues to emotional songs, all depending on her mood. Her expressions are the highlight of all the clips she shares.
7. Nouman Rizwan Khan (@bboyjonty)
This user is exceptionally passionate about desi and Bollywood songs. His videos often feature his dance moves, unique expressions, and emotions.
8. Mubeen Rehman (@mubeenrehman66)
Mubeen is granted with amazing dance skills and expressive acting. His videos, full of raps and familiar melodies, are a hit on TikTok.
9. Ibrahim (@ibrahimm007)
Ibrahim is good looking, stylish, and highly talented. His TikTok record is full of monologues, dialogues, and music, which is impossible to ignore.
10. Anum Asad (@anumasad)
Anum has an attractive personality. Her videos feature excellent acting skills and dialogue choices.
She has also featured in popular drama series like Bilqees Kaur, Ahmad Habib Ki Baitiyan, Band Khirkiyan, and more.
Do you follow any of these TikTok stars? Comment and let us know.
Stay tuned to Brandsynario for more news and updates.