The pandemic has surely taught us the value of working in offices. Remote work has its perks but going to your own office space with coworkers is unbeatable. In that spirit, learn about the 10 coolest offices in the world. Imagine not being able to go back to these!
1. Google Office in Zurich
If you haven't seen The Intern yet, you're missing out. The movie is based within a Google office and shows insanely cool design elements. Naturally, all Google offices come that cool. This one in Zurich features a slide, an aquarium and a cafeteria every 100 metres away.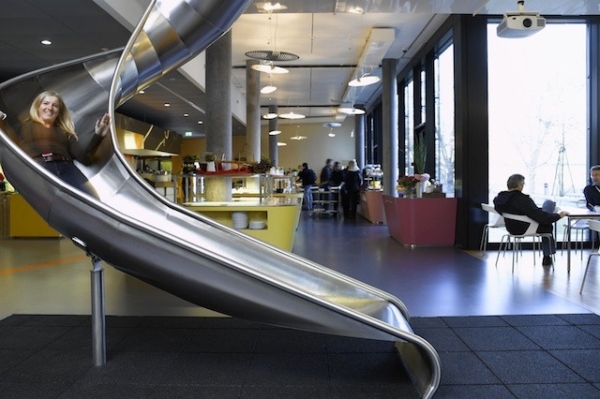 2. Red Bull Office – Soho, London
This office has been created on top of 5 old pubs! When the land was acquired, they did not even have floors of the same level. Moreover, Red Bull has ditched the corporate vibe and gone for a lounge feel instead. They want their team to feel relaxed and creative at all times.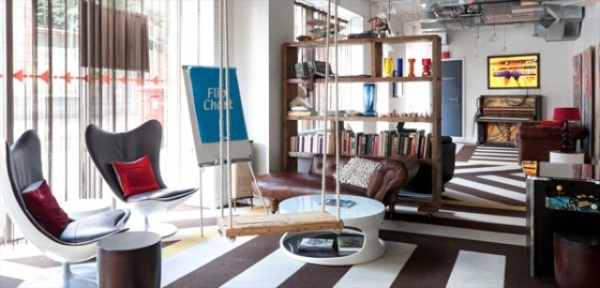 3. Parliament – Portland, Oregon
The design of this office involves a lot of reclaimed or recycled materials. All things such as old street signs, a salvaged pizza oven and wood from a barn and a church. This creates a fun, creative setting in which its workers can feel energetic.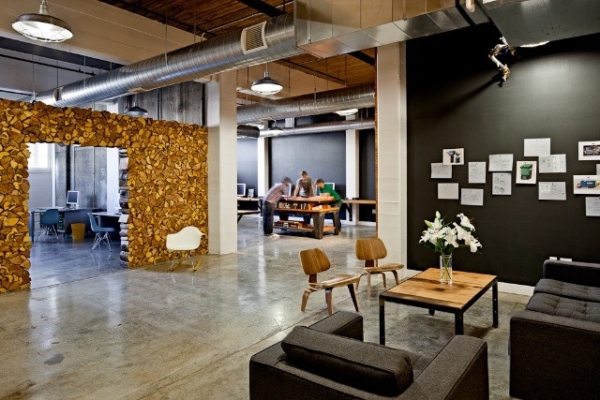 4. Dreamhost – La Brea, California
This Dreamhost office is another office that has bright open spaces. They have gotten rid of personal cubicles to encourage interaction between their staff. These open and private areas are scattered about the building for meetings and relaxation with places to eat and work.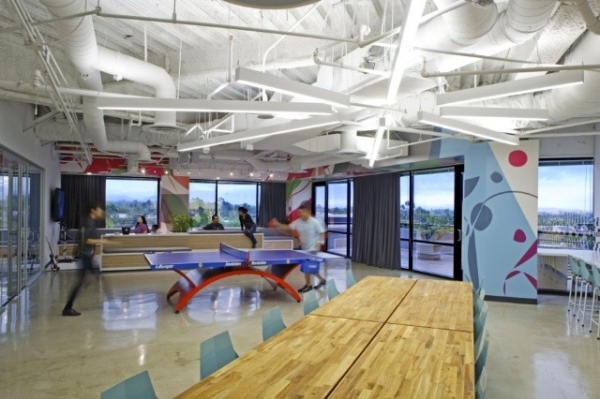 5. Selgas Cano – Madrid
This Selgas Cano Office designed by Iwan Baan is situated in a forest near Madrid in Spain and it is a sight for sore eyes. This office is for architects and is made light and airy with clean lines and colorful details. Isn't it an amazing place to work from?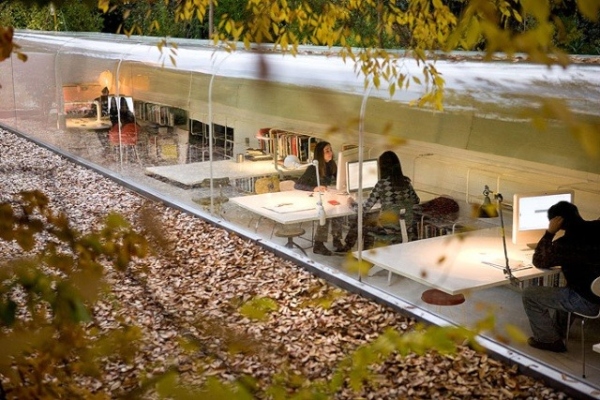 6. Comvert – Milan, Italy
The unique and simple office was reworked from a cinema. To utilise the space, they built an indoor skate bowl! It keeps the staff entertained and also fits their alternative clothing brand image.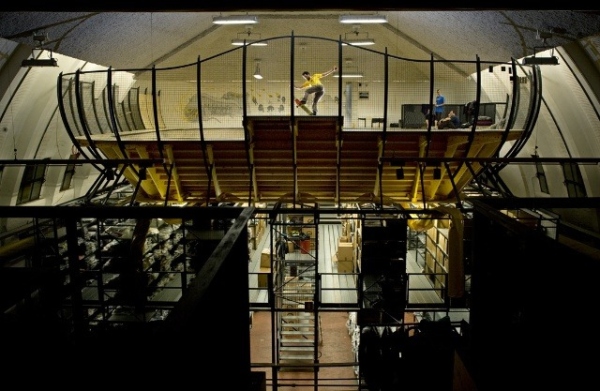 7. Facebook – Palo Alto, California
Could you expect anything less from a Facebook office? An amazing work environment is created with big open spaces for work and incredible relaxation areas. Plus, there are places to skate and DJ from.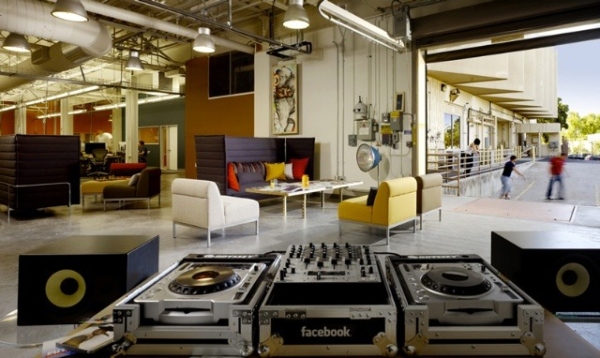 8. Dtac Headquarters – Bangkok
The highlights of these offices include a massive circular library amphitheatre and a floor dedicated to fun. There is indoor soccer, table tennis, running track, and concert and performance spaces all open to coworkers.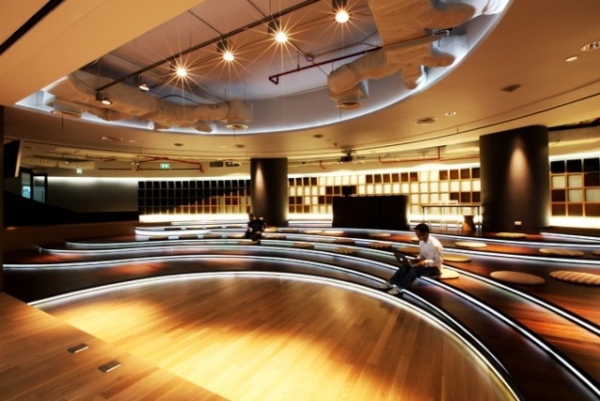 9. Zappos – Las Vegas, Nevada
Although Zappos has stuck to cubicles, they found a way to make it work. They encourage each and every employee to make their own cubicle unique with decorations, toys and trinkets.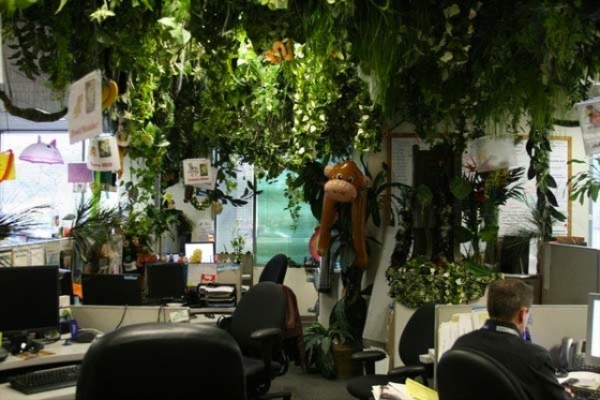 10. Pallotta TeamWorks – Los Angeles, California
Pallotta TeamWorks is a charitable organisation that specialises in raising money for different needs. As a company that runs on donations, they need something cheap to run and make. What better than recycling old containers to create a fun environment?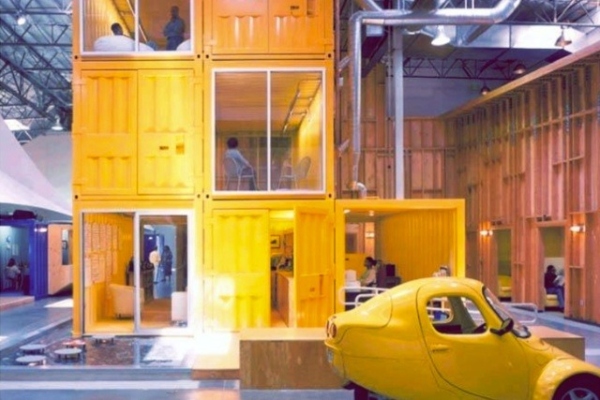 Stay tuned to Brandsynario for the latest news and updates.