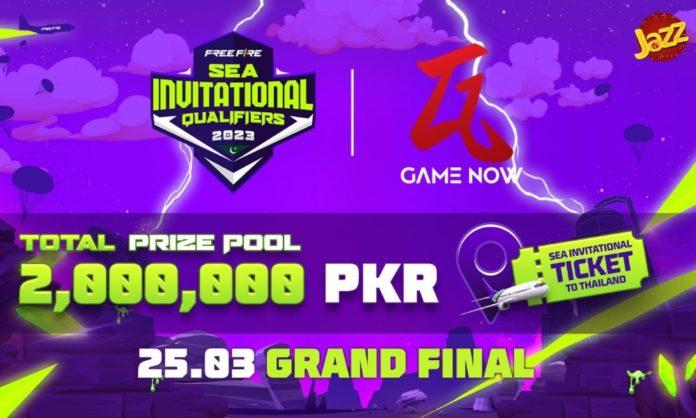 On March 7, 2023, in Karachi Game Now Free Fire Sea Invitational Qualifiers, a new esports competition, is being launched by Free Fire and Jazz Game Now (FFSIQ). A prize fund worth PKR 2 million will be offered, sponsored by Gaming Now.
Free Fire, the most popular mobile battle royale game in the world with over 1 billion downloads, was in the form of Pakistan's esports boom. Free Fire and Game Now are still dedicated to giving young people opportunities and building a strong eSports industry in Pakistan.
Syed Babar, Jazz's Head of Digital Marketing, commented on the occasion "Through the Game Now FFSIQ program, we are committed to providing a platform for Pakistani gamers to showcase their skills and take the first step towards becoming professional esports players. This partnership will contribute to the growth of the esports industry in Pakistan and serve as a source of inspiration for young people across the country." 
Game Now has developed a platform that enables players to participate in a variety of games, including well-known titles like Free Fire, Call of Duty Mobile, and many more, with an emphasis on mobile and PC games, opening the way for a new generation of gamers in Pakistan and elsewhere.
This year, Free Fire Esports will introduce the FFSI, a brand-new multiregional competition that will highlight the rivalry across competitive regions. The FFSI will welcome 18 teams from all over the world in May. At this year's FFSI, the Game Now FFSIQ champion team will get the opportunity to represent Pakistan internationally.