Jannat Mirza is a social media celebrity who is gaining more fame every day. She recently hit a new milestone and even thanked her fans for it!
Life on social media can either be extremely static or extremely volatile. We have seen underrated stars grind on the sites for years. While Dananeer, the Pawri Hori Hai girl got fame overnight with her spontaneous video, Jannat Mirza earned success through her regularly curated content. In light of this, we have a piece of news related to the famous TikToker, Jannat Mirza. Her domain has extended!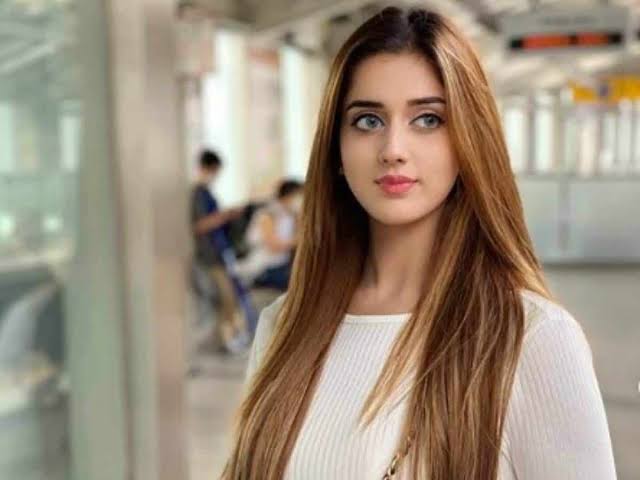 Jannat Mirza On Tiktok
If you are an avid user of Tiktok, you must already be familiar with her name. If not, allow us to explain a little bit about her. She came to the platform some time back and her content is considered gold by many. She has a way of captivating the audience in a unique manner. She is currently at 13.7 Million follower-marker on Tiktok.
This is quite an impressive number! It shows how engaging she really is. Not everyone is able to execute their videos the way she does. The fact that Jannat Mirza is from Pakistan makes it another moment of pride for us. So what is this news that we have for you today?
Latest Instagram Success
Apparently, she recently thanked her fans in a post. She even said how she credits her fame to them. Not only has she become an icon on Tiktok, but is becoming one on Instagram as well. Jannat Mirza was the first Pakistani to gain 10 million+ followers on Tiktok. Now, she has moved towards another app.
It seems that her Tiktok success has gotten her a new milestone. She now has 2 million followers on Instagram and is moving up even faster. The power of social media shows her how fast news can travel. People from Tiktok spread the word on Instagram and now she is popular there too. Kudos to her hard work!
Rising Beyond Fame
So what do Jannat Mirza and her story tell us? It shows us that the support of the fans matters a lot. After all, it is because of their support that someone becomes popular. We cannot forget how 'Leafyishere' got a blow struck when 'IDUBS' made a video roasting the YouTuber. His subscribers dropped faster than flies.
We hope that Jannat Mirza continues to reap the fruit of her hard work. It takes determination to go the distance and she is certainly doing it. We must always support talent. You never know who might be the one to change the world.
Stay Tuned for more from Brandsynario!