Tiktok was primarily an app centered at GenZ. It quickly gained recognition and millions of users. With people creating amazing content, they gained fame. They became influencers with their videos trending on numerous social media platforms and not just TikTok, seeing that they probably decided to increase their reachability and include a larger audience than what was initially accessible through smartphones. Hence, we find TikTok trying to become available on Smart TVs.
Samsung's Smart TVs
TikTok is now in partnership with Samsung Electronics Ltd. The idea is to bring exclusive content into the home setting. So now households will be able to consume TikTok content on Samsung Smart TVs all over Europe. And this will start with the UK. So the consumers will be able to view 'For You', 'Following', 'most liked', and 'most viewed' feeds on the TV. Overall, the content has been divided into 12 categories: comedy and gaming to food and animals. One can also access cooking hacks, fitness tips, fun facts, and other related stuff from #LearnOnTikTok. This will be a true home viewing experience.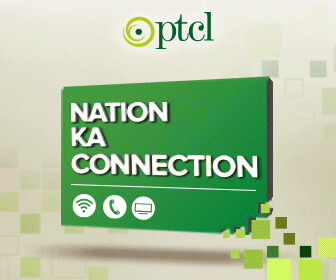 TikTok TikTok Everywhere
Interesting to note is that it will be available even on the Smart TVs of the 2018 model. They can be 4K or 8K. In fact, it can also be the Smart Monitor, the Frame, and The Serif.
All the user needs to do is download the app from the Samsung Smart TV App Store. As for the potential consumers of Samsung, they will get it pre-installed. And you don't even have to be a TikToker to use the app. Moreover, they will also be able to interact with content as well, and if they do not deem it proper, they can block out inappropriate content as well.
Statements by the two companies
Director TV/AV Samsung Electronics said:
"We are exceptionally proud and excited to be able to launch the TikTok app on our Smart TVs. At Samsung, we strive to give our customers an unrivaled content offering to guarantee endless entertainment. The latest addition of TikTok to our app line-up unlocks a new entertainment experience. With our QLED technology, customers will be able to watch the TikTok content creations on a big screen with lifelike picture resolution to maximize their viewing experience."
Rich Waterworth, General Manager, TikTok UK, said: "The past year has dramatically changed the way we live, work and play. More of us are spending more time at home, watching TV with loved ones and enjoying the content that entertains and educates through our smartphones.
This has led us to think about how we can bring the creativity and joy of TikTok to even more people across the UK. Our new TikTok app will do just that, giving the millions of Samsung TV owners access to our trending recipe hacks, comedy skits, challenges, and more – straight into living rooms across the country."
Stay tuned to Brandsynario for the latest news and updates!