The ongoing pandemic has caused life as we know it to be completely disrupted! Not only are we cooped up inside, but significant milestones such as high school graduations have been canceled. Technology has come to the rescue of high school students, and virtual graduations are now taking place.
TikTok recently celebrated the graduating class of 2020 through a special Livestream series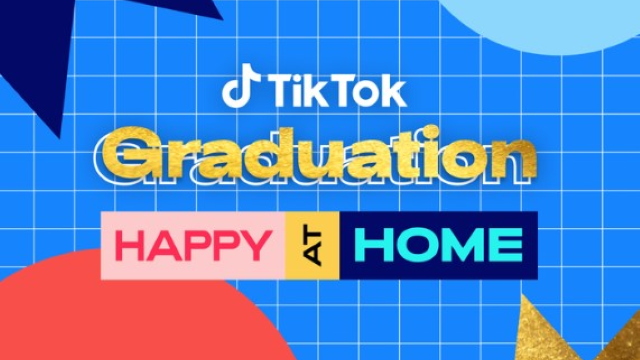 The leading #TikTokGraduation event was set for 16th May, while the mini-series was held on Thursday and Friday.
TikTok teamed up with the Entertainment Industry Foundation, the LeBron James Foundation, XQ Institute to provide a live stream ceremony. Renowned celebrities including, Bad Bunny, LeBron James, the Jonas Brothers, Barack, and Michelle Obama, Pharell Williams, and Malala Yousoufzai were live sharing their wisdom and performing for the students.
Once the ceremony ends, the students can look forward to a kick-ass graduation party hosted by Dillon Francis and other special celebrities. All these virtual events will be available on the @GraduateTogether TikTok handle for students to Livestream.
TikTok is also providing all the virtual attendees with a virtual diploma. All creators can receive the diploma through an exciting new TikTok Graduation creative effect.
TikTok's Virtual Diploma for the Graduating Class of 2020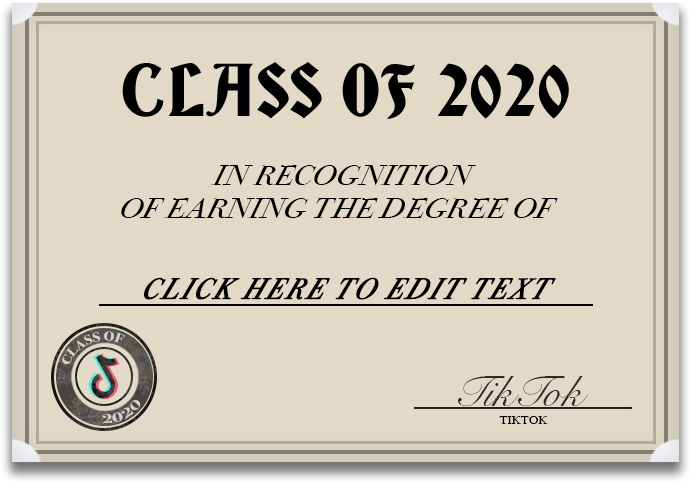 Various brands have also collaborated with social media platforms to celebrate the graduating class of 2020. These virtual ceremonies have speeches from renowned personalities and live performances from Miley Cyrus, Alicia Keys, Kelly Rowland, and others.
Instagram, Facebook, and YouTube are other such social media platforms that have organized virtual graduation ceremonies. Brands like Doritos, Chase, and P&G's Aussie Hair Care are some that have jumped on the bandwagon too.
It is great to see these social media platforms doing something for the students during these bleak times, where people have been robbed off the simple pleasures of life.
Did you attend TikTok's virtual graduation ceremony? Let us know in the comments below.
Follow Brandsynario for the latest news and updates