If you are a jewelry lover, you will have heard of Tiffany & Co. Even if you are not, you would have heard of it considering it's very famous. But did you know that Tiffany & Co. does not only make jewelry? That's right. They make much more than just jewelry, and the logic behind making them might surpass you. But hey, maybe it is just my middle-class brain that cannot understand it.
Why don't you decide for yourself and see if what I am saying has any truth?
The Gold Paperclip
Tiffany and Co. recently released a paperclip. It is 2.5 inches long. You can find it on the website and their New York flagship store and, it is made of 18 karat gold. You heard it right. Gold paperclip. So you can imagine it must cost a lot. But could you have guessed that it costs $1500?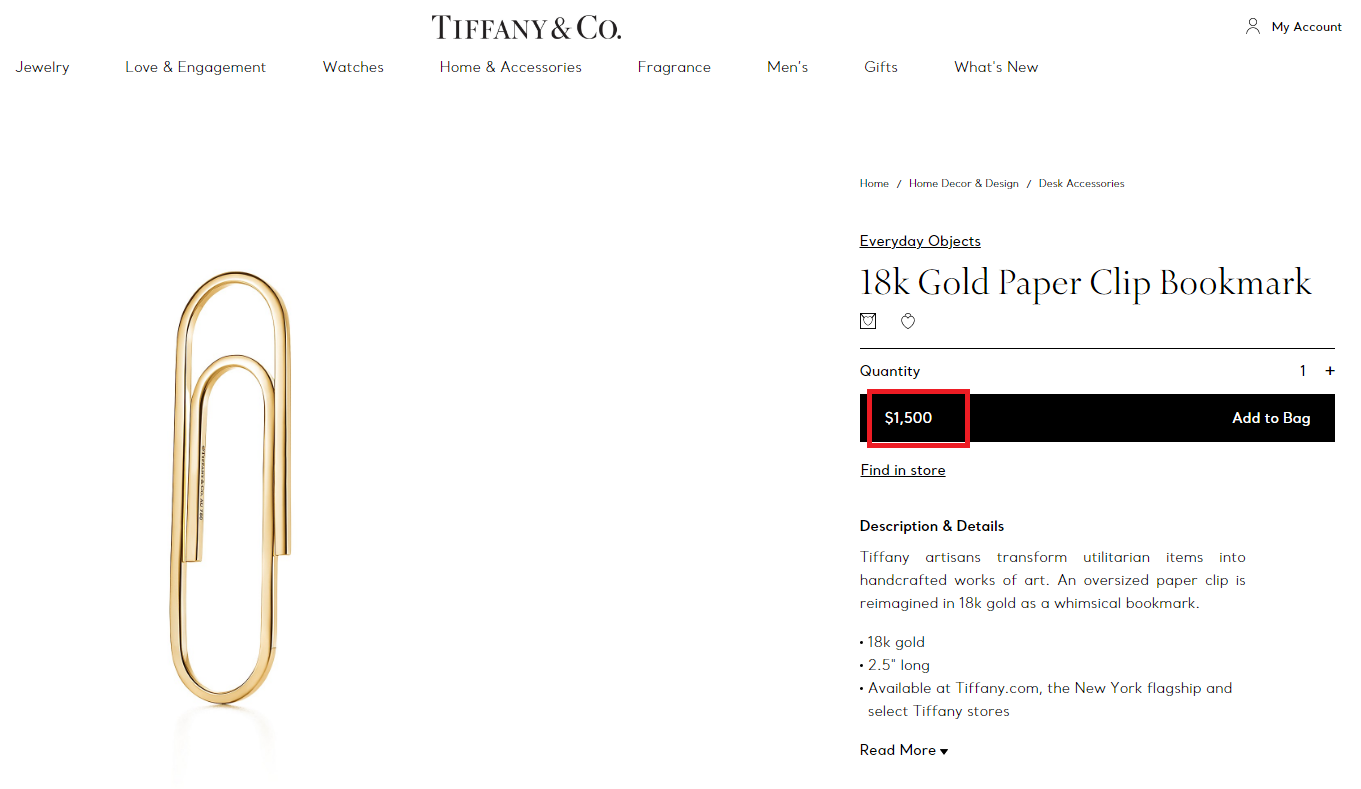 When the internet found out about this, it had a similar reaction. The 'meme-fam' were quick to react, and the reaction seems pretty much accurate. I mean, if I am buying a fifteen hundred dollar paper clip, it should be able to hold something more important than just 2 papers together.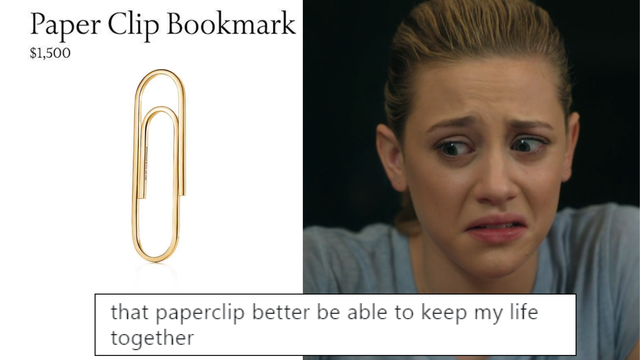 Someone even shared how moms would react at such a paperclip. But then again, if it were a brown mom, the ones buying this paperclip would probably see a flying chappal.
Me: hey Mom can I buy some paper clips online?
Mom: yea sure, how much?
Me: $1,500 each
Mom: pic.twitter.com/fumn14bjud

— ✶ ✶ Gino ✶ ✶ (@GinoOlivo1) November 8, 2017
Their past track record
That said, apparently, the brand is known for selling similarly overpriced and, honestly, useless things. I say useless because one would not want to lose the paperclip they bought for more than 2 lac Pakistani rupees because they wanted to attach their appointment letter with their payslip. In fact, the paperclip would not even see the light of day, possibly forever, just like a $1000 tin can or a $9,000 ball of yarn.
If I ever get a chance to meet the creative brains at Tiffany & Co., I would like to ask them the logic behind coming up with such ideas. What makes them think that someone would buy a $1000 product that they could buy in under $5 at any store? And even if these things are being made to decorate and not use, how exactly is one supposed to decorate their house with a paperclip or a tin can?
Of course, if you are extrewealthyhave money to spend but are can not an avenue to spend it on, you can totally buy a paper clip. Or go on a luxury world tour. Your choice!
Stay tuned to Brandsynario for the latest news and updates!