Twitter is full of nightmares for foodies as people try wild food combos that are not related from far. Now this person has disgraced/uplifted Makai ki roti. Read ahead to see whether you would try this combo.
Makai ki Roti
Makai ki roti is a special roti made in desi cultures. It takes its name from the fact that it is made from cornmeal rather than the regular aata. It tastes amazing and very corn-like and is usually enjoyed with Saag or Lassi even. Our favourite combo? Makai ki roti with saag and sweet lassi. This combo will knock you out for the day so best to try it on Sunday. Don't say we didn't warn you.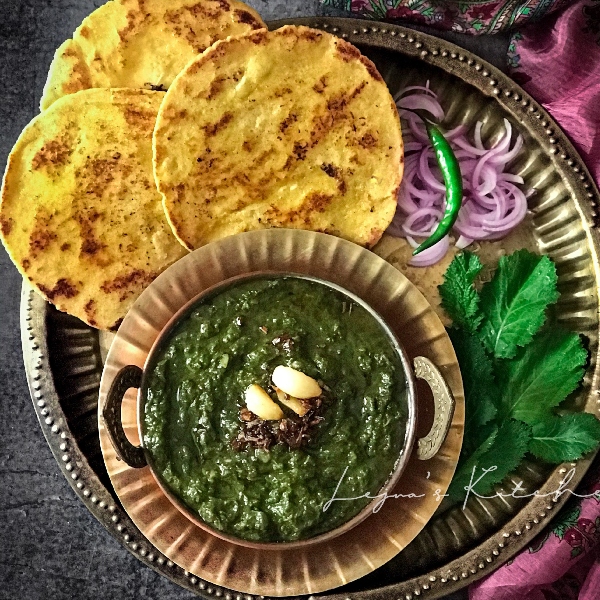 However, a person on Twitter has challenged the Makai ki roti supremacy and we're not sure what to believe.
Makai ki Roti And Maggi
It seems as if Maggi noodles are a hallmark of being desi. We have to try it with everything and we also love it more than any snack. This desi took their love for it a little farther than they should and tried it with makai ki roti. If one imagines the taste: a huge no. However, that also depends on the flavour of maggi. We feel chicken would not taste good but Chattpatta might.
Here is the nightmarish picture:
Makki ki roti with maggi🤤 pic.twitter.com/UZK1MvsqPY

— Rishav Sharma (@rishav_sharma1) April 2, 2020
The Reactions
People on Twitter reacted to this absurd combo with their memes. They were loaded with relevant memes using all kinds of swears and threats to make the situation even more humorous. Others think the apocalypse is near because of this combination. They are refusing to believe someone in their right mind would be willing to try this.
— बंद लिफ़ाफ़ा (@isdilkakyakarun) April 2, 2020
— अकेला माल ढकेला (@sachya2002) April 2, 2020
— Captain Nemo (@Rajdeep_06) April 2, 2020
Duniya sach mein khatam hone wali hai

— माधुरी बोरसे (@MadhuriBorse1) April 2, 2020
Should One Be Open To New Food Combos?
One should be open to expanding the range of their tastebuds with new and delicious dishes. It's true that one should not knock it until they have tried it. It is only through experimentation that we often find something that works so well for us.
Yet, how can we, as devout desis, be open to such combinations? Makai ki roti is a supreme roti that is best with luxurious dishes like Saag. It is not meant to be disrespected with instant noodles. Alas, such wildly conflicting food combinations may not be everyone's cup of tea. However, off the record, they should not be anyone's cup of tea! That's one bad cup of tea.
Stay tuned to Brandsynario for the latest news and updates.