This pandemic, like most other things, has its vices and virtues. Though the vices are many, one virtue we can identify is instilling in us the habit of spreading love as much as we can.
Surf Excel's latest advertisement hits the nail on the head! It inculcates the spirit of Ramadan and good lessons from the pandemic into one emotional piece.
Home for All Envisioned as #EkMukammalJahan
The advertisement is imparting the idea that there should be one home for orphans and the elderly alike instead of 'old homes' and 'orphanages'. There's something exclusionary and discomforting in the name both are given.
Why not have a warm place such as a "home for all" where both groups can find solace in each other? The idea was discussed extensively on a zoom call Surf Excel hosted with our favourite influencers.
The Who's Who Hops On Board
When an idea is this brilliant, it has the tendency to attract similar brilliant-minded people to the cause. Notable names such as Aamna Isani, Maliha Rehman, Amna Niazi, Momin Ali Munshi and Hunaina Rasool discussed this cause via a Zoom call. Joining them were also Faiza Saleem, Daniyal Sheikh, Hassan Choudary, Manahyl Shafiq, and Humna Raza!
They all loved something unique about the ad and they shared it collectively in the zoom call.
View this post on Instagram
Learning Something and Giving It Back
One of the ideas discussed on the Zoom call was how being grateful for our blessings can extend into doing something for others. Amna Niazi says, "It was very impactful because we were going through it". Surf Excel wants to bring your attention to those who don't have these loved ones i.e. the elderly and the orphans.
Being away from family is a heart-wrenching family many of us related to when isolating. A home for all is an opportunity to make sure that a community is made in which everyone feels like they belong.
View this post on Instagram
Artistic Expression Is Important
The influencers and other social media personalities also invited attention to how music and expressions play a vital role. For instance, Humna Raza was especially impressed by the children who always do such a "stellar job" with acting!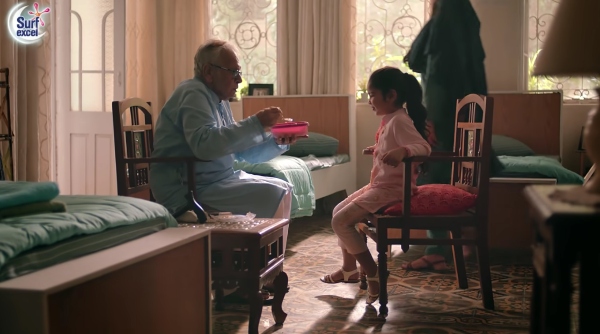 Children are full of love and do not hesitate to spread it which is something we, as adults, can learn from.
Check out this TVC
This idea also plays into the spirit of Ramadan by making neki and ibadat not abstract beliefs and ideas but practices that can be implemented. Creating loving and inviting spaces for the marginalized and thinking about them is a form of neki and ibadat, an idea brought by Surf Excel.
Ads Have A Great Reach
Since the zoom call was full of people who have built careers on social media, they also viewed the Surf Excel ad from that lens. Ads, they spoke, have a great reach. That means that if an ad is teaching a good message about neki, it has the ability to travel far and wide.
In short, condensing this message of 'home for all' in an ad is a superhit way to make many understand Neki better in this month of blessings.