A Pakistani man's jump has gone viral on Twitter, and it is one to be looking out for! 
Jump For Days
The man's jump is nothing short of shocking. He had 11 motorcycles lined up, all of which he passed in the air as he jumped over then. It's as Olympics-esque as it gets, and his talent must be applauded. The Olympics has four jumping categories in which men and women can participate.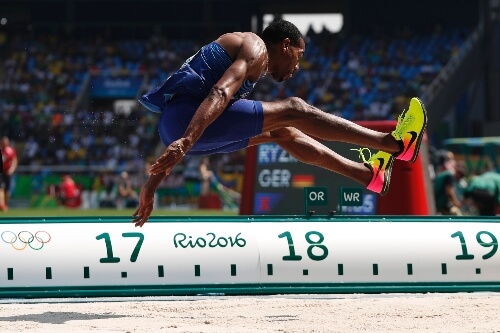 They include the high jump, long jump, triple jump, and pole vault, and we have a feeling our very own can contest easily in the long jump.
Check Out The Videos Here!
Imagine finding him, working on him and preparing him for olympics long jump… pic.twitter.com/kEozipEmvV

— Kalim Khan (@Kallerz37) August 2, 2020
Another clip! pic.twitter.com/SbWE7EJbE7

— Kalim Khan (@Kallerz37) August 3, 2020
The Netizens' Reactions
Netizens are suckers for talent, and this guy served it cold. See some of the best reactions the spectacular jump received.
All he needs is careful Squat Workouts and Weighted Jump Squats. This kid is Olympic Gold Material.

— Thomas_Paine (@SpockSpeaks) August 3, 2020
Atlaest national champion ban sakta hai. I am sure good jump

— Dr Atif Aziz Rajput (@Atifazizrajput) August 2, 2020
This is amazing. The world record for long jump is 29ft 2 inches. He jumped over 11 bikes if my count is correct which takes around 80cm. 11×0.8= 8.8 Meters or 29.04 ft. @ImranKhanPTI @SdqJaan

— Mirza (@MAliMirza1) August 2, 2020
Real talent of Pakistan, can someone send him to olympics?

— Multi-Talented (@mozin_faraz) August 2, 2020
Amazing, this guy has some unbelievable talent. 👏

— Zulfiqar Bangash (@Xulfeee1) August 2, 2020
Amazing talent but it could be dangerous too… never seen things like that before… I have seen similar car or motorcycle jumps of jumping over the cars by sultan golden but never seen a human jumping over a motorcycles 🏍…

— Shahid Shah (@shahidtrimzi) August 3, 2020
Roughly a 6-7 meter jump. Really impressive. Talent needs to be polished.

— Yasser (@yassermkhan) August 2, 2020
I swear he broke the world record with this jump

— Talha (@mtalhas8) August 3, 2020
Talents That Go Unseen
Jokes aside, this guy seriously possesses a skill and talent that can be honed. No one can jump over 11 motorcycles one day after exercising or stretching. Moreover, no one also decides to practice to this extent if they're not genuinely passionate about it.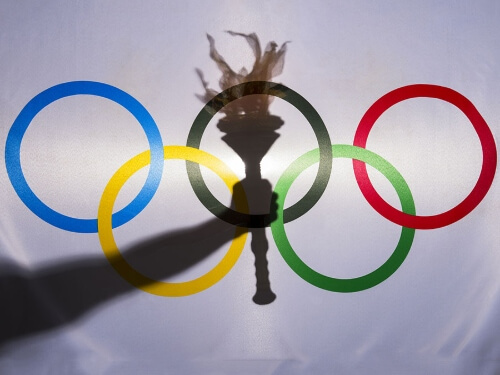 However, what can he do? Is there are any Olympic training center here that would help him? And even if there were, critics would have an issue with the category! Just a jump? Ye koi talent hota hai?
Regardless, while the man is still un-named, we have a feeling he will enjoy more fame. The video already viral on Twitter is also seeping into the Facebook community. Of course, people are amazed, shocked, surprised… You name it!
Stay tuned to Brandsynario for the latest news and updates.