Anything that becomes popular in Pakistan finds a way to become a part of desi weddings. Such has also been the case with Ertugrul, read about the couple who had an Ertugrul-themed wedding!
Check Out The Video Here!
Wedding Trends
The video shows the groom's wingmen enacting a fight with swords. The theme song plays in the background while the bride and groom have the stage set for them. Ertugrul's terminology is also played around with, overall making it a wedding that people would remember always.
How exciting would it be for a bride and groom to enter on the Ertugrul title track? Perhaps the title track will also replace other bhangra songs in the coming few days. Are you onboard?
Most desi weddings are opulent and grand. Regardless of anyone's financial muscle, they make sure they spend the maximum on the wedding. As a result, most – if not all – weddings have a theme! If you remember when the Bella Ciao craze was taking over Pakistan, there were Money Heist themed weddings and dances.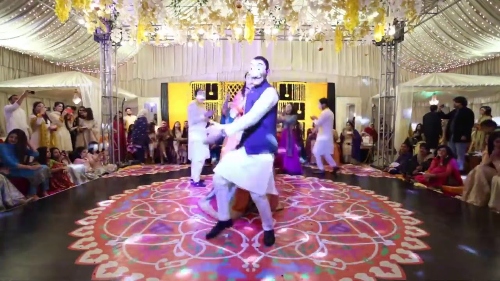 Otherwise, there are Bollywood nights, Hollywood nights, Qawali nights, and the list goes on… Weddings that go on for weeks and months have become the norm!
Ertugrul's Followers
Ertugrul, over these last few months, has become somewhat of an idol that has thousands and thousands of followers. On Independence day, youngsters were chanting his name and his chant. Most clothing stores now offer tees with his tribe imprinted on them. Every small vendor also has his name or picture somewhere in their banners.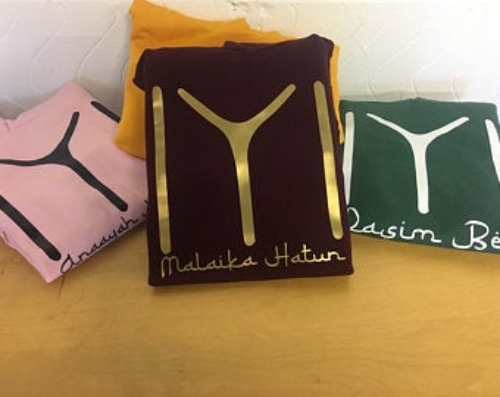 Besides that, is your family also guilty of having Ertugrul as the only table talk? The craze has enveloped each and everyone in Pakistan. So much so that those few alien individuals who have not yet seen it feel like they don't belong here!
Ertugrul Themed Baby Showers?
Following this, we're predicting that there will be many more Ertugrul-themed events. Now that things are slowly opening and going back to normal – comparatively – bigger weddings are on the cards again. Stay prepared for Ertugrul-themed mehndi's and dholkis. How would an Ertugrul themed baby shower be like? Just the thought of it has us rolling on the floor.
Children might also start opting for Ertugrul themed birthdays, and if they don't, then their parents will decide that theme for their enjoyment. It'll be adorable to see small Halime Sultans or Ertugruls.
Stay tuned to Brandsynario for the latest news and updates.