This 55-seconds video clip by a YouTube channel "Spoons Of Indore 2" has left internet users disgusted and nauseous at the same time. Wonder why? Keep reading because this will definitely give you food nightmares for life. For the first time ever, you will be introduced to ice cream with horrendous pairing.
Nutella-Chilli-Ice cream
The video begins with the man chopping chillies into tiny pieces on a flat surface. Thereafter, he added Nutella – chocolate spread – to the chillies apart from milk cream. Next, he mixed the ingredients well to prepare the ice cream. Next, he prepared the mixture into rolls and garnished the ice cream rolls with chillies. Here's the look at the video.
The bizarre combination of chilli mixed with our beloved Nutella is enough to make us cry. Not to mention, the horror of trying this absurdity. Doesn't this go beyond one's understanding that why would someone try to add chillies to ice cream?
Read More: Pani Puri On Fire Is The Latest Trend Taking Over The Internet
The comment section of the video is ripe with hilarious comments.
While some are demanding 'Food Abuse Control Bureau', others say they will never be able to look at ice cream and chillies like they used to before.
"We seriously need Food Abuse Control Bureau of India," a user wrote.
Another comment said, "Mirchi will never remain the same."
"Add some garlic and ginger also," wrote another user.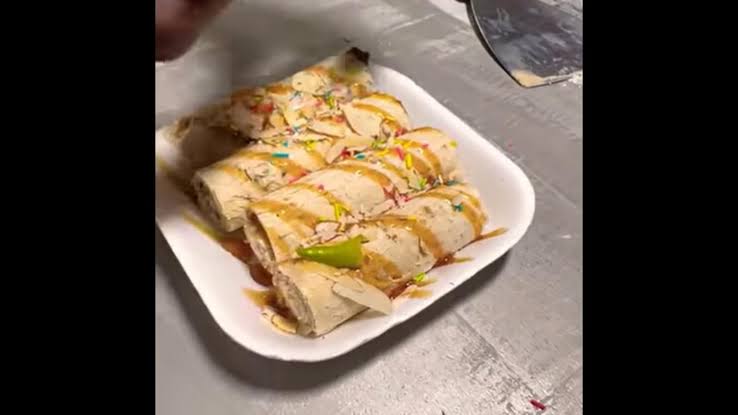 "In future, we will get to see cheese and mayonnaise in ice cream," another comment reads under the video.
"Humanity is evolving," commented another.
"Mirchi will never remain the same," posted a third.
Of course, you will always find that one person who would say, "Love the presentation."
Read More: Oreo Pakora Served With Green Chillies Is Making Foodies Vomit
Since being posted on November 19th, this video has gone viral and garnered more than 7.7 million views and several comments from people who had mixed reactions, to say the least.
These creations, more like incidents, are now getting out of hand. And if we were to get paid for coming across them and trying these bizarre recipes, we would've become millionaires by now.
Stay tuned to Brandsynario for the latest news and updates.