An initiative by the company SecondWife.com is going viral for the matchmaking service it provides. Apparently, the matchmaking site for married men allows them to seek a second, third or fourth wife if they seek polygamy. They have been covered by numerous publications in the past but recently they gained more virality when a post about them started circulating on social media. People were undecided about how to perceive it.
Secondwife.com- matchmaking site for married men
Have a look at the introductory video by the founder of the company, Azad Chaiwala.
People began reacting to this. Some appreciated this initiative genuinely while some endorsed it just because they got excited about the idea of second marriage. The idea of a second marriage has become a sort of a trigger for women nowadays, and men like to joke about it intentionally to further anger them. This was all visible in the online debate happening on Facebook.
Netizens react to the idea
The multiple parties that emerged had various stances. One of the stances was that this was Holy Prophet's (PBUH) sunnah.
"In our society, second marriages are considered a crime. Even first marriage has become an extremely difficult ritual. There is wisdom in prophet's every sunnat as you can see second marriage is to support widows and divorcees. This is a hypocrite society where having illegitimate affair is a norm and second marriage is unthinkable."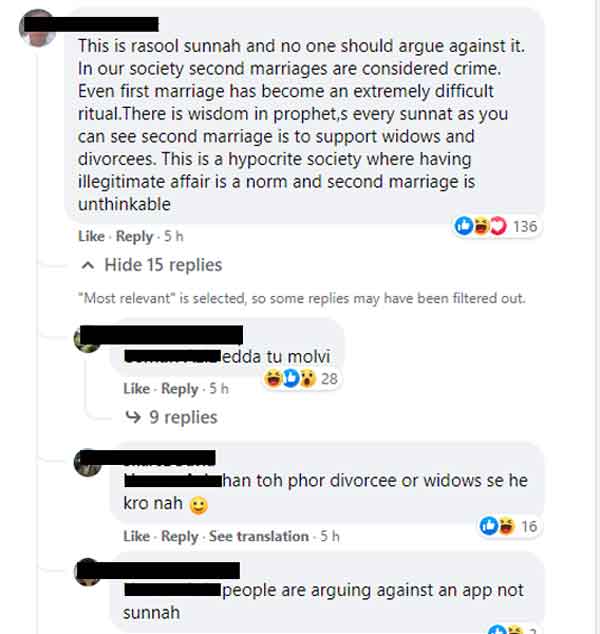 Others brought in the point of view that even though this Islamic ruling was to accommodate divorcees and widows, men ignore that clause. There were others who targeted the owners of this matchmaking site inquiring that did they "Also develop an app which helps in finding jobs for the unemployed, or an app that helps in identifying stalkers, malingerers, and fraudulent online accounts. No?"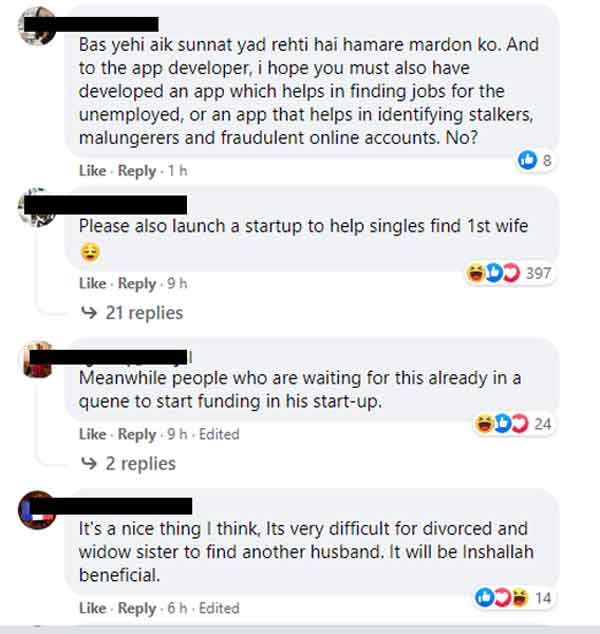 Long story short, every kind of opinion was present on the internet. And the debate saw no end.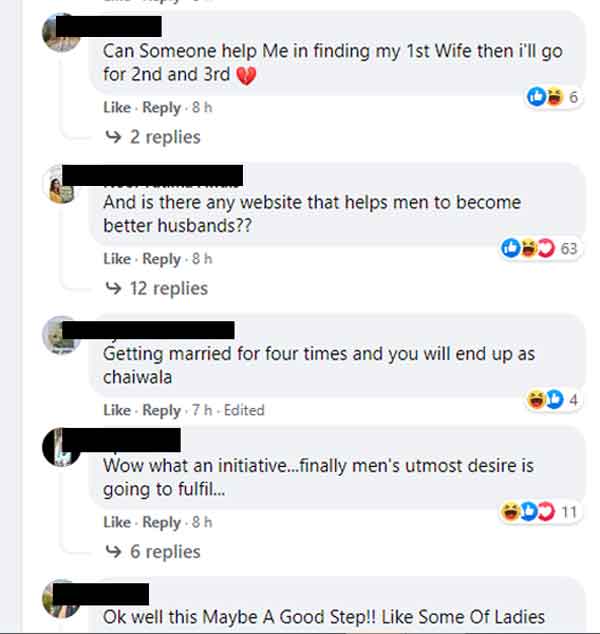 For everything, you will find appreciation as well as criticism so it was only natural, this debate to ensue on social media. And considering the topic was a matchmaking site for married men, it was bound to get eyeballs.
Stay tuned to Brandsynario for the latest news and updates!