Brands' marketing strategies sure has a way to stand out. In a similar instance, a user shared a picture of an online brand selling a product in bad taste.
The Product Design
Being neighbours, Pak-Ind relationship might not be an exemplary one, but it sure has its perks. However, extremists on both sides of the borders tend to take things a few steps ahead of now and then. A complaint was made against a Pakistani online brand selling a t-shirt where Indians were targeted in a manner where they were mocked on their slogan. The 'Jay Hind' slogan was replaced with 'Gay Hind', and if that isn't shallow, we don't know what else is?
Take a look at the design from the given page.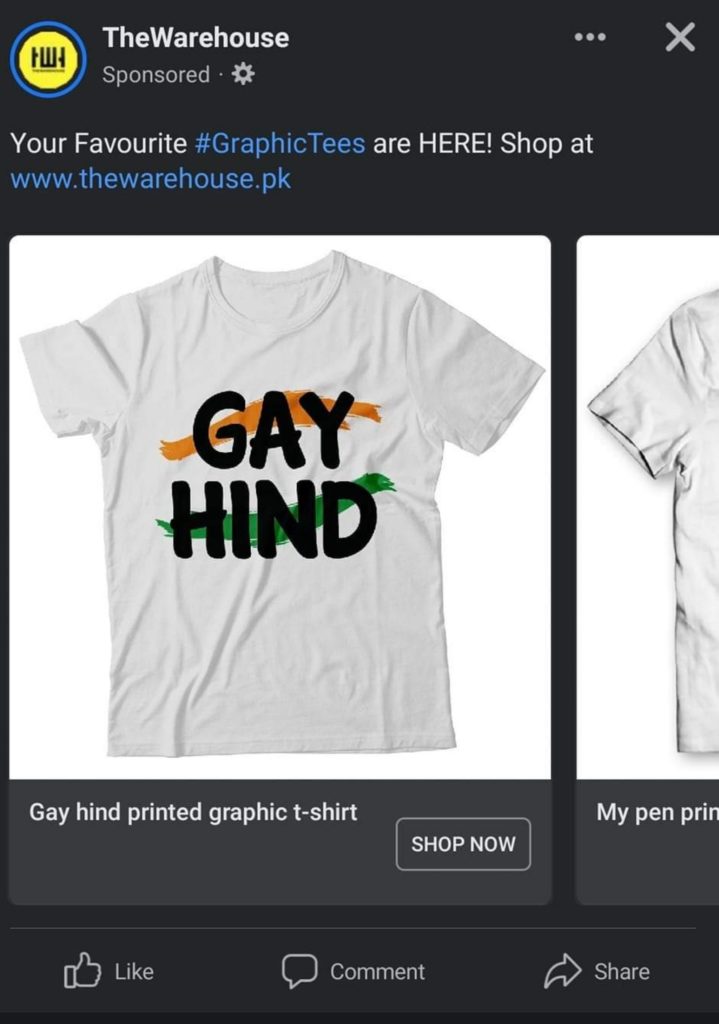 Brand Responds To The Complain 
Meanwhile, the brand representative took notice of the complaint and made sure to clear the air about the situation. In their defence, the company allows people to create and sell their designs. While the majority goes through a process of scrutiny, this one was missed and will be taken care of.
"I am representing the warehouse.pk here. I am really sorry what you have to experience with TWH. It is to bring to your notice that TWH is also an Artist Marketplace where anyone can create and sell their designs. We do check each and every design, but this slipped through. To avoid any such issues, we also have a report design button on every product of our website, which we review frequently. The above-shown design was recently uploaded by an Artist, and it synced up with the FB catalogue. After it came to our notice, we removed it from our website, and we're banning the creator from our platform as well. We'll also review our processes of content approvals to avoid such things in future.
We surely don't endorse any of these views and are equally disturbed to see it on our platform, and we hope that it will address the concern and you'll give us a chance to make things better on our end."
Read More: Pepsi To Introduce A Limited Edition Cola & It Sounds Exciting
Netizens React To The Post
Netizens took to the comment section to raise questions about the mindset of people coming up with such mortifying language. However, a small section of people also wondered if it's in bad taste or actually to promote LGBTQ rights in India.
Take a look at the comment section below.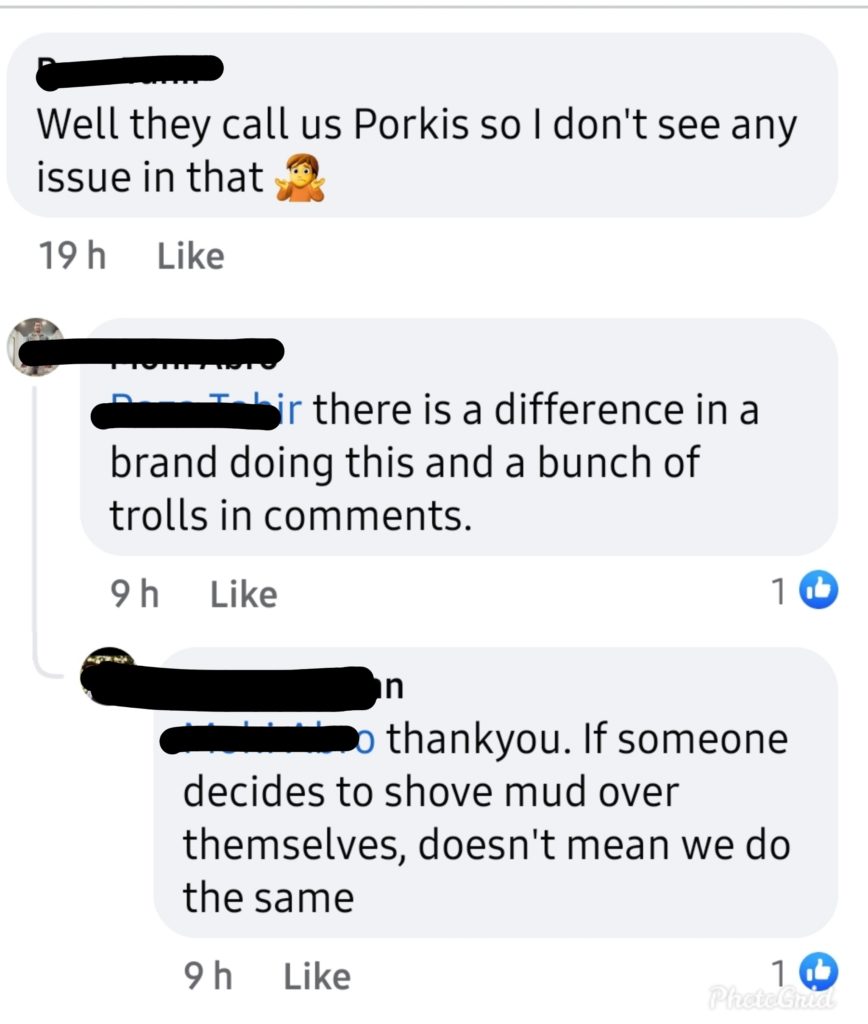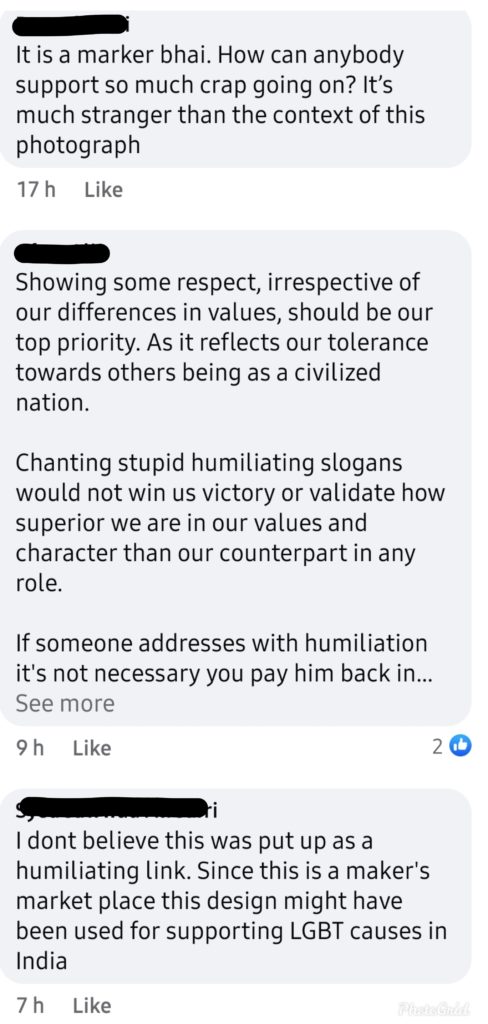 Read More: KFC Announces Title Sponsorship For Pakistan-Australia ODI Series
What are your views about the scenario? Let us know in the comments below.
Stay tuned to Brandsynario for the latest news and updates.