How many times in our day to day lives do we see the landmarks at the back of a Rupee note? Probably 10s, but we don't give it much thought in the daily hustle-bustle.
However, Emad Parachi is not your regular Pakistani. He was so intrigued by the landmarks behind each rupee note that he traveled to each!
How Did He Come Up With The Idea
Emad told media outlets that he had always been fascinated with the picture of Mohenjodaro behind the Rs 20 note. On a family vacation, they somehow ended up there, which further piqued his interest.
He asked the guide where the particular site was where the picture was taken and behold; he came face to face with what covers the 20 note.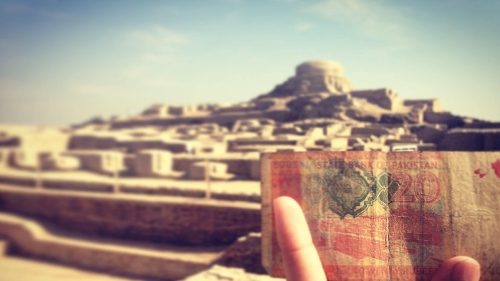 Talking about how well the single post did on social media, an idea popped in his head that was soon to go viral. He thought of going to the landmark behind each note. Paracha's thinking that "it'd be a great excuse to explore Pakistan" is what brought the "Currency Project" into existence.
Around The Country
Over the next four years, the Currency Project gained momentum. Paracha hiked, flew, and rode around to all the iconic landmarks that grace our currency notes.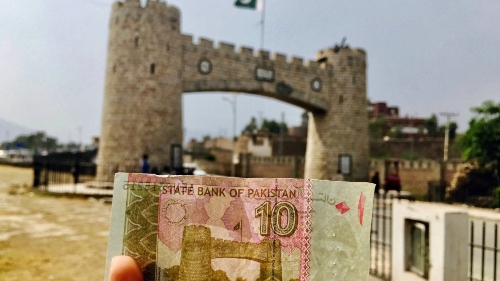 On his list were monumental historical sites such as Bab-e-Khyber (10 rupee note), Badshahi mosque Lahore (500 rupee note), Islamia College Peshawar (1000 rupee note) and Faisal Mosque Islamabad (5000 rupee note.)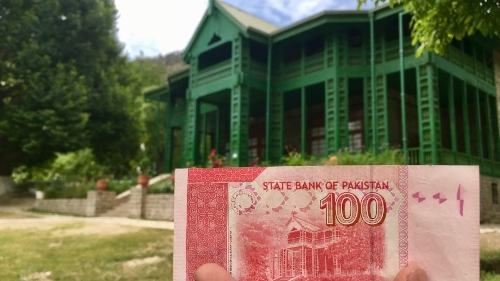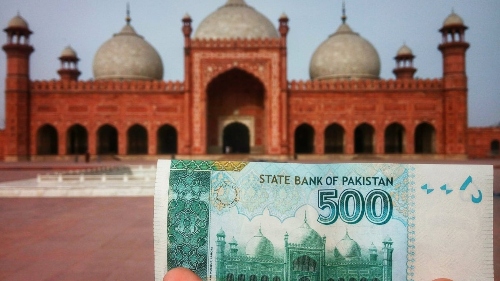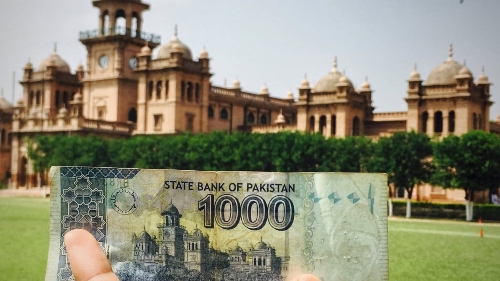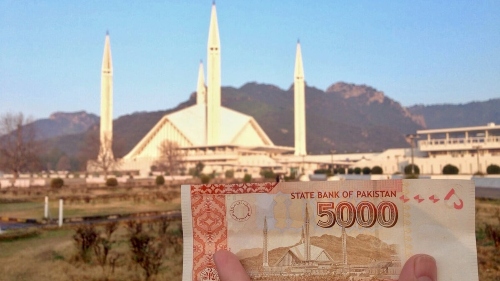 He reveals that traveling to several of these locations was convenient. Most times, they became family vacations. However, K2 and Ziarat were the tough ones due to the limited accessibility in the areas.
K2's Majestic Sights
"The last one, and by far the toughest of them all by a million miles, came last summer when I was finally able to go on a trek to K2's base camp – something I had planned for three summers before it finally happened," said Emaad. Paracha was also a student at the University of Toronto all the while, balancing his traveling dreams and student life.
"That was a once (and only once) in a lifetime trip. It was nearly a two week, 300 km trek, which involved sleeping on one of the world's largest glaciers at night, in negative degree weather, with rocks poking into your back. We used to walk 20-30 km in the sun for up to 12 hours a day, but the only thing driving me was the picture," he reported to a media outlet with heightened emotions!
When Paracha finally got to K2, many locals told that there was a rain forecast, and it would be cloudy the next few days. He and his fellows kept postponing the departure because what was the point of the trek if they couldn't see the mountain?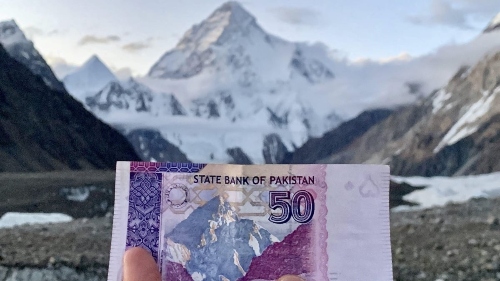 Lucky for him, the stars aligned. At sunset, the clouds scattered and made way for this beautiful, awe-inspiring photo.
Stay tuned to Brandsynario for the latest news and updates.