Warisha Khan is the latest person whose mimicry of Sadaf Kanwal has gone viral.
Her short video has been making people laugh until their stomachs hurt, and we're guilty too! 
Check Out The Video Here:
Sadaf Kanwal And Her Interviews
Sadaf Kanwal was heavily trolled and bashed alongside her now-husband, Shahroz Sabzwari, over their marriage. People were shocked at the sudden news of the two's marriages after the latter had gotten divorce only a  few weeks ago. Following that, they turned off all comments on their posts, which also became the topic of memes.
Then the two released some interviews in which Sadaf kept laughing as if her life depended on it over anything Sabzwari did. Yes, you guessed it right. That was the topic of memes too. However, one interview given at that time has been roasted particularly.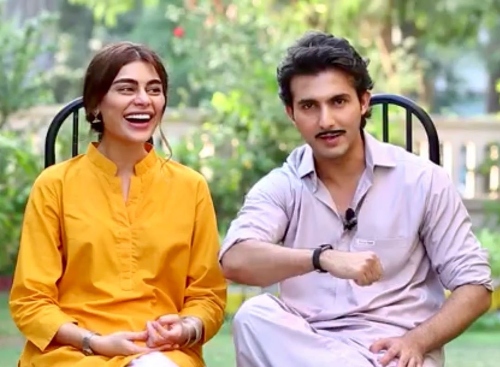 What's Beneath The Guise?
Sadaf's calm and indifferent attitude was nothing except for funny. The exaggerated hand motions and the absurd exceptions all put her on the receiving end of a lot of trolling. She also sarcastically asks the people to roast her more like this way. Her "gunnah" can be washed away.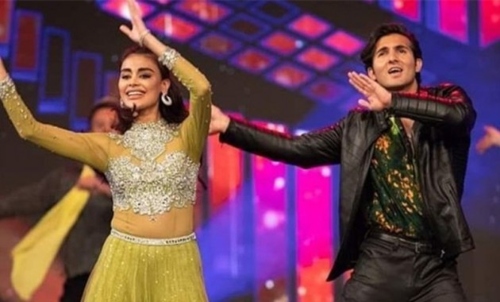 In the background, Sabzwari can be heard saying again and again, "bohat strong hai." Well, kudos to Kanwal for being strong, she can't survive otherwise if she is not. The two have collectively decided to taunt their followers and fans alike in Instagram captions. They both feel that they bask in the attention and "have fun" with it.
Why Were People So Upset?
The reason why people were also irritated by her response was that they were arrogant too. She says she only needs her husband in-laws to be happy, was this the case before? The angry people were those who had supported the two in their careers and helped them be in the place they are today. For you to get up and say, "I don't really need you" is arrogant. You did need them before, stay grounded.
This sort of attitude towards the people whom you "loved" two days ago reflects poorly on your self. Being a public personality, if there's criticism over something, you must learn to handle it maturely and address it. The Instagram caption, which Sabzwari thought was somewhere along the lines of "Corona, does not affect rats. Guess you all are safe then."
Must we say more?
Stay tuned to Brandsynario for the latest news and updates.