In the wake of sectarian political violence that has been intensifying in the country recently, almost all of us have been on the verge of losing faith in humanity.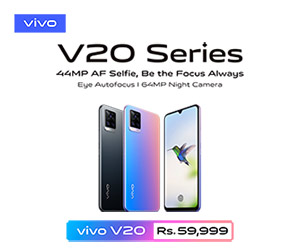 Muslims Protecting A Sikh Crematorium For 3 Years!
In trying times like these, an inspiring tale of a family in KPK that has been protecting a Sikh crematorium for 3 years has rejuvenated our trust in humanity.
Muzammil Shah, a Muslim youngster from Khyber Pakhtunkhwa, has lived in a Sikh crematorium in Bara Tehsil and has taken the responsibility to look after and manage the crematorium.
Reportedly, Sikhs had been residing in this part of Khyber Pakhtunkhwa for years; however, owing to the growing unrest in the region about ten years ago in 2009, a lot of Sikh families traveled to various cities of KPK (mainly Peshawar) leaving their houses behind.
The Sikh Community Is Satisfied
According to Mehtab Singh, a Sikh ex-resident of Bara Tehsil, the crematorium is in good hands, and the Sikh community is satisfied with the Muslim family guarding their crematorium.
Muzammil Shah's family believes that the crematorium belongs to the Sikh community, and they can never peculate anyone's belongings.
Talking to Independent Urdu, Muzammil Shah said:
"There is an open courtyard where the bodies are cremated, BUT We have nothing to do with that area. We ONLY live in rooms that are present here and look after the trees and plants. We will leave the place whenever the Sikh community will direct us to. BECAUSE it belongs to them and we do not have any ownership over it"
To know more details, have a look at this tweet by Independent Urdu:
خیبر: سکھوں کے شمشان گھاٹ کی حفاظت کرنے والا مسلمان خاندان

شمشان گھاٹ میں رہائش پذیر مزمل شاہ نے بتایا: 'سکھوں کی رسومات کی ادائیگی میں استعمال ہونے والی لکڑیوں کو ہم نے محفوظ کرلیا ہے کیونکہ یہ ایک امانت ہے جس میں خیانت جائز نہیں۔' pic.twitter.com/j85zvmiAen

— Independent Urdu (@indyurdu) September 17, 2020
What a fine example of interreligious harmony! Woke tales like these are a true reflection of Quaid-e-Azam's vision, who viewed Pakistan as a safe place for all, irrespective of their religions and faiths. Such exemplary stories play a vital role in restoring our faith in humanity and giving us hope.
We Are Proud
We are proud of Muzammil Shah and his family and would like to extend our sincerest regards and deepest gratitude to them for playing their role in cultivating an all-inclusive environment in Pakistan.
Pakistan needs more people like them, without any doubt. Our appreciation goes out to the youngster who has been enthusiastic about making Bara Tehsil a safe-haven for the minorities.
Are you as proud of Muzammil Shah as we are? Let us know in the comment section below!
Stay tuned to Brandsyanrio for more news and updates.