With the onset of COVID, a lot of people have to isolate themselves at home. The implementation of the worldwide lockdown last year gave rise to many issues related to domestic abuse. A large number of campaigns are launched to help raise awareness about domestic abuse victims. However, to help domestic abuse survivors, it is crucial to spread knowledge about the situation's gravity.
According to one campaign published last year, in the first week of lockdown. One hotline received double their usual number of calls to report abuse. This can be due to staying trapped indoors with their abusers when emergency calls may be impossible. The campaign showed the importance of why friends and neighbors must remain vigilant and look for signs of abuse before it's too late.
Domestic Abuse Reports in Pakistan
According to a report, due to a patriarchal society, more than 90% of married Pakistani women reportedly endure physical or sexual abuse, which is considered a private family matter and not a crime to be reported. This grim actuality is deep-rooted in our society and, by international laws, is a clear human rights violation.
Recent Campaign for Domestic Abuse Survivors
Print advertisement created by Atelier 3640, Bolivia for Fundacion Viva, has highlighted the issue in an advertising campaign. The tagline "Danger at Home" shows the theory of domestic abuse behind the mask.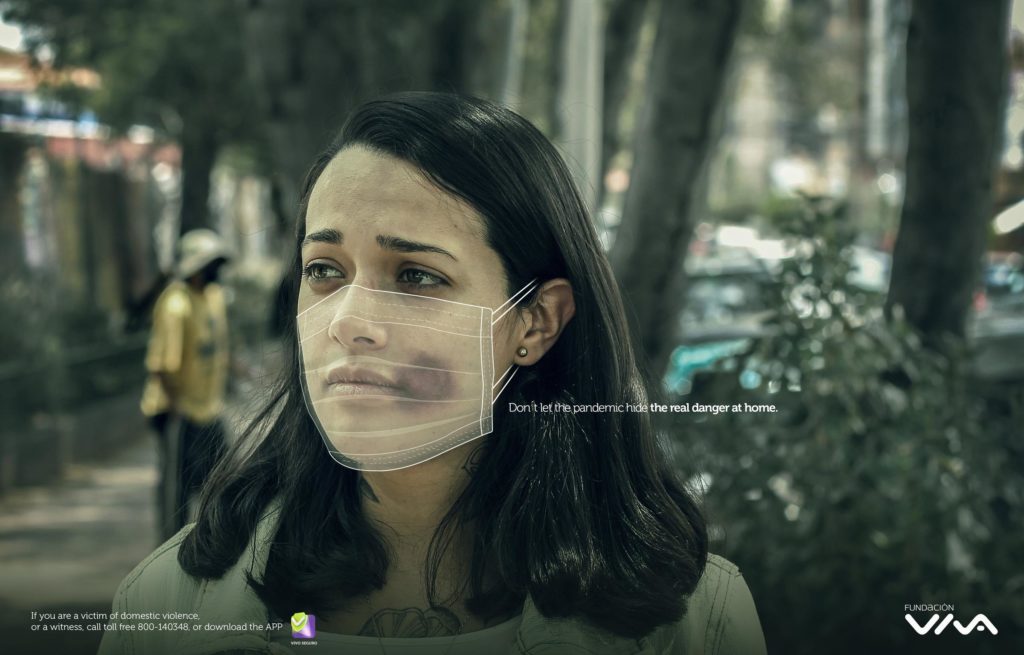 Don't let the pandemic hide the real danger at home, which shows how the survivors can be hiding their pain from society. We can agree that stay-at-home orders to limit the spread of COVID-19 certainly do not guarantee safety for families. Those who are living with their abusers are at a major risk.
The abusers at home use these restrictions to exert control and toxic behaviors. The lockdown can inadvertently allow the perpetrators to exploit freedom, behave without oversight or consequence, and further reduce access to services, help, and even necessary items such as soap and hand sanitizers.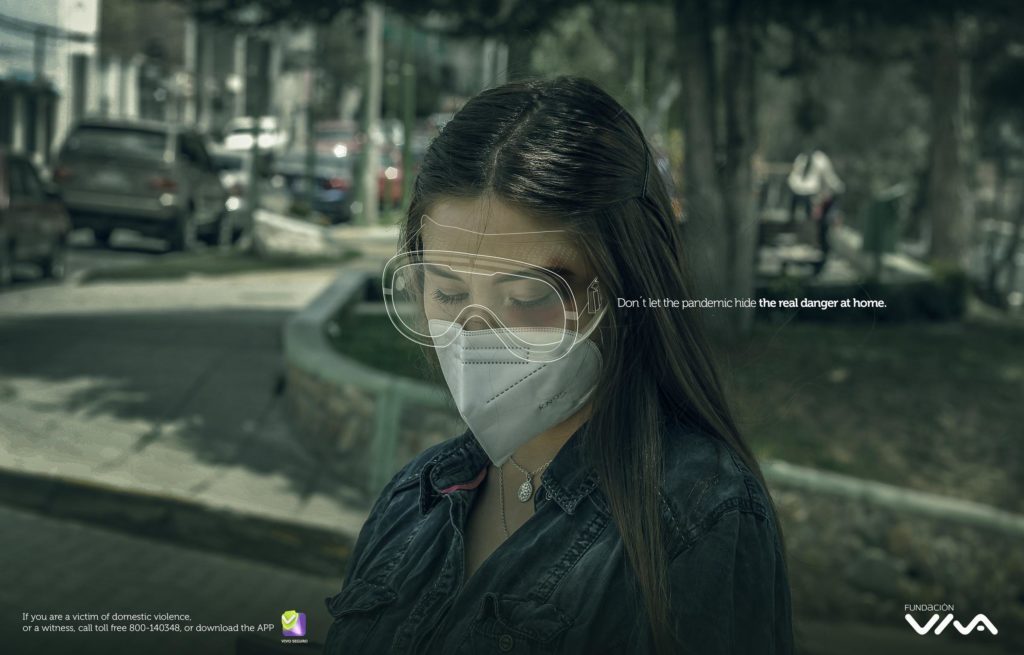 Signal for Help
'Signal for Help' is a simple one-handed sign someone can use on a video call or when interacting with an outsider while practicing social distancing. It can help a person silently show they need help and want someone to check in with them safely.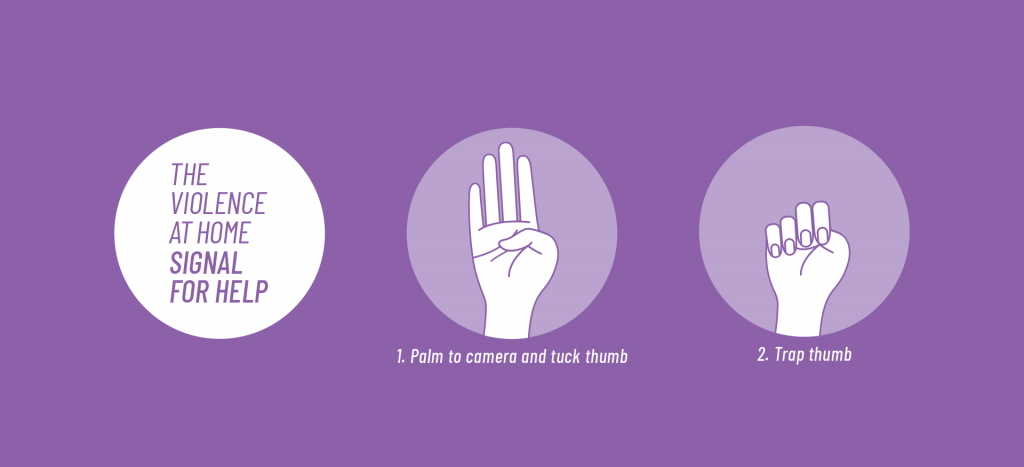 Stay tuned to Brandsynario for the latest news and updates.