Jehan Online, the sister brand of Zara Shahjahan has come under the spotlight because of its absurd prices. Would you pay Rs. 8k for tiny earrings that are artificial?
A Chand Tara Pair
The brand created 'Chand Tara' earrings which feature the replication of a small 2 rs coin. Beneath that coin is what appears to be a dot of a bluestone. All this in Rs. 7600? Sounds as absurd and outlandish to us as it does to you. However, there's more to the earrings! Their description on the site helps us understand the heavy price.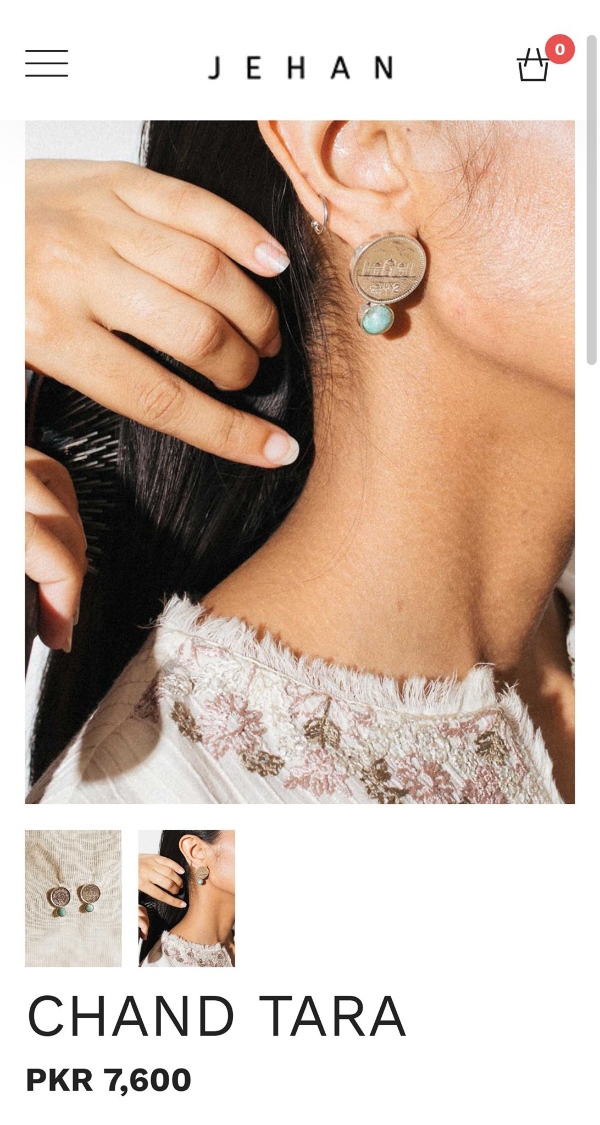 They are described as "A limited-edition collector's item" which would immediately appeal to many. These coin earrings are described to be a modern update on a prolific Pakistani symbol. As for their materials, they are handcrafted from 925K silver and feature a semi-precious amazonite stone for a pop of color. 
Convinced yet?
View this post on Instagram
Netizens Are Refusing To Agree
However, come rain or shine or come 925K silver or not, netizens do not agree with the price. From the response to the post created by Jehan Online, the 'Chand Tara' earrings seem to have struck a chord with many. There are countless queries for its price which represents people's interest.
View this post on Instagram
However, once they find the price out, they simply become incredulous. The main response or joke being made is "4 rupees being returned in 7600 rupees". Well, when you put it like that… how can one not agree?
What People Are Saying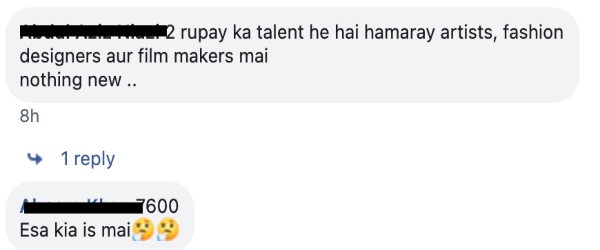 There's more!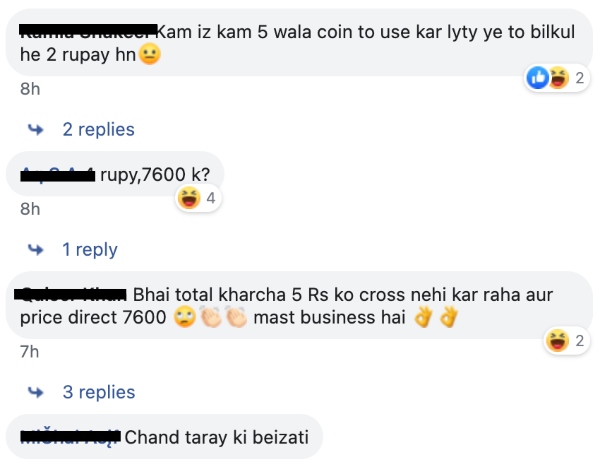 The Corporate World
Zara Shahjahan's aesthetic is an old-world charm with simplicity and minimalism. Of course, we love that, it's 2021, who doesn't? However, the price tags are anything but simple when they range from Rs. 25,000 to Rs. 40,000 for a plain jora.
View this post on Instagram
Similarly, Jehan Online has the same ethos at heart. Through items such as 'Chand Tara' earrings, the brand is trying to bring Pakistani symbols and items back into mainstream fashion. At its heart, it is a cool effort albeit an exclusive one.
View this post on Instagram
The argument on profit margins and the ethics of prices is a long one that often looks like a rabbit hole— once you're in, there's no out. However, the brands can simply argue that if you can not afford it, you can also quietly walk away. It is what it is! The high prices did not begin with Jehan Online and they won't end here also.
Stay tuned to Brandsynario for the latest news and updates.