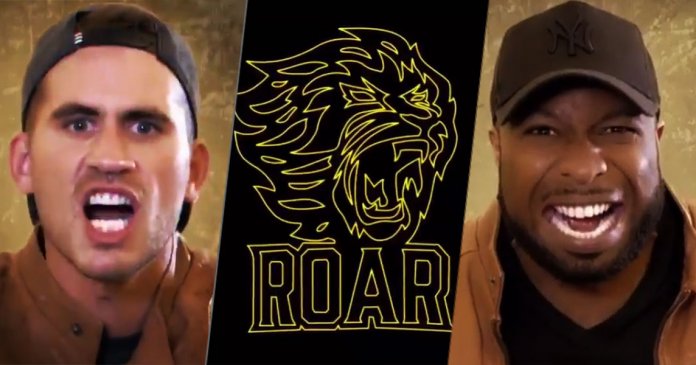 Cricket is one of the most loved sports in Pakistan and passions always run high with all things associated with the game.
Consequently, when Coca-Cola's newly launched citrus drink ROAR invited some international players on-board for an exciting challenge, the internet went CRAZY and couldn't help but roar out loud.
Alex Hales, the right-handed opening batsman for Nottinghamshire and the England cricket team, is one the most popular international players.
The chap took it to Twitter to be a part of the 'Live like a Lion' challenge and in no time, he became the King of the Throne with over 120k views on his video.
The throne belongs to the ones who ROAR #ReadyToRoar #LiveLikeALion @roar_pk pic.twitter.com/oNHMCEMknR

— Alex Hales (@AlexHales1) March 20, 2019
Kieron Pollard, the pride of the West Indies also took the challenge with pure energy and adrenaline pumping through their bodies!
That's not all, after watching these two majestic lions roar with power, other top players are totally digging the challenge, including Dwayne Bravo, Sunil Narine, Paul Collingwood, Chris Woakes, Luke Wright, Rumman Raees, and several others.
🙏🙏👍👍

— Rumman Raees (@rummanraees15) March 21, 2019
The roar is the best thing I've seen for a while!!! 😂😂😂😂😂😂😂😂

— Chris Woakes (@chriswoakes) March 20, 2019
I can't stop watching this!!! 😂😂 pic.twitter.com/6Yb3uzQM24

— Luke Wright (@lukewright204) March 20, 2019
These super cricketers have taken the #LiveLikeALion challenge.
Are you ready to ROAR?
We are… ROARING TOO!