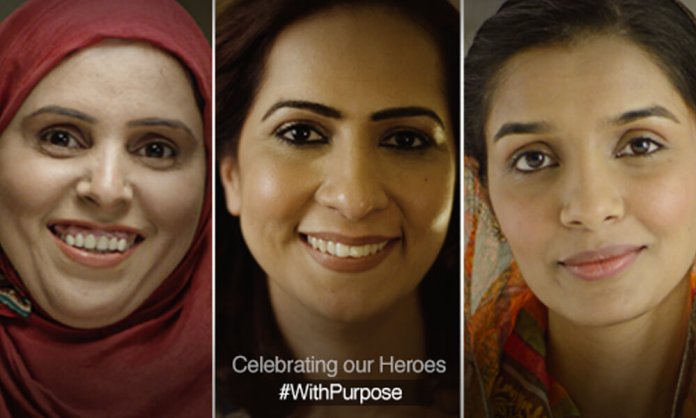 Over the past decade, we have seen Pakistani women making their mark boldly and fearlessly in areas that were mainly male dominated – especially the corporate sector.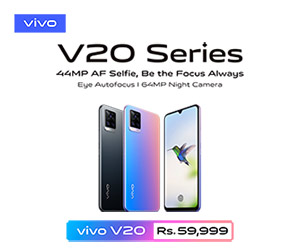 Consequently, great strides have been made in the corporate cosmos to create equality and particularly inspire women in the workforce. Corporations are proactively creating opportunities for females, providing them with much-needed support structure so they can add value to the business.
Opening Doors for Women in the Beverage Industry
Pepsi Co, taking note of Pakistan's rapid economic growth and shift towards inclusivity, has also taken a step to diversify the workforce. The multinational is ardently creating an empowering environment for women, free from stereotyping and discrimination.
With a strong emphasis on equality at all levels, the company is working hard to grow their women in the workforce socially, economically and culturally.
Meet Khadija- The First Female Site Expert Trainer in PepsiCo
Khadija's life significantly transformed after she joined PepsiCo. She grew up watching her brother as an electrician and as a child, developed a strong fondness for the profession.
Later, PepsiCo gave her the chance to shape her career when she began her journey as a level-1 machine operator.
The skillful female technician is now at a successful supervisory role in the organization!
She currently trains upcoming talent in PepsiCo and is proud to support her brother in getting an education in engineering.
PepsiCo's women-friendly environment made her feel empowered and secure. So much so, Khadija has successfully completed nine years at the company and is determined to work here till she retires.
Saving the Planet With PepsiCo is an Unsung Hero We Never Knew About!
Sara's profound story of success is bound to leave you in awe. From a very young age, she was determined to solve the energy crisis in Pakistan.
During her university days, she worked on a green energy project by building wind turbines that can work in low wind speed areas of the country.
Later, a recruitment drive by PepsiCo in her varsity changed her life forever.
Her real journey to success began once she joined the company's engineering department. Working on various energy conservation projects, the champ unlocked a massive achievement when she was able to reduce the water used in the production of a bag of potato chips.
Witnessing her sheer commitment and dedication towards work, PepsiCo awarded her 'Circle of Champions' award and even granted her the golden opportunity to work for a year with the U.S.A global sustainability team.
The Kathak Dancer Who Took PepsiCo by Storm
Boasting a 16-year experience in HR, Sanam's life took a surprising turn when PepsiCo encouraged her to embark a career in commercial operations.
Now enjoying a managerial role of a wide-ranging team, the enterprising lady is grateful for the support of her husband, family, and colleagues.
The sky is clearly NOT the limit for Sanam!
She is also a talented Khatak dancer. The art taught her the importance of discipline and work-life balance in life, that she now implements as she works in the organization.
This working woman lauds her mentors at PepsiCo who encouraged her to embrace change in life and career. So much so, Sara is eager to give a helping hand to the budding talent at PepsiCo to accept change and develop the will to explore themselves.
We Are Super Inspired By these Real-Life Superstars!
These inspiring stories of PepsiCo heroes prove that the powerhouse is playing an imperative role in supporting women in Pakistan and is positively fuelling this societal shift.
All these heroic stories speak volumes about how PepsiCo's workforce welcomes and grooms women from all backgrounds, providing them with a positive atmosphere and encouraging them to work with dignity.
By recognizing the role of women in the workforce and their contribution in leadership roles within the organization, the beverage giant is spreading the word in the industry that it is time we allow women more power, freedom, security, and control in the workplace.