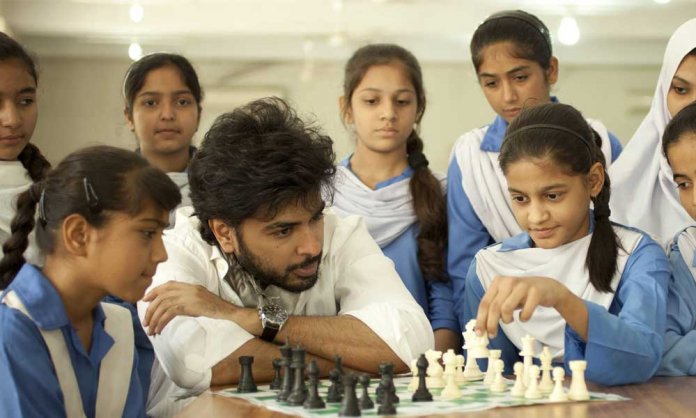 It is very rare that we see influential personalities openly taking a stand for improving the education scenario in Pakistan.
Shahzad Roy, popular Pakistani singer and Founder of Zindagi Trust, is one of the few celebrities who have been making endless and prominent efforts to make Pakistan's educational infrastructure better and more beneficial to children.
His aim is to make schools affordable and safe for children.
Recently, Shahzad took to Twitter to announce a very important development that he is expecting to bring out in Pakistan's education sector:
As member of the regulatory body on private schools,Iam proud to share that soon the trauma faced by kids&parents for admissions to nursery class would be over.A kid of that age should not be required to face any admission test.This will be binding for all top private schools too

— Shehzad Roy (@ShehzadRoy) August 6, 2019
It is true, taking admission tests in school can be quite a traumatic experience for children so young of age. Not only is it stressful and frustrating due to the pass/fail and rejection fear, but it also places undue pressure on the child.
Also, school admission tests are classist and ridiculously frustrating for kids coming from low income and struggling middle class background in Pakistan.

— Salman Khan سلمان خان सलमान खान 🏳️‍🌈 (@ImGreenGuru) August 6, 2019
Many people are supporting what Shahzad has said and look forward to the positive change.
Yes! Finally some sanity! Thank you

— afia salam (@afiasalam) August 7, 2019
Zaberdast….the rule was absolutely absurd

— saqibniazi (@saqibniazi321) August 6, 2019
I don't even think kids should be taught anything before at least the age of 5. It should be just interaction with other kids and learning basic ethics and manners up till that age not ABC or counting etc.

— Taha (@Taha52193193) August 6, 2019
People are also sharing their own experiences where their little ones have been rejected admission by schools.
My four year was unable to perform in the admission test twice because of unfamiliar environment, so no admission!

— ماتڑ میل (@akarbakr) August 7, 2019
However, this has given rise to a very important question:
If there will be no admission tests, how exactly will schools gauge children? It is not possible for schools to take in each and every child that applies for admission.
Well, let us wait and see what Shahzad has to say about this.
Have something to add to the story?
Let us know in the comments!
Stay tuned to Brandsynario for more news and updates.