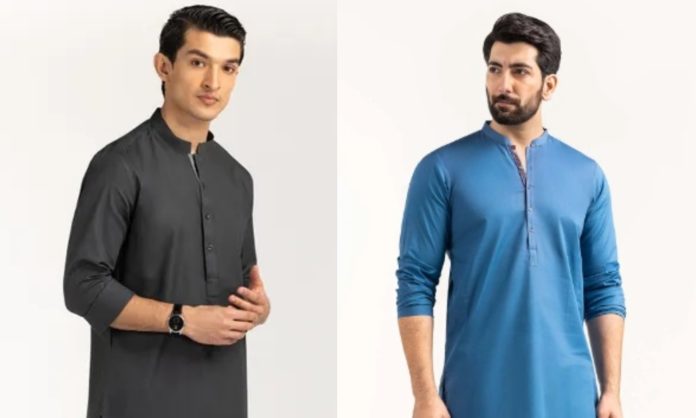 GulAhmed is a one-stop-shop for any and all sartorial needs in the upcoming Eid. The choices that they offer for men be it in kurtas, stitched shalwar kameez suits or waistcoats are simply amazing. Usually, men's Eid shopping looks like this: some female family member goes and gets unstitched fabric and gets the plain old shalwar kameez stitched. However, when the variety is this good with Ideas by GulAhmed, life can be better.
This Eid Guide will be about how men can don outfits in line with summer trends!

The Simple Dashing Look
The off-white kurta is a must-have in every man's closet. Not only does it work excellently for Eid, but it can also be repurposed for wedding events or any other formal event. You can throw on a well-printed waistcoat on top and have an outfit that is a statement look. You can go fuss-free this Eid with a simple off-white kurta which is festive yet minimal.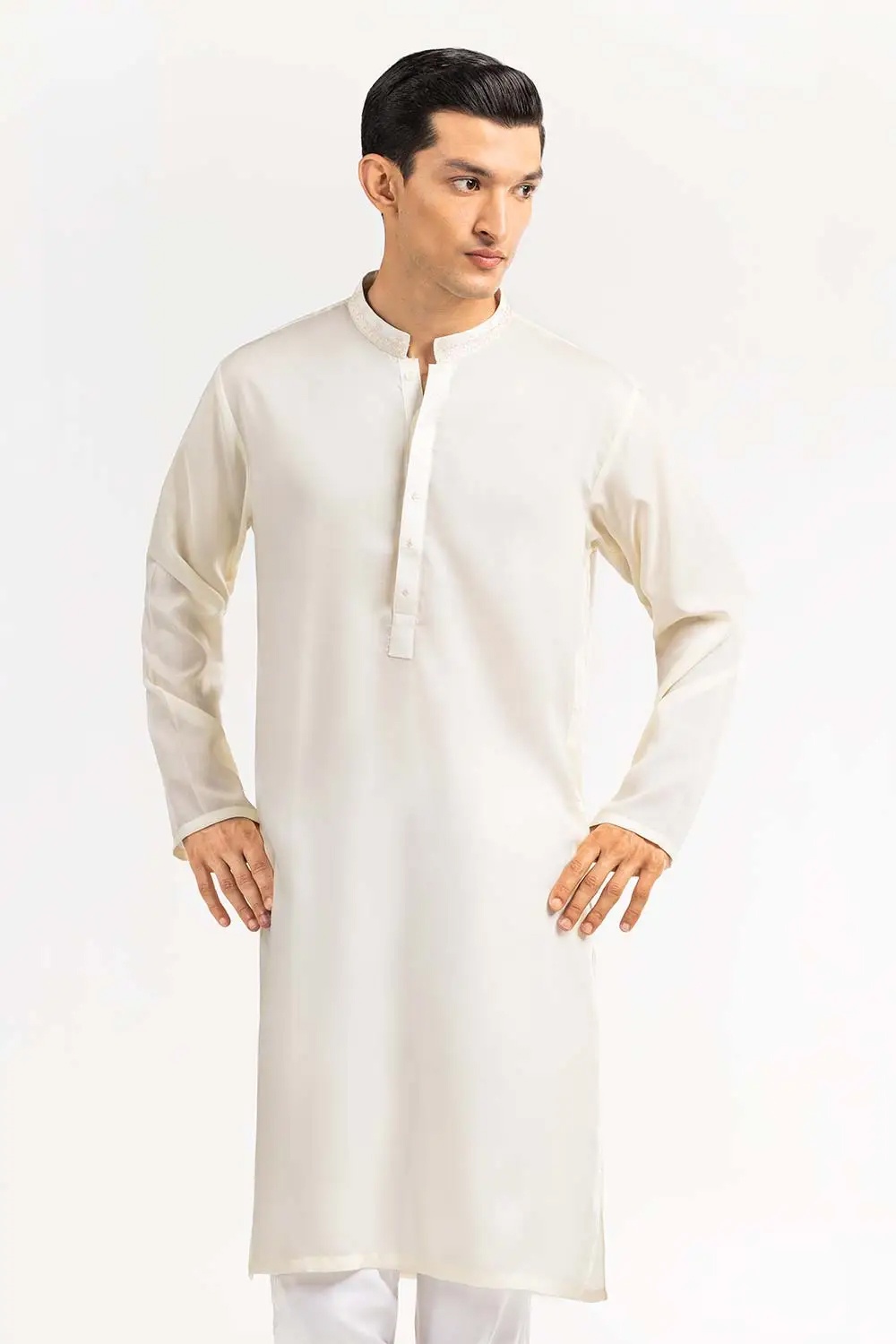 The Unique Shalwar Kameez Look
We have our eyes on the silver-grey suit because it is a very subtly unique color that can go really well with Eid clothes. Again, in this heat, the motive is to remain minimal and easy breezy and this suit achieves that with a statement-making color. How can we say no?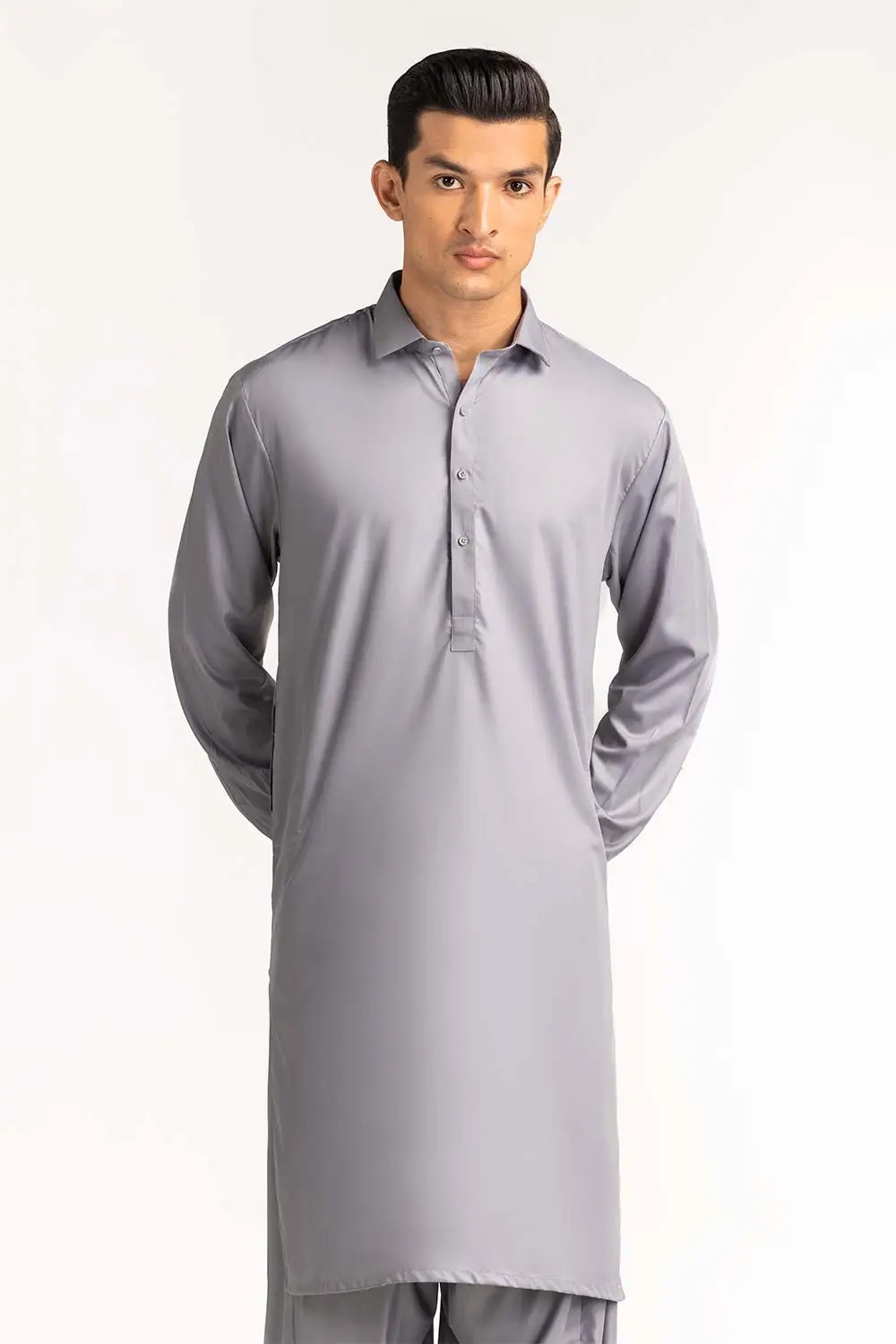 The Extra Look
Who said menswear can't be extra? The trick is to just keep the look smartly proportioned with balanced colors so it doesn't look like a try-hard. Imagine this charcoal stylized waistcoat on top of this brown basic suit from Ideas Man Eid collection— it's going to uplift everyone's vibe. The suit is a light brown color and it can be made stronger with the dark waistcoat, keeping both complementary to each other.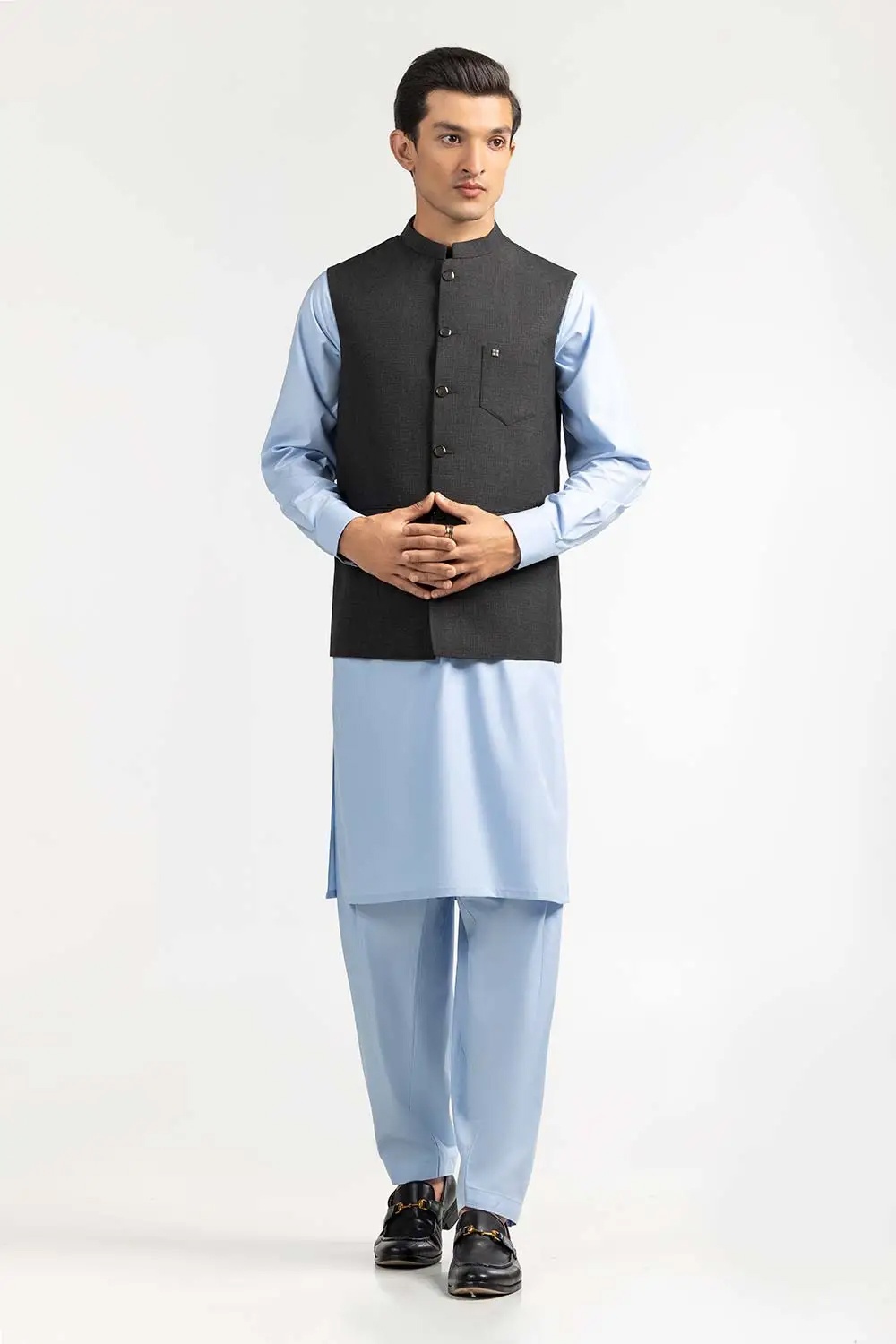 Dapper Look
Everybody celebrates Eid in a different way. For some, Eid is a more formalized and lavish time full of family lunches, dinners, or even brunches! If you're looking to get something a little more formal yet statement-making that is also already stitched, opt for this blue stylized waistcoat. You can pair it with an all-white outfit or you could make a monotone outfit that is super on-trend too!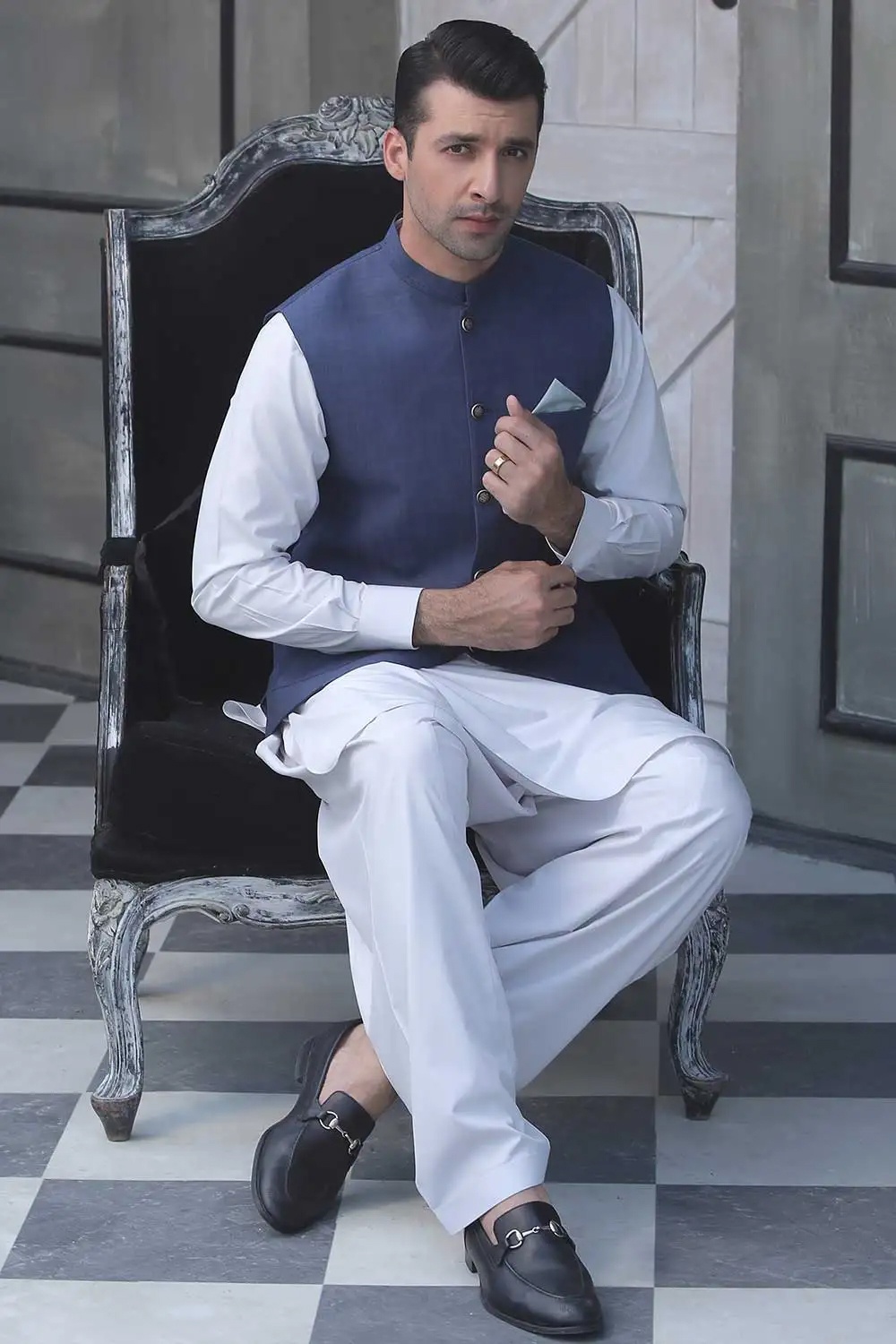 The Statement Look
Not everybody is experimental with their looks when it comes to Eid looks for menswear. However, when GulAhmed gives you options this good for Eid clothes, how can you say no? This mustard kurta has caught our eye and chances are it will of other people too. Pair it with a plain white pajama and you'll have an impressive, different look that will be entirely unique!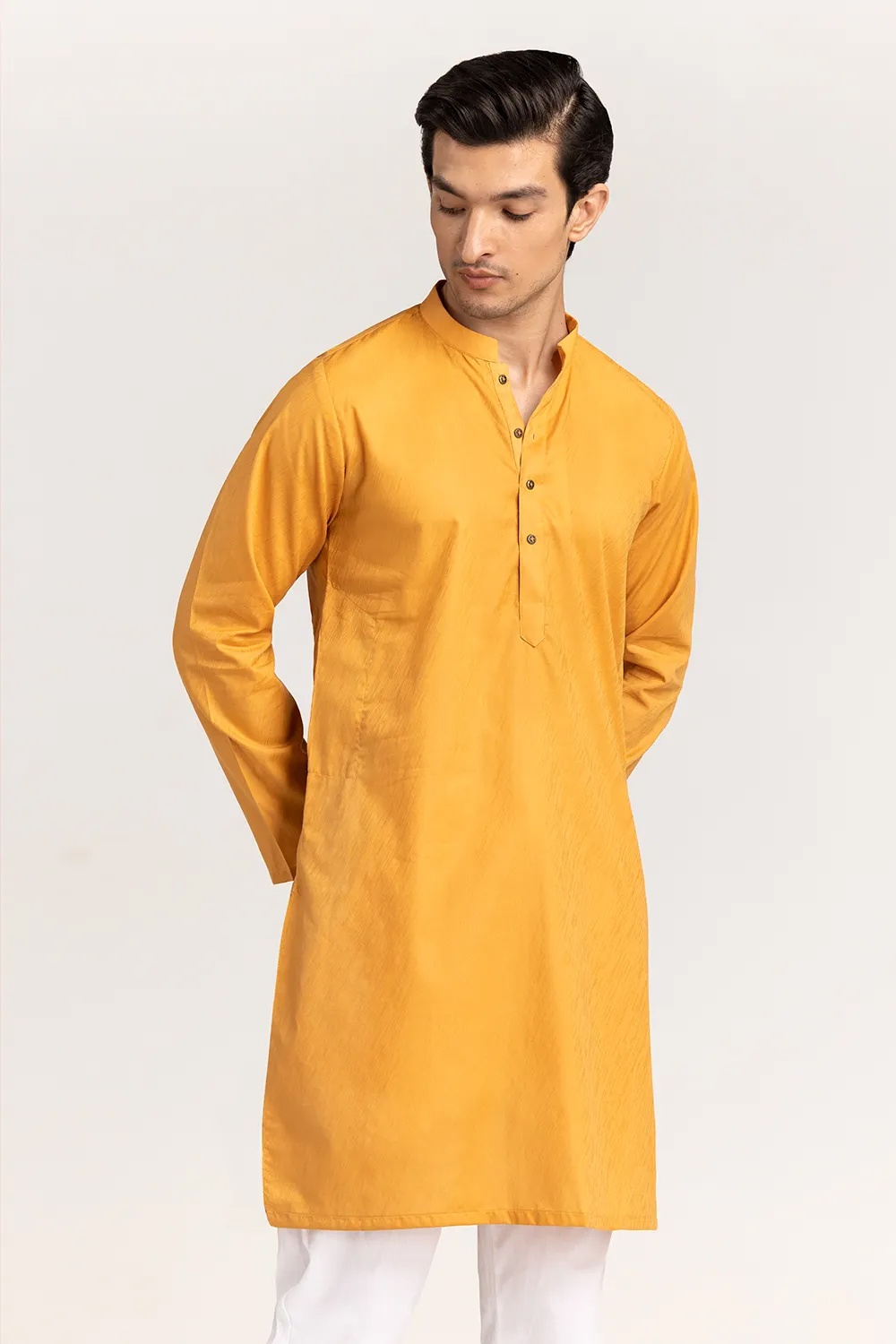 Shop Now
In this heat, while most of us fast, it is beyond difficult to go out and shop. Plus, this is also the finals season so going out is not a question for many more people. In this case, shopping online is a dream come true and these Eid collection outfits are all available to you online! Simply order away and enjoy free delivery on orders over Rs. 2000.
So, what are you waiting for? It's time to start shopping and all you have to do is click here!