The 'Uber Files' or 'Uber Scandal' is a leaked database of Uber's activities in 40 countries between 2013 to 2017. Leaked by Uber's former Senior Executive Mark MacGann, who confesses to being 'partially responsible', the database was published by The Guardian, which also shares the database of over 124,000 files with the International Consortium of Investigative Journalists (ICJ) and 42 other media outlets, which includes emails, iMessages, WhatsApp messages along with presentations and memos exchanged between the senior leadership.
The record shows how the ride-hailing giant's executives paved way into new markets and won favors from politicians, regulators, and leaders, including former British politician George Osborne, former German chancellor Olaf Scholz, US President Joe Biden, and French President Emmanuel Macron.
The files also document the use of tools such as 'greyball' used to mislead local police and a 'kill switch' deployed during police raids to conceal data. In one message, the co-founder says, "violence guarantees success."
Macron, who has recently been re-elected as the French president and who during his first presidential address promised to make France a 'start-up nation' is under a parliamentary inquiry on how his involvement in the scandal was kept under cover. The files show that Macron was close to Uber managers and that he (Macron) was on their speed dial to ask for any advice.
However, some drivers say they were misled and were lured to the platform with financial incentives that did not last; the company also sharply increased its commission from each ride.
MacGann, Uber's Chief Lobbyist in Europe at the time, described the company's strategy to enter new markets as a 'sh*tstorm in the document, with Nairi Hourdajian, then head of Uber's global communications writing to a colleague amid government efforts to shut down the ride-hailing service in Thailand and India, "we're just fucking illegal."
By 2014, Uber dominated the ride-hailing market in the US and aimed to conquer the rest of the world. Armed with buckets of cash from investors like Jeff Bezos and Goldman Sachs, the five-year old company entered 31 countries in 2014 alone.
In 2016, then US Vice President Joe Biden sought a meeting with Kalanick at the World Economic Forum in Switzerland and said the ride-hailing company was transforming cities and the way people work, all for the better. Biden was so impressed that he tweaked his keynote speech delivered that day to tout the company's global impact.
The company expanded services in over 80 countries by the height of its international operations in 2017 but has pulled out of major markets including China, Indonesia, Philippines, Singapore, Hungary, and Russia, due to commercial, legal and political challenges.
When the company wanted to move into a city, it hired former government officials to lobby former colleagues. When they were accused of breaking rules, the company solicited customers to serve as grassroot lobbyists and sign 'save Uber' petitions. When the agenda needed a scholarly push, it paid friendly academics to produce favorable research.
The company adopted the mantra: It is better to ask for forgiveness than permission.
Entering into markets without government approvals made Uber drivers the target of traditional taxi drivers' rage as the latter saw their business threatened by competitors who did not have to play by the same rules. Uber drivers were beaten, harassed, and their cars set to fire in Europe and South America – something that Uber executives sought to spin to their advantage. Uber also tried to deflect inquiries about its aggressive tax avoidance strategies by volunteering to help host countries collect income taxes owed by drivers.
Moreover, in every country, claiming that Uber was transforming the workforce was central to the company's pitch. However, some drivers say they were misled and were lured to the platform with financial incentives that did not last; the company also sharply increased its commission from each ride.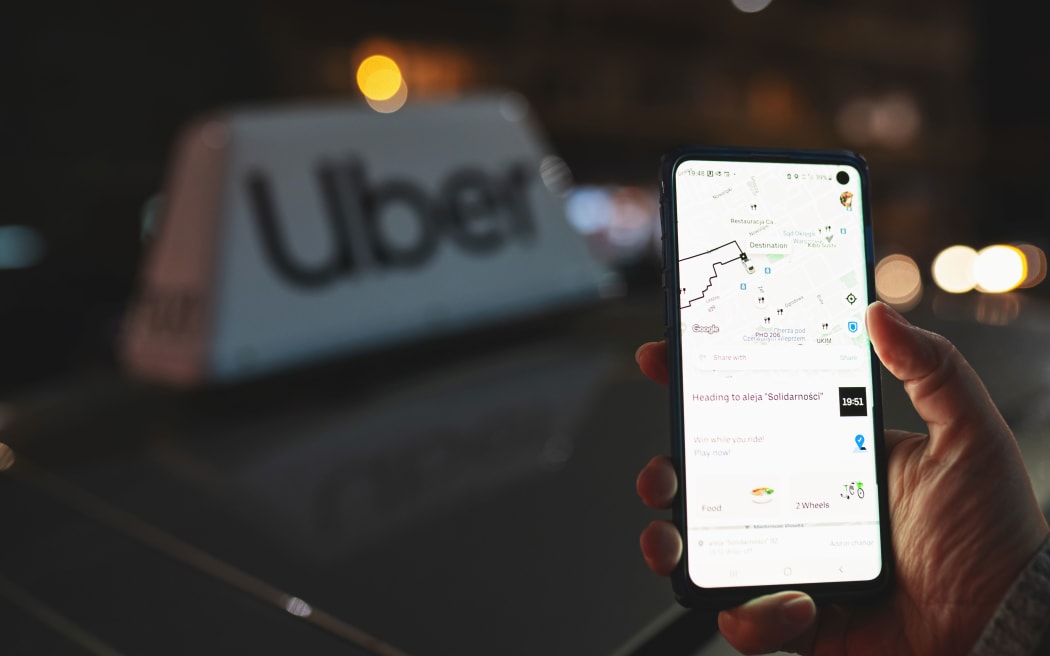 Commenting on the recent scandal, Jill Hazelbaker, Uber's Senior Vice President of Public Affairs acknowledged 'mistakes' and 'missteps' that culminated five years ago in 'one of the most infamous reckonings in the history of corporate America. "We have not and will not make excuses for past behavior – that is clearly not in line with our present values, instead, we ask the public to judge us by what we've done over the last five years and what we will do in the years to come." She also added that the company's operations have completely changed since 2017 after facing high-profile lawsuits and government investigations that led to the ouster of Kalanick and other senior executives.
Travis Kalanick's spokesperson however stated that Kalanick "never authorized any actions or programs that would obstruct justice in any country" and that he "never suggested that Uber should take advantage of violence at the expense of driver safety."
The scandal is an ongoing global investigation. Unfortunately, it shows how the superpowers in the global political scene can come together to achieve what they set their mind to and that everything is controlled by money. Uber has always remained the benchmark of success for all start-ups but now it shows a lot that goes behind it – most of which are undesirable, exploitative, and unethical.
Could this be the downfall of Uber or will it inspire others to do the same?