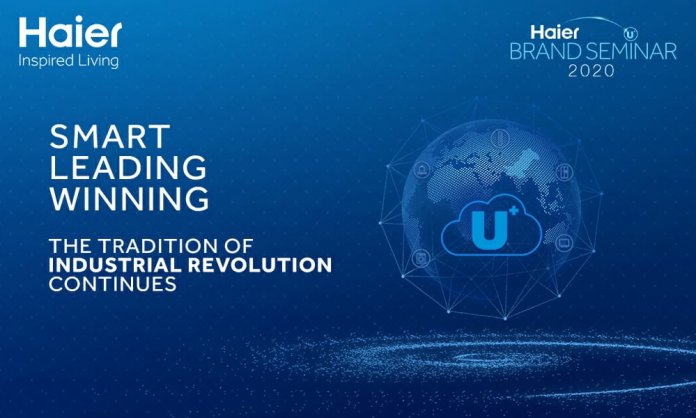 Haier is known for its revolutionary technology in the home appliance industry it started from the Chinese market and today it has spread all over Asia, Africa, Europe, North America, the Middle East and all corners of the world. Haier is ranked global No. 1 of major home appliances for a decade. Haier as a brand has done so much amazing to inspire its consumers by its persistent innovation new brands continue to join the Haier family, Sanyo Electric, Fischer Parker, GEA and Candy. 
Haier is the leader in the home appliances market in Pakistan. Haier has made a point to always take care of the consumer by giving them the best. Haier introduced IoT based appliances and revolutionized the Pakistani home appliance market. Talking about an event based on latest innovations and technology; only one names comes to our mind that is Haier Brand Seminar. So, here is the time of the year for one of the most awaited and biggest events "Haier Brand Seminar 2020".
Haier Brand Seminar 2020 is going to be a promising event highlighting the new and upcoming advances for Haier. The event is seen as a groundbreaking technological event for the home appliance category by the competitors as well. The latest developments are much appreciated by the dealers and partners who Haier greatly values and appreciates. The event is the talk of the town for the people who know Haier always brings the best of the appliances in the world to the forefront for its consumers and dealers.
So, Keep yourself updated and stay tuned to watch Haier Live Stream on 9th January 2020. You can also become a part of Haier Tik Tok challenge and Haier Global fans carnival by clicking the following links and win exciting Haier Products.
https://vm.tiktok.com/XRMyrP/ #InspiredByHaier
http://bit.ly/haiernew  #HaierInspiredNewLife