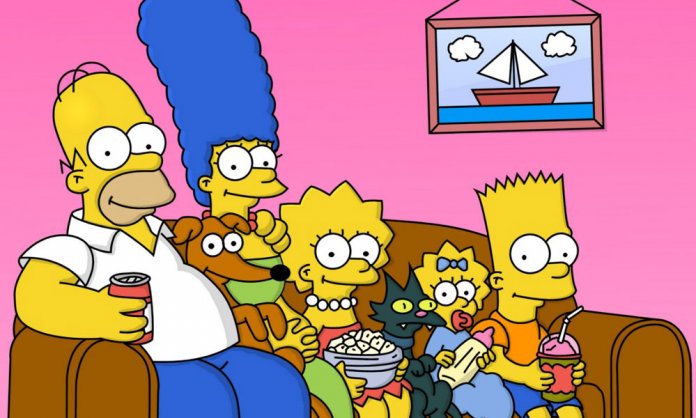 "The Simpsons" has broken the record for the most episodes in a primetime scripted series on American TV, but the milestone came as the popular show finds itself accused of racism.
Fox's 636th episode about the Simpson family, which aired Sunday night, pushed it past Western drama "Gunsmoke" which stopped at 635 episodes in 1975 after 20 years on the air.
Outside of primetime, some US soap operas have been running since the 1960s.
"The Simpsons" stars Homer, the family patriarch working for a nuclear power station, his wife and voice of reason Marge, and children Bart, Lisa and Maggie.
Since it first aired in 1989, the show has won more than 30 Emmys.
In its early years, the animated comedy regularly pulled in more than 15 million viewers and had double that — 33 million — for its most-watched episode in 1990.
It became so popular that references to "The Simpsons" have formed part of pop culture.
Declining audience figures had led to fears that it would not be renewed, but in 2016, Fox committed to continue "The Simpsons" until a 30th season in 2019.
After so many years, one character who has been part of "The Simpsons" since the beginning has in recent months become the subject of controversy.
Apu Nahasapeemapetilon is the manager of Kwik-E-Mart convenience store, a character of Indian ethnicity voiced by a white actor, Hank Azaria.
In the documentary "The Problem with Apu," released last November, Hari Kondabolu, an actor and comedian of Indian origin, denounced the character's marked accent and other stereotypes.
Both Azaria and "Simpsons" creator Matt Groening refused to appear in the documentary to answer questions.
Azaria, however, later told a reporter from the TMZ celebrity website that Kondabolu "made some really interesting points" and "gave us a lot at 'The Simpsons' to think about."
In an episode on April 8, the show addressed the issue when Marge tried to remove any references that could offend anyone from a children's book she had bought.
She reads the book to her daughter Lisa, who finds it boring.
"Something that started decades ago and was applauded and inoffensive is now politically incorrect," says Lisa, turning towards a picture of Apu and winking.
"What can you do?"
"Some things will be dealt with at a later date," says Marge.
"If at all," says Lisa.
Following this exchange, Azaria said last week in an interview on "The Late Show" that he was "perfectly willing and happy to step aside, or help transition" the character to something new.
Groening, however, says he is "proud of what we do on the show. And I think it's a time in our culture where people love to pretend they're offended."
Last May, a Russian cartoon channel said it would not air a "Simpsons" episode about playing a game similar to Pokemon Go in a church, following concerns raised by Orthodox clerics.