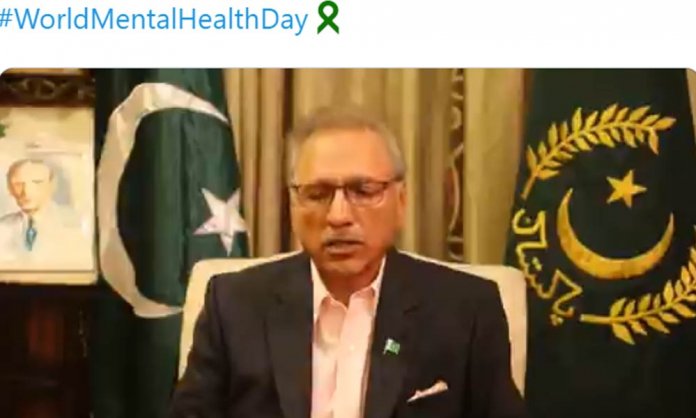 46 views
Today is World Mental Health Day, and the world is speaking up in attempts to either express their pain or raise awareness for those who silently suffer.
While a country like ours still falls far behind on acknowledging and understanding issues of mental health and well being, initiatives are being taken to spread awareness on the matter.
For the fist time ever, the government has categorically spoken up about mental health and THAT is nothing short of an achievement!
World Mental Health Day is observed on October 10th every year, with an objective of raising awareness of mental health issues around the world and mobilizing efforts in support of mental health. This year, the day focuses on suicide prevention.#WorldMentalHealthDay pic.twitter.com/o20VVRq9IJ

— Govt of Pakistan (@pid_gov) October 10, 2019
Not only did the Government of Pakistan take to its twitter account to tweet about it, but a special address from the President of Pakistan was also uploaded.
Take a look at what Dr. Arif Alvi, President of Pakistan has to tell the public:
Message of the President Dr. Arif Alvi on World Mental Health Day.#WorldMentalHealthDay pic.twitter.com/IB1Rmcj575

— Govt of Pakistan (@pid_gov) October 10, 2019
"Mental health holds great importance for Pakistan as a nation, too, because a strong nation must have a strong, healthy mind.

Mental illness does not discriminate between rich or poor, man or woman, child or adult. the government of pakistan pledges to make efforts towards battling mental illness and spreading awareness about it."
While it is a pity that mental health was never given importance on state level before today, it is remarkable that the government has finally decided to give it the significance it deserves.
Poor mental health is the root cause to most of the society's evils. Let us hope that now that the government has begun paying importance to the issue, greater steps will be taken to ensure solutions for this problem.
What are your thoughts? Let us know in the comments.
Stay tuned to Brandsynario for more news and updates.