Handhelds are starting to become more popular now. If we cycle back a couple of years, we can see how they were revived. It is a mode of gaming that can never go out of style. This is because handheld gaming provides the utmost ease of access and comfort. You can play games from the comfort of your bed or sofa. Nintendo Switch is a popular handheld console and it is on its way up. The newest addition to the family is here; The Nintendo Switch OLED.
Meet the newest entry to the #NintendoSwitch family! Nintendo Switch (OLED model) brings the versatility of the Nintendo Switch experience with a vibrant 7-inch OLED screen, a wide adjustable stand, and more. Nintendo Switch (OLED model) releases on 10/8.https://t.co/zRpGxakJDn pic.twitter.com/Tsc55r35ay

— Nintendo of America (@NintendoAmerica) July 6, 2021
This new addition can be considered as quite a jump forward. Nintendo is certainly making memorable marks on the market. They have ingenious ways of captivating the audience so people are always waiting for more. Now, what do we know about this new Nintendo Switch OLED? We know that it certainly has some upgrades. However, we have yet to see more details on it. Let us dive right in!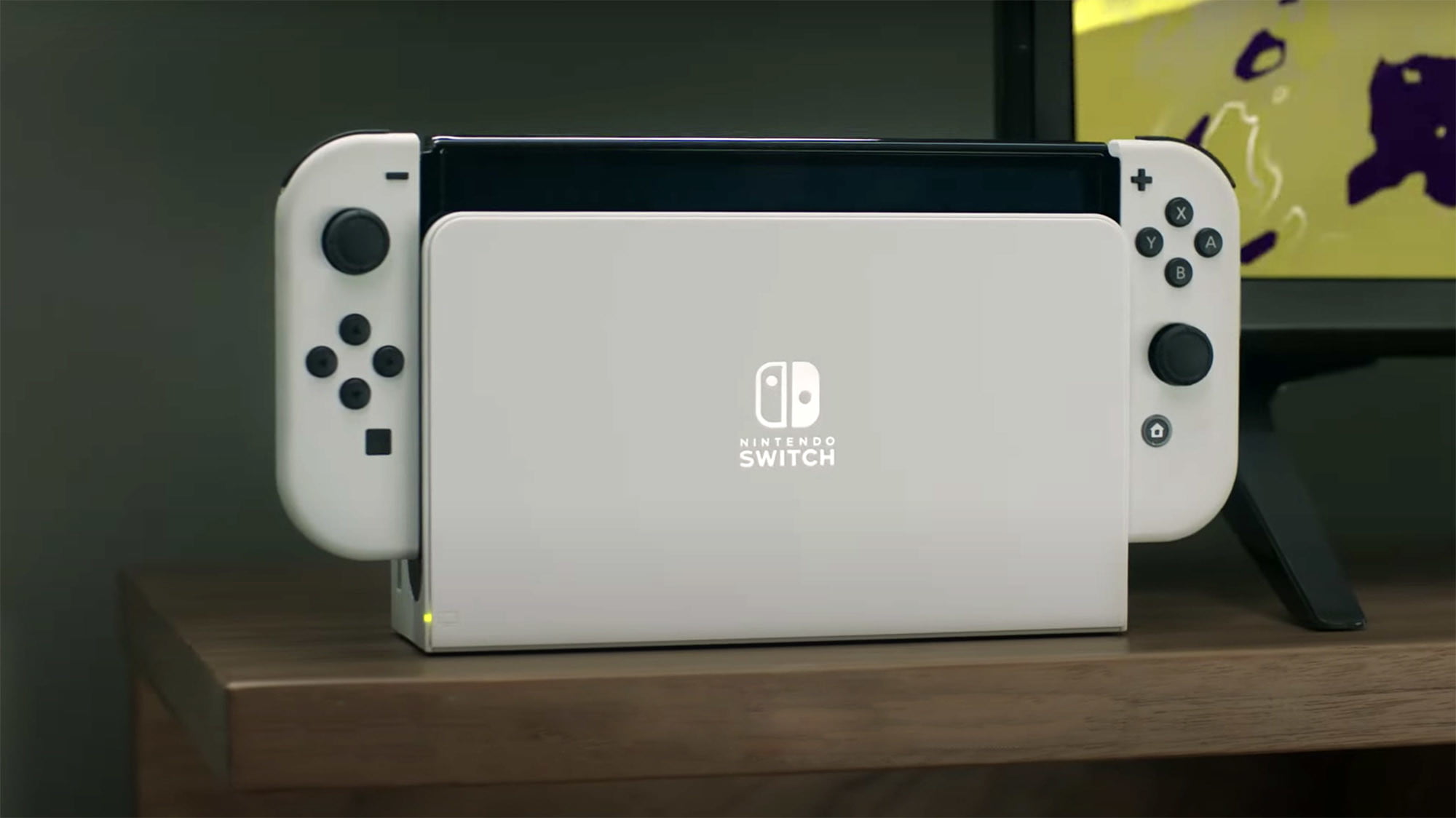 Nintendo Switch OLED Incoming
This is a refresh model of the Nintendo Switch. It means that Nintendo has decided to come up with something that people will enjoy. Many were expecting it to be released during E3 2021. However, it seems that the Twitter account made this announcement on July 6th. So, how is the handheld different from the rest of the Switches. We know that Switch lite is a more affordable version of the Switch.
However, the Nintendo Switch OLED is the mid-generation version of the switch. Its biggest advantage is the 7-inch OLED screen that it houses. The handheld contains state-of-the-art technology embedded in it and offers a lot in terms of gaming. It can run any game that the previous Nintendo Switch models can, but this one has a more beautiful display. You might stay glued to it for hours on end, so strap in!
Additional Details
Its expected release date is October 8th, 2021. This is quite near. Additionally, this is also the month we see releases of new Xbox games. If not October, we will definitely be seeing them in November. So, it can be safely said that the future of gaming is quite bright. There is a whole lot to look forward to as we progress into 2021.
If we talk about the price of the Nintendo Switch OLED, it is expected to be about $350. While that is a hefty investment, it might just be one that is worth it. The world of gaming is seeing quite a lot of high notes so we must take out time to listen. Additionally, the handheld has enhanced audio as well as a better grip. Immersive gameplay is guaranteed!
Stay tuned for more from Brandsynario!