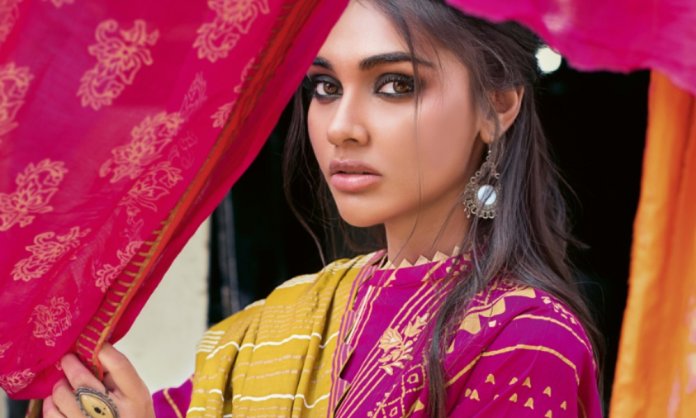 If we look back in time, trends have come and gone, color and prints have changed from generation to generation, but what has not changed is the love for lawn. One brand that makes us fall in love with it every time a new season arrives is GulAhmed. As the summer season is almost here, it is safe to say that we all have braced ourselves to grab the best prints from GulAhmed. Though we are guilty of buying more than we expect one thing that we for sure shall be getting our hands on are the block printed suits from GulAhmed. The new collection celebrates the traditional craftsmanship of Pakistan.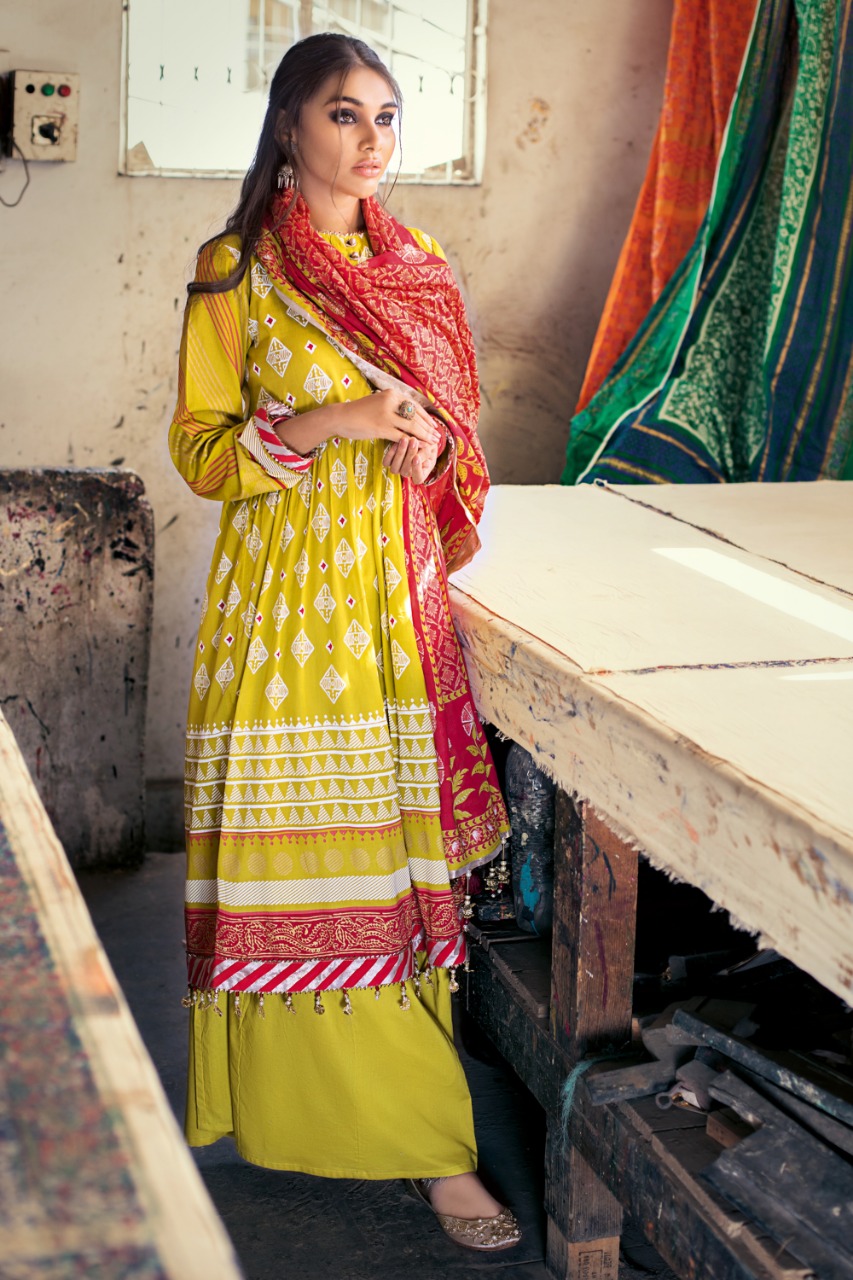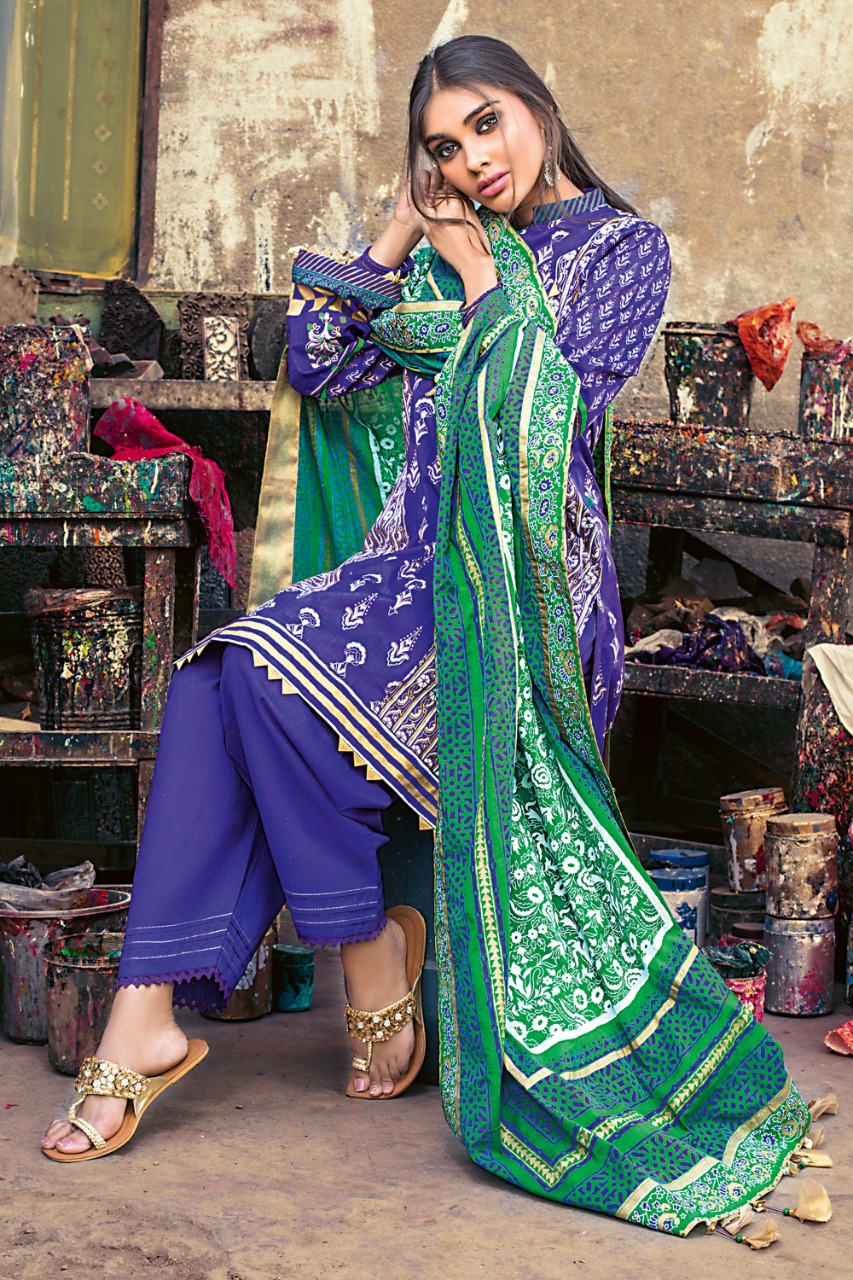 Staying true to their theme of Summer Lawn Collection 2020 with upbeat and unique traditional shades, GulAhmed has introduced a unique blend of timeless designs, deep-rooted tones and indigenous textures. Block prints were a rage back in time and are especially said to be a work of textile art by the Mughals though some say it existed way before them. A wood would be carved with thin and detailed designs that would be covered with color of choice to imprint on a piece of cloth.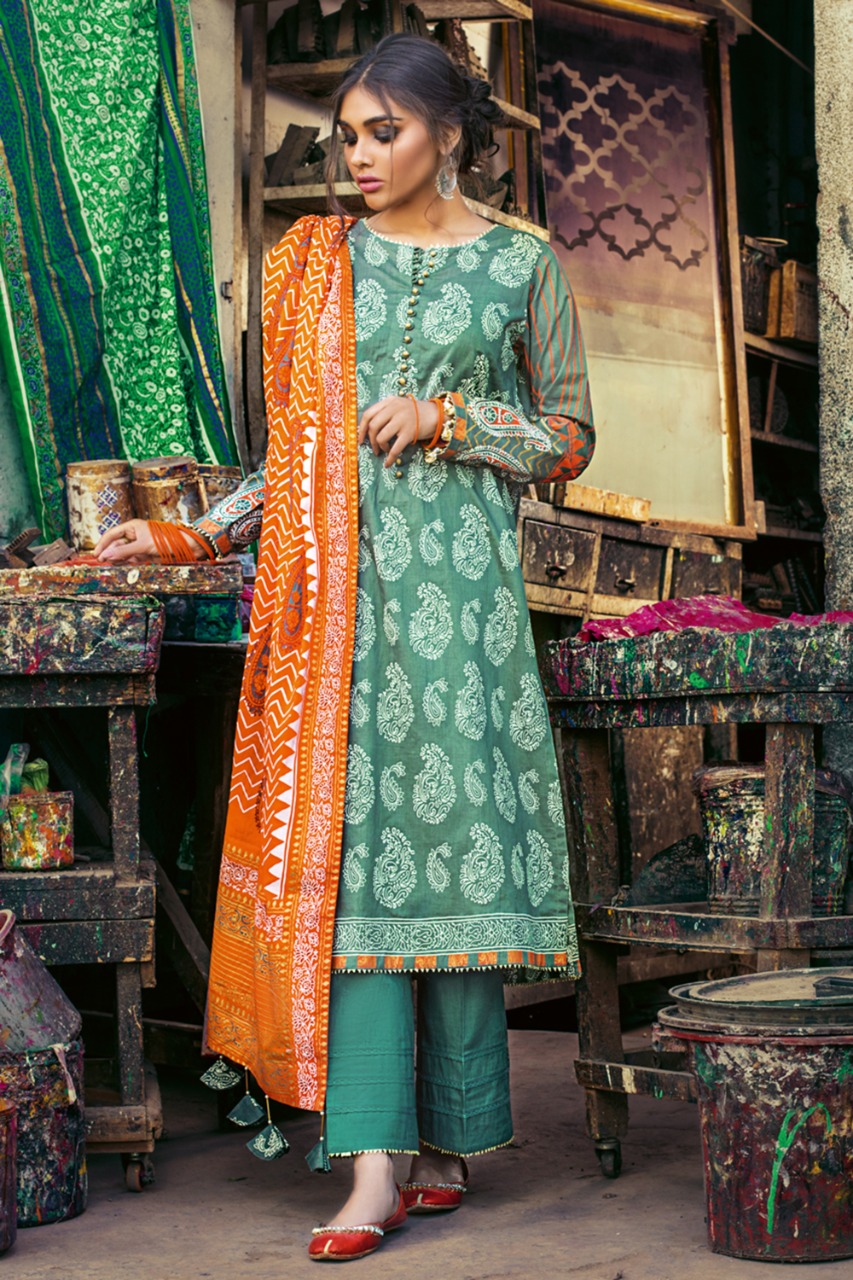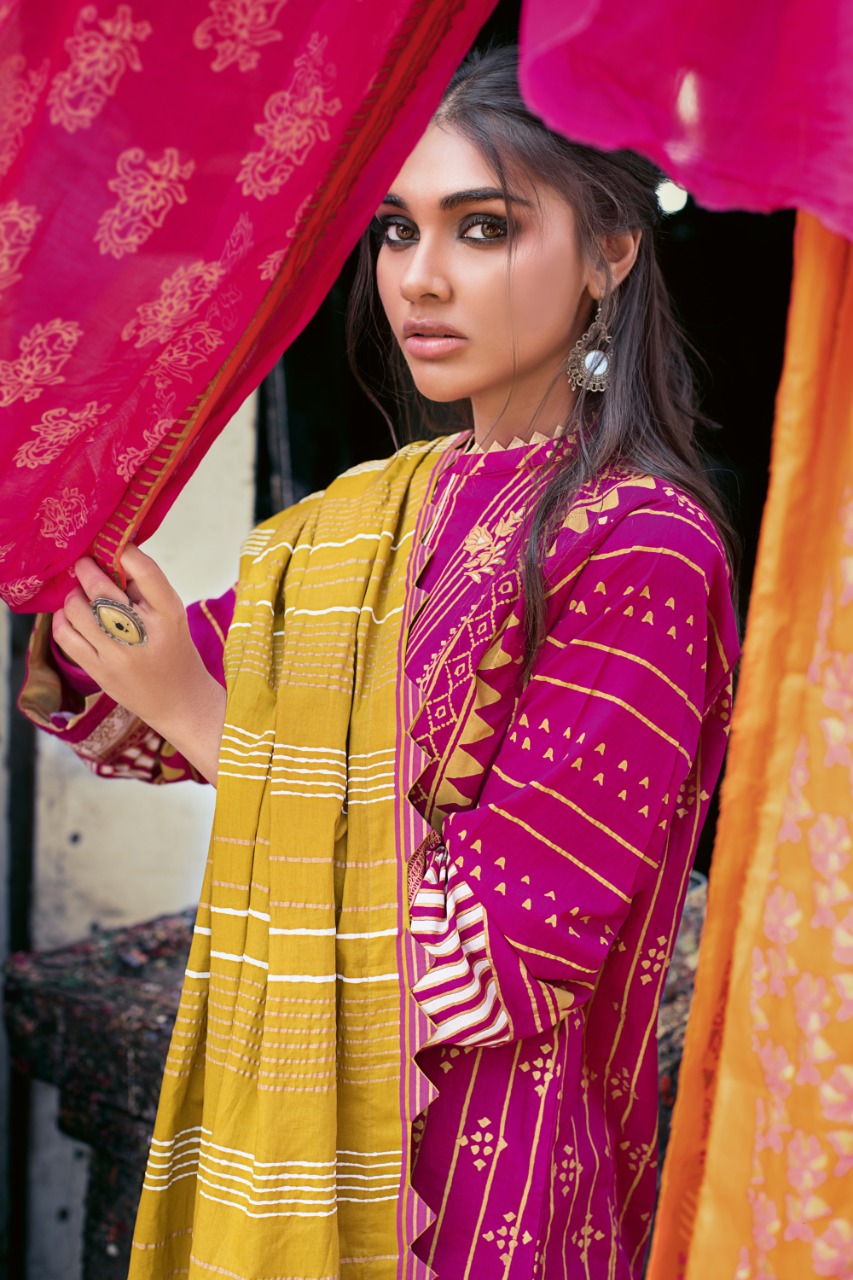 GulAhmed has brought back this style with a whole lot of modern twist. The block designs are contemporary to look at with a finish of gold and lacquer giving the fabric shine, while the colors on which the prints have been imprinted upon are vibrant and bold. As seen on these images, the prints are exciting to look at and can be styled in various ways for many events.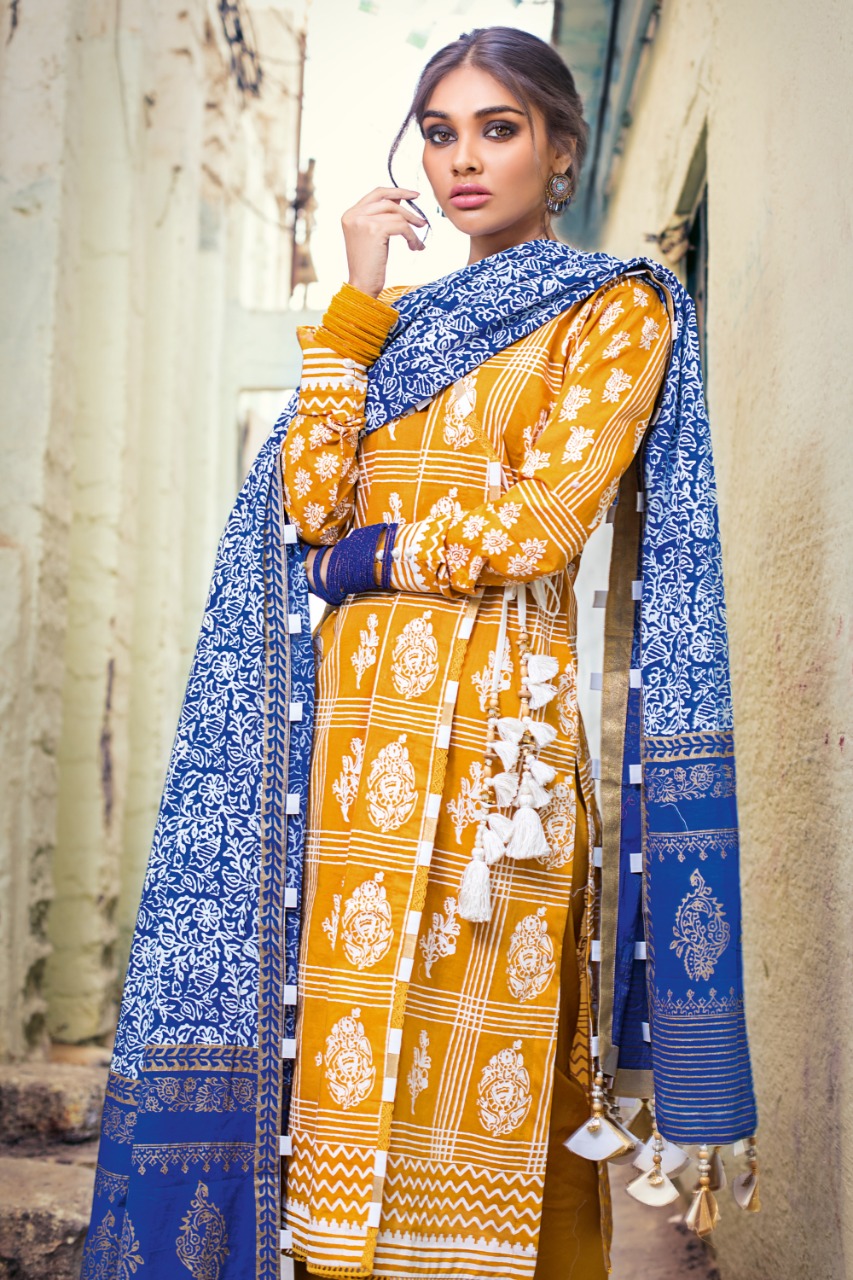 GulAhmed is for sure winning the game this lawn season by bringing back the old fashion with a whole lot of modernity to it. You should definitely make a visit to the nearest Gul Ahmed store and check out the GulAhmed Summer Lawn 2020 Collection.