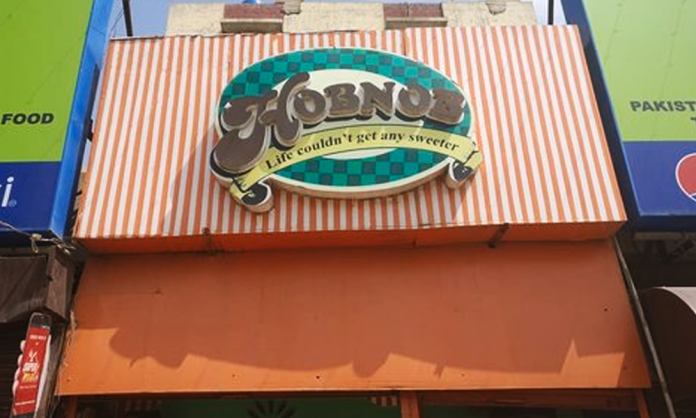 Hobnob is a household name in Karachi. A bakery that we grew up to, during birthday celebrations, after school for a quick treat, or tea-time snacks at home.
Established in 1998, Hobnob revolutionized the bakery concept in Pakistan by bringing innovative products that were not readily available in the market and winning the hearts of Karachites.
Over the next twenty years, the company expanded to become Karachi's largest bakery chain with 20 outlets that covered most neighborhoods of the city
However, during this time the company faced stiff competition from other entrants and was finding it difficult to stay relevant to the changing needs of the consumer.
Revamping the Bakery Industry in Pakistan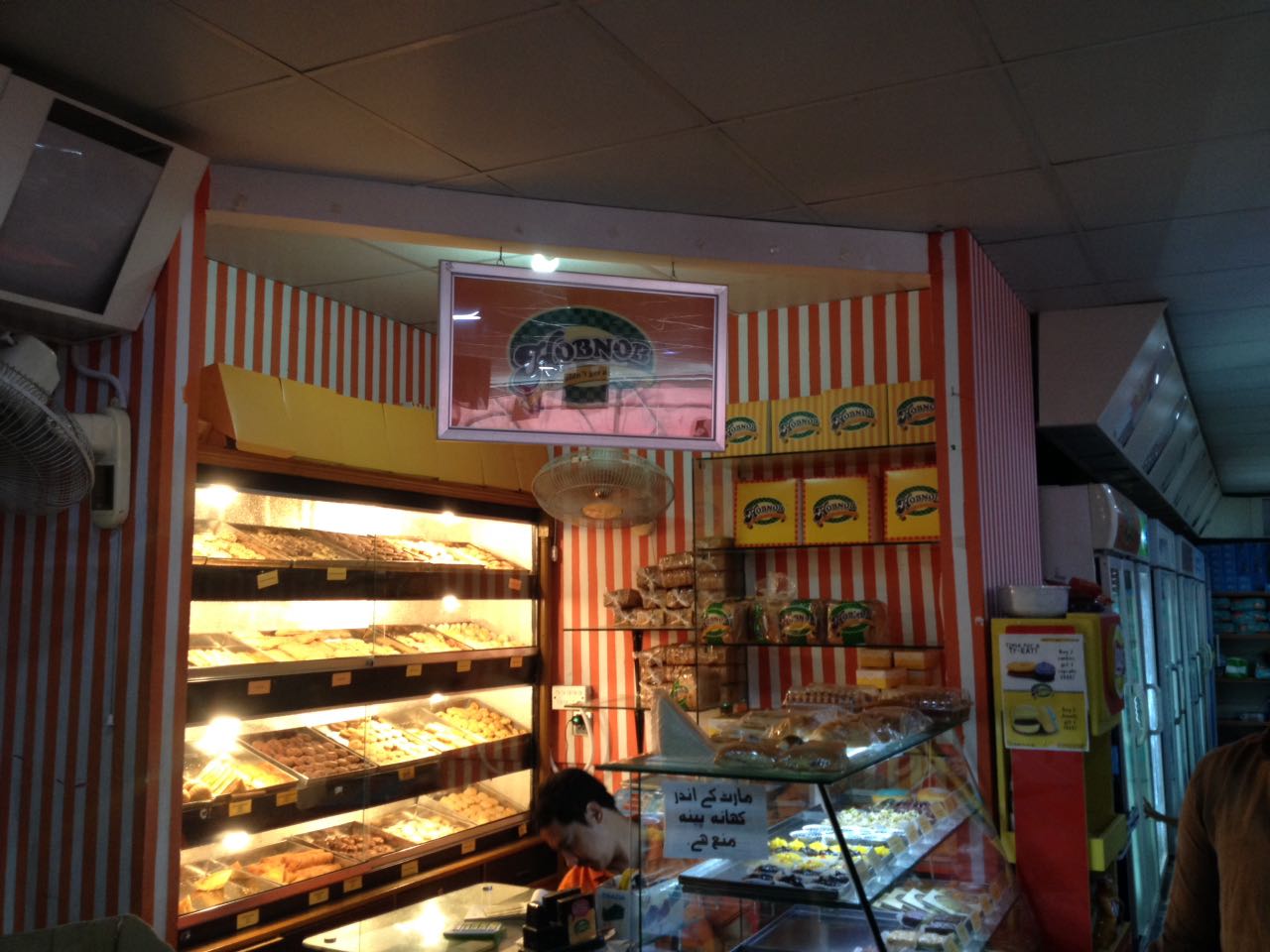 Two years ago, there was a change in management at Hobnob Bakery. After seeing a new look at Karachi Eat, and following them on social media, Brandsynario decided to take a look at the new Hobnob to see what all has changed and whether the revamped Hobnob lives up to the hype.
Fresh Look, Hot Interior
Upon entering the bakery, the most noticeable change was its new interiors. The retro logo has been phased out with a modern and fresh logo design of 'Hobnob', surrounded by sketches of various bakery products placed onto a dark green background.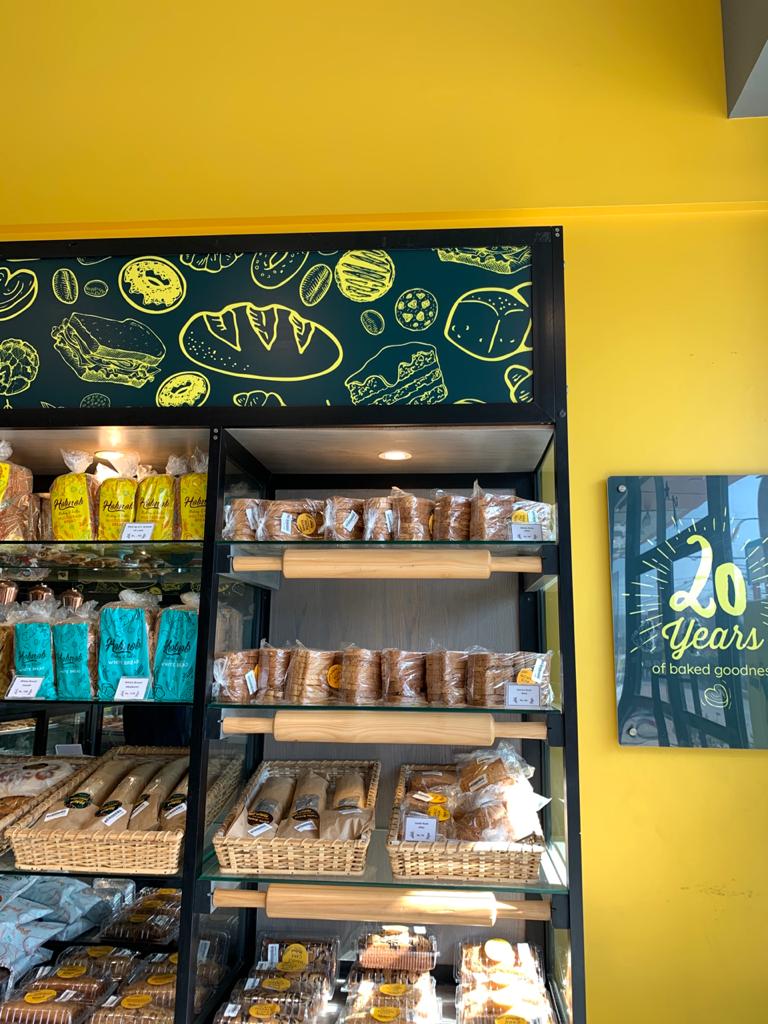 Copper lights hang from wooden rafters that run the length of the ceiling and new product displays illuminate their latest additions. The overall look and feel were fun and comparable to any bakery one might visit abroad. Quite a significant change from the old look.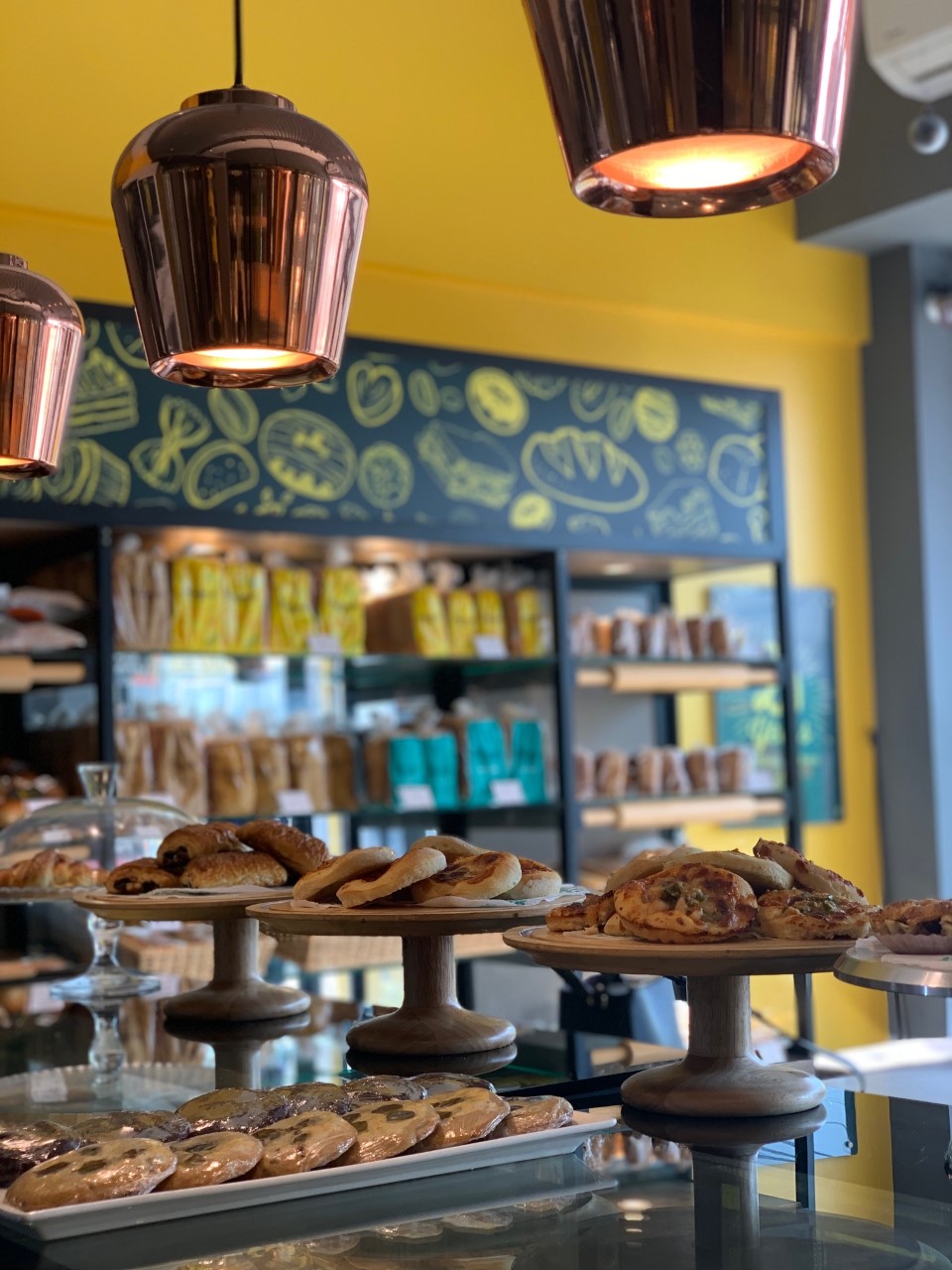 The Goodies and Delights
The bakery had a wonderful smell of freshly baked biscuits and upon inquiring, the salesman explained that most Hobnob outlets have an oven in the store, so that products can be baked fresh throughout the day.
There was an open kitchen behind the bakery counter where staff was pulling out freshly baked Chicken Patties and Brownies. We immediately pounced on the Nutella Brownies, which were fudgy, soft from the center and had a crunchy layer of Nutella and oats on the top. Super yummy!
We were surprised to see the new range of products that Hobnob had on offer. The displays were full of Cupcakes, Eclairs, Tarts, Brownies, Doughnuts, Mini-cakes, Biscuits, and Patties. On top of the display were freshly baked Butter Croissants, Chocolate Croissants, and Savory Turnovers. There was also a 'Grab and Go' section that had Sandwiches, Bowls, and drinks for those looking to grab a quick meal.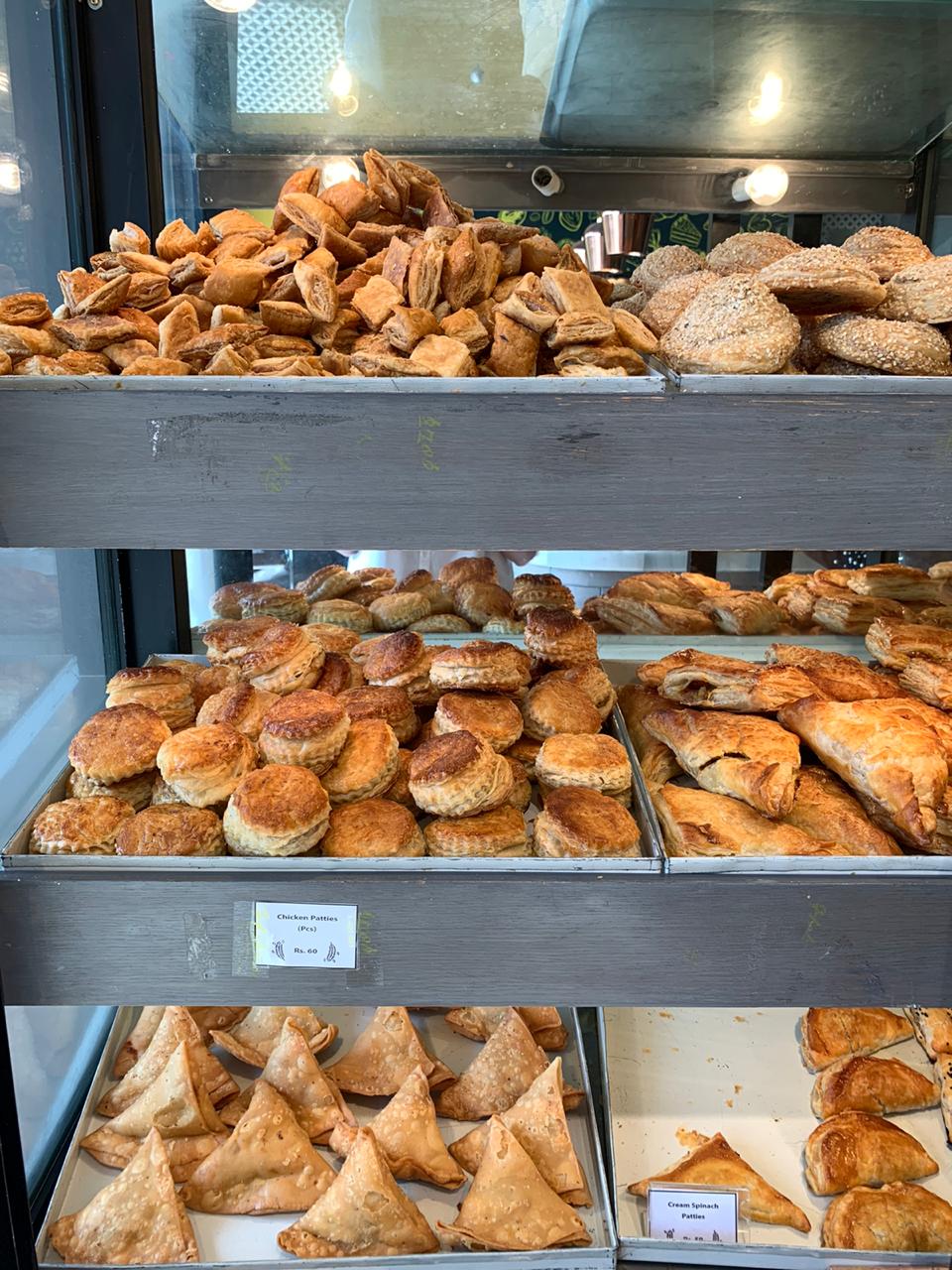 Just when we thought we were done, we came upon Hobnob's signature products, the cakes! The classic fudge cake we all remember was still sitting pretty in the cake display, but it was nestled amongst a slew of new and innovative cakes.
The rainbow cake, Pina Colada three milk cake, and Hot Chocolate Cake all caught our eye but we finally opted for the Strawberry Frasier Cake made from fresh strawberries. We brought it back to the office and it was gobbled up in minutes.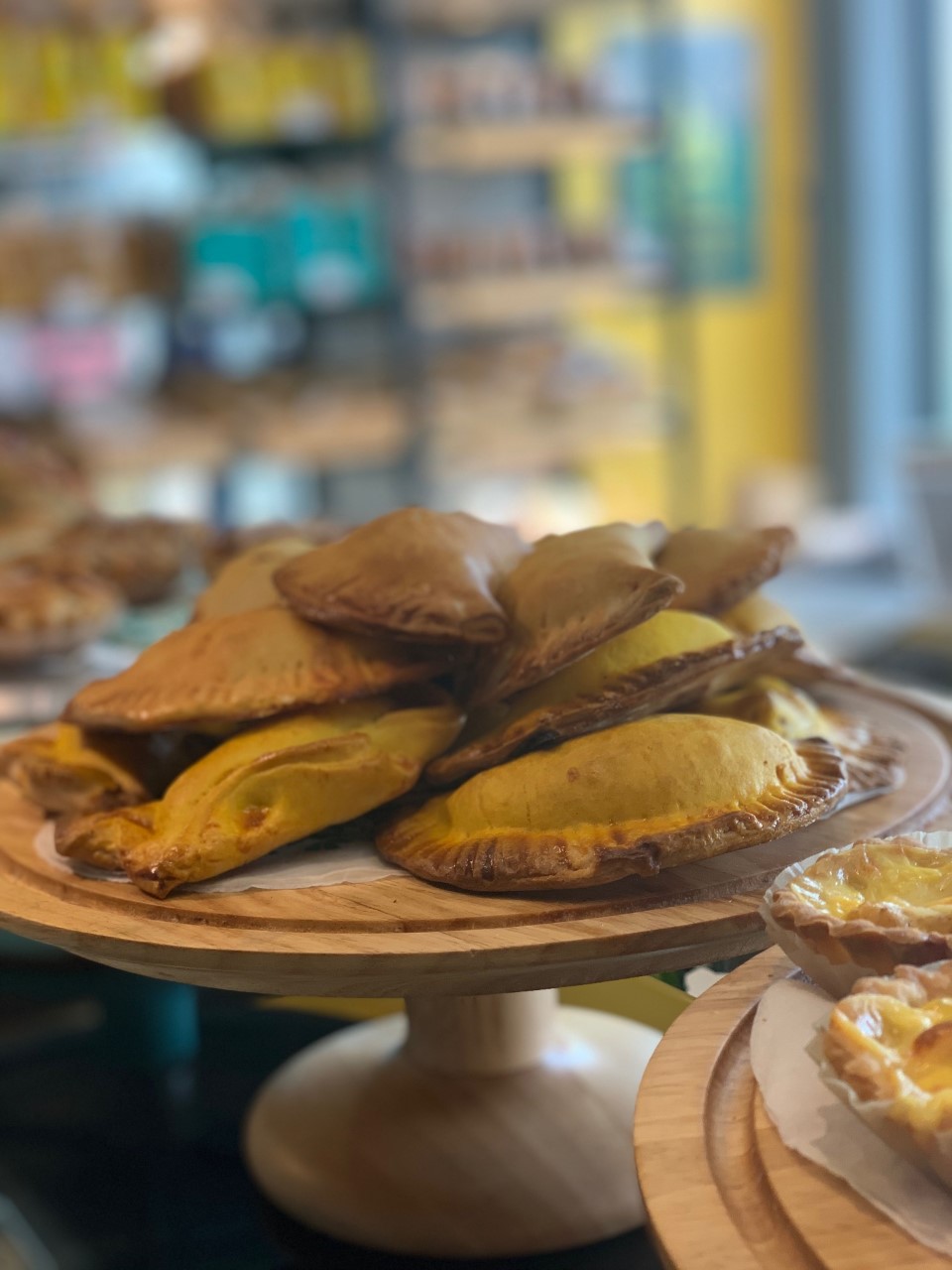 We didn't stop here though. We went to a couple more outlets to see whether the experience was similar. While the décor and vibe of the branches were similar, not all outlets are large enough to have a kitchen for in-store baking.
Based on our first experience we couldn't resist trying more products. While most products were good, the ones that really stood out were the malt cupcake, walnut tart, lava cake, and potato chips.
Final Verdict
The final verdict? The management change has worked wonders for Hobnob, transforming an old bakery into a modern, hip place to indulge in a variety of treats, whether it be for celebrations or casual snacking.
A must-visit!