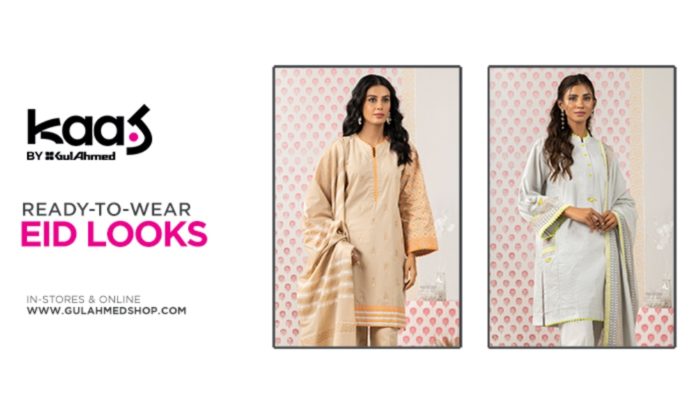 GulAhmed has launched their Kaaj Eid collection which has answered all our prayers. Everybody is looking for Eid outfits nowadays but they're also stressed over it. This is because finding the perfect Eid outfit is so hard and who can go out in this heat whilst fasting for clothes?
If you're in the same boat, know that everything is about to get solved with GulAhmed's Kaaj Eid collection which you can shop online! Here's your Eid shopping guide:
Stitched Suits
We're bringing to you a guide that has stitched suits, as well as kurtas because everybody's likes are different. Some seek full suits that pack a punch while others are more about the one-kurta-several-ways-to-wear-it life. Have a look at the different kinds of stitched suits you can adorn this Eid.
1. Going Traditional
The Kaaj Luxury 3-piece suit is a sight for sore eyes. It is bursting with colors and made in the perfect silhouette— a long fuss-free shirt with a gharara and dupatta. You have one look at the suit and you know it's going to be something people will always remember.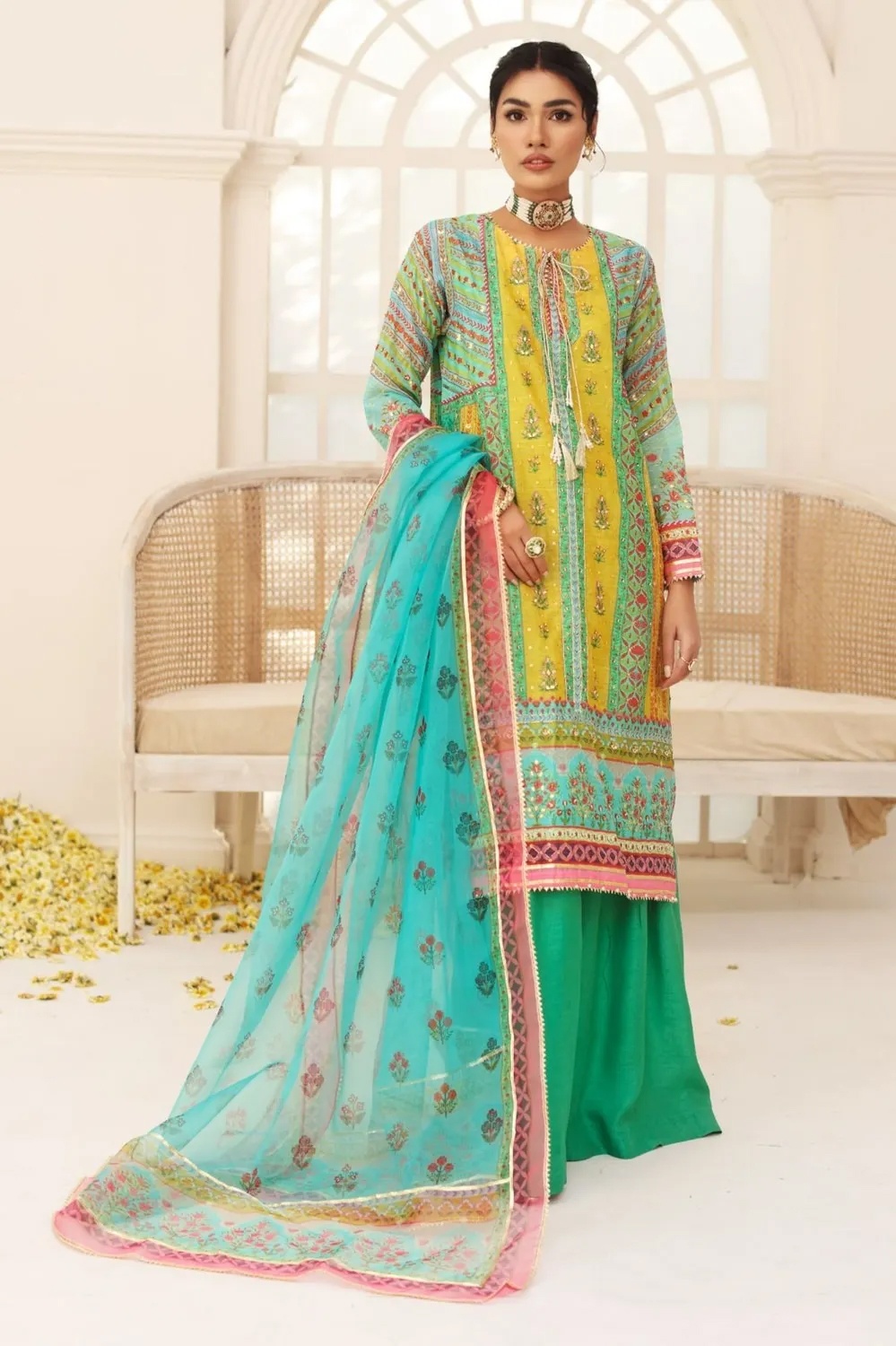 2. Bridgerton But Desi
If you want to step it up this Eid with an outfit that is equal parts luxurious and modern then look no further. This white luxury 2-piece outfit is something out of a modern fashion catalog and is also perfect for those Eid dinners.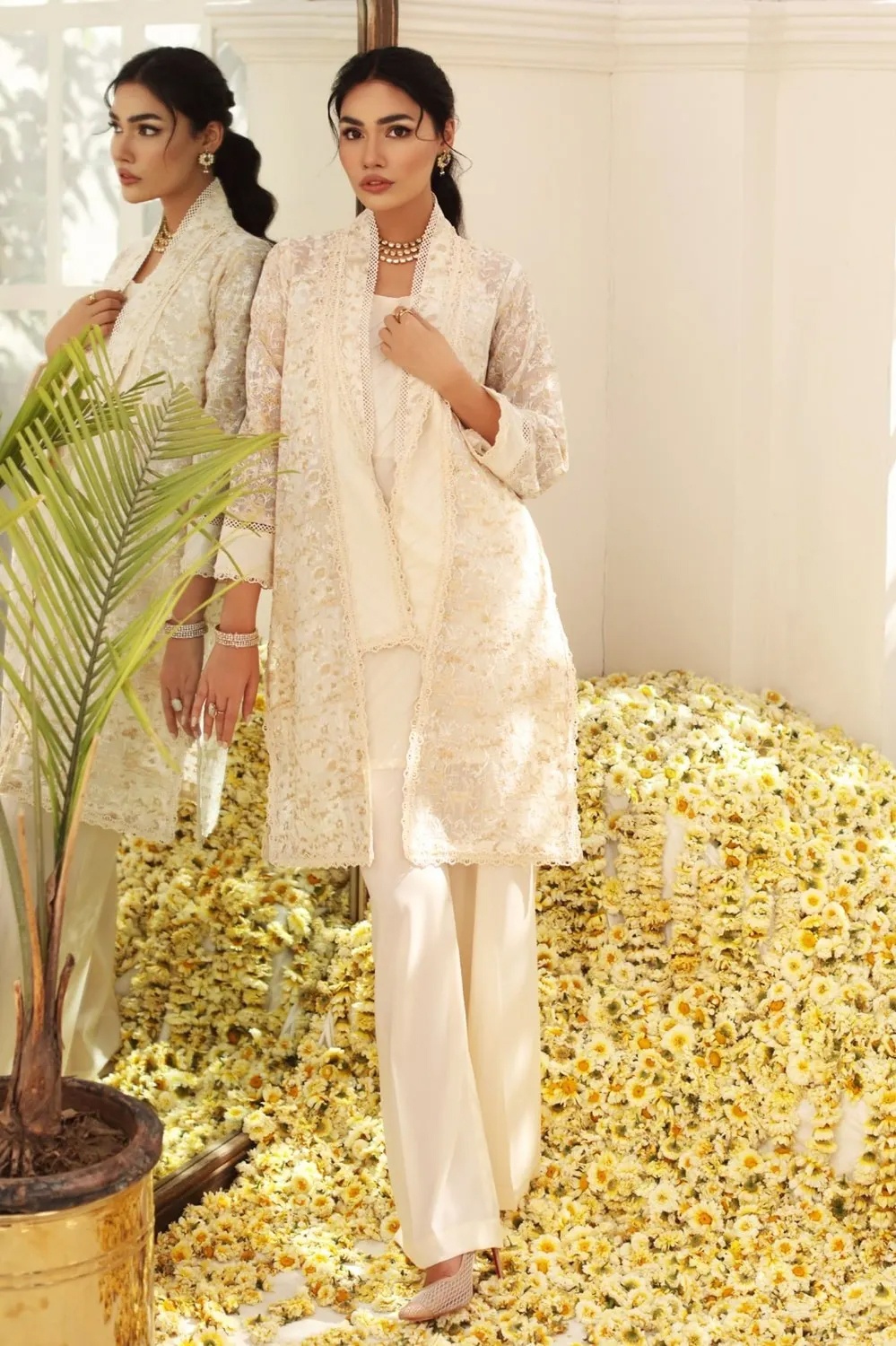 3. The Minimal Life
If, however, you're not into luxurious and statement looks and just want something fuss-free for your Eid this year, behold this saree. The Kaaj eid collection has two stitched sarees that can be yours and this color is an ideal shade. Pair it with a plain lawn blouse and you have a timeless outfit on your hands.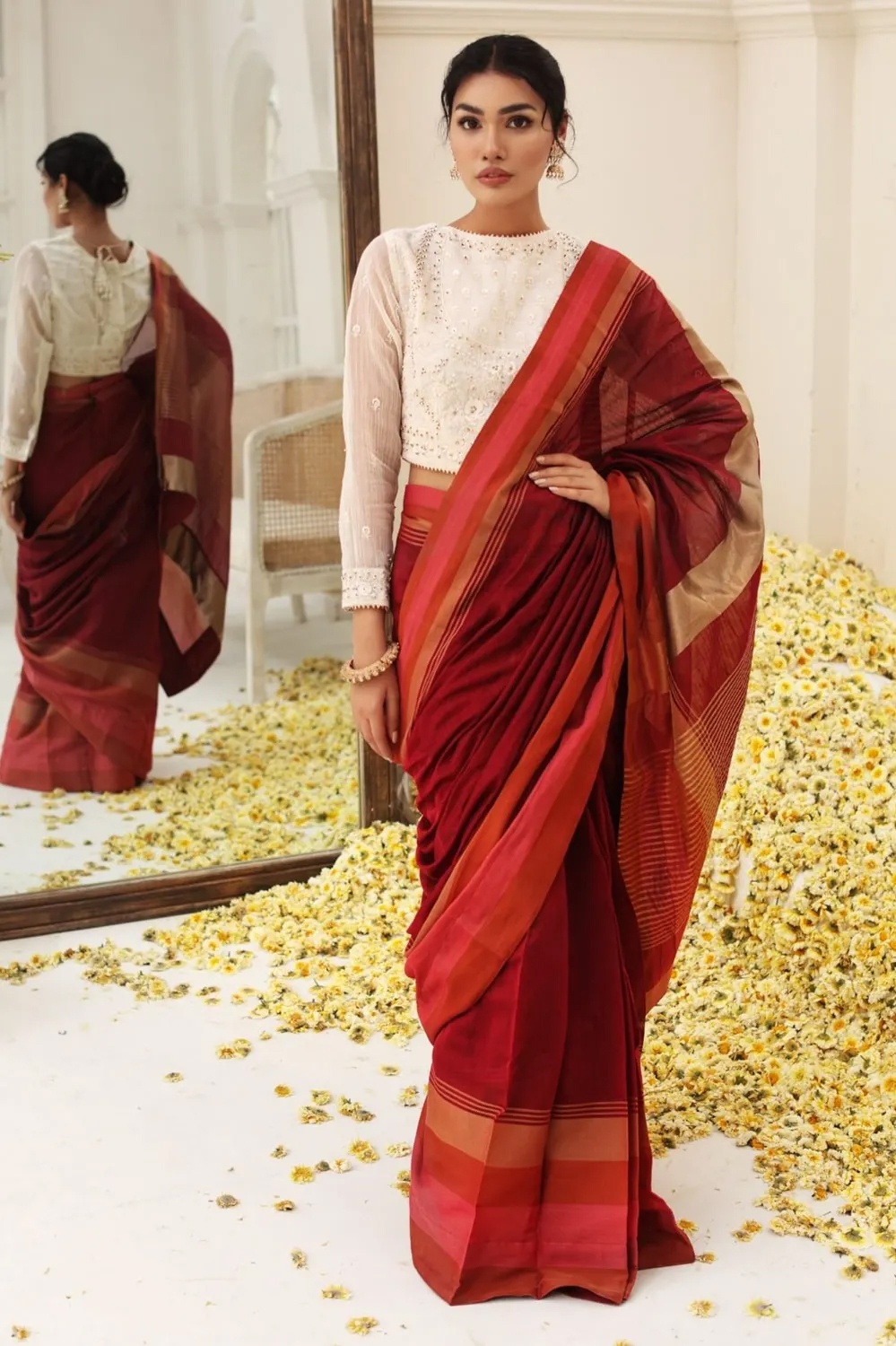 The Kurta Collection
Kurtas are also a great option for Eid and the Kaaj Eid collection has some incredible ones for your Eid looks. Getting a kurta is the ultimate easy pass for Eids because you can always pair them with different pants or dupatta to make a new look.
1. The Traditional Look
This maroon needlecraft kurta is the ideal traditional kurta that people will keep asking you about! The embroidery, the color and the length are simply perfect. You could pair it with a gharara, cigarette pants or even culottes for an easy breezy summer look.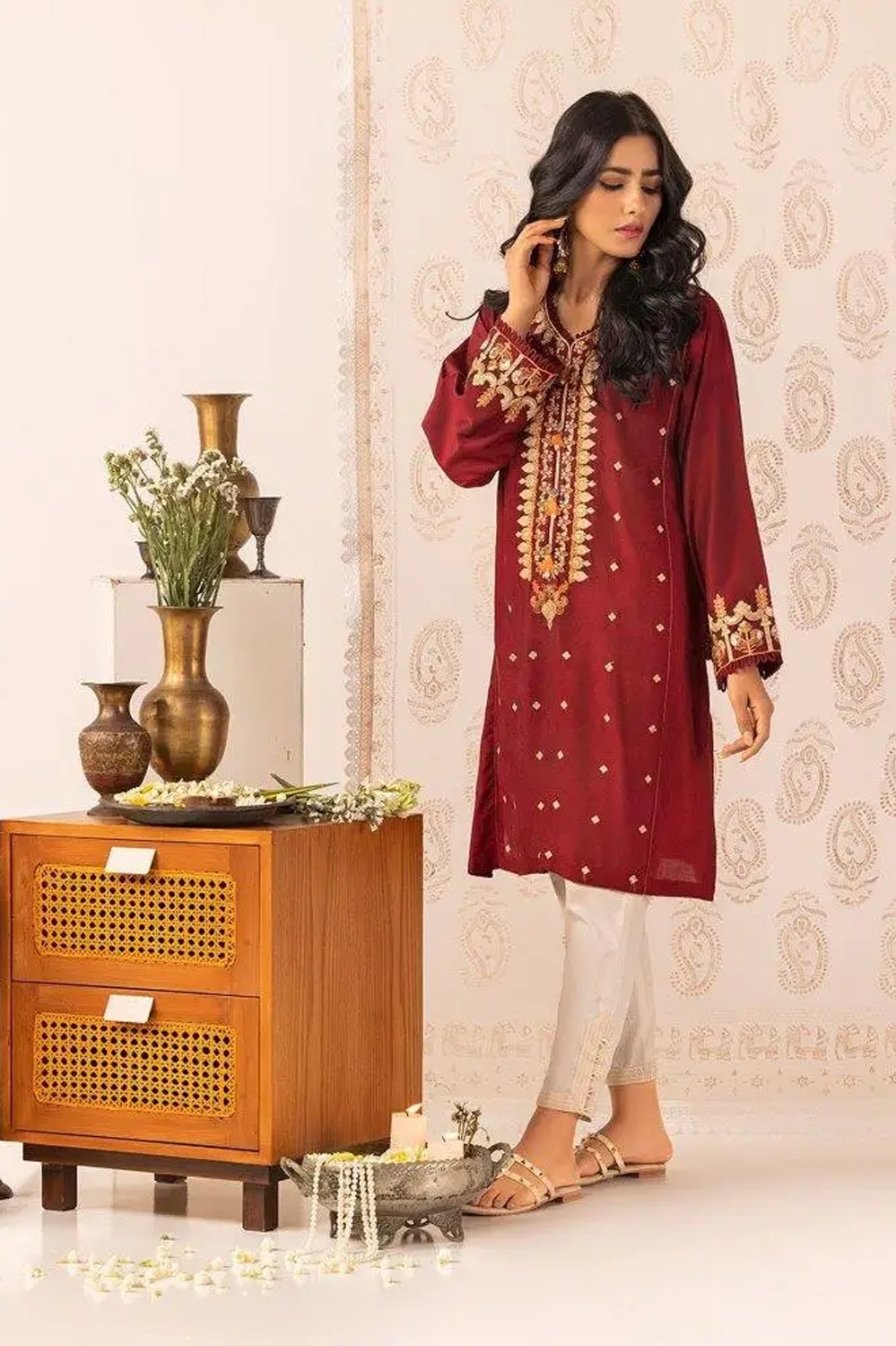 2. The Modern Kurta Look
If you're looking to elevate the Eid look to something more modern this time around, this is our pick. The neckline is beautiful and unique and the colour is festive and fun. Could there be something more fun for Eid? We don't think so!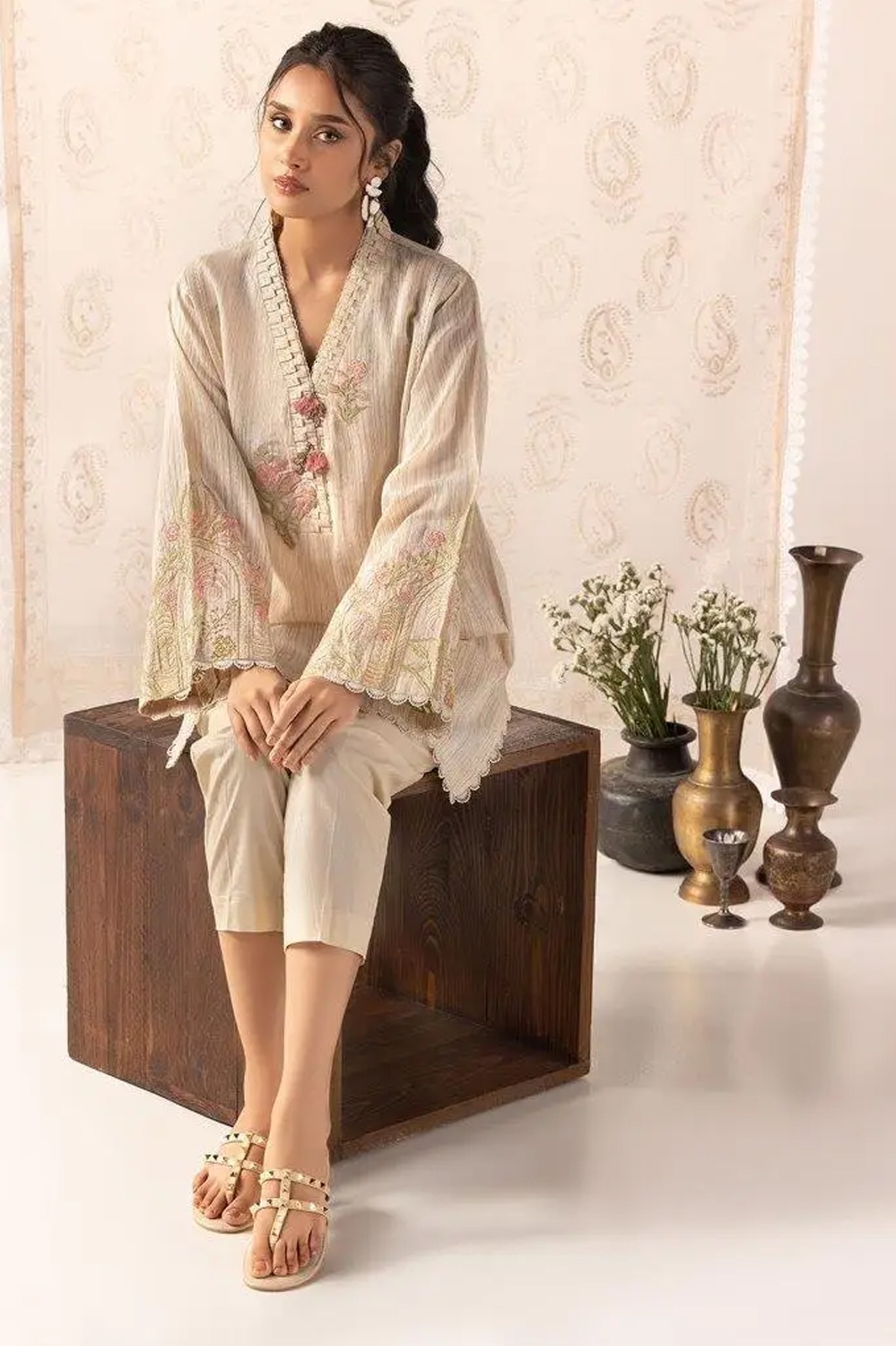 3. The Minimal Look
If you're into a minimal look with a kurta then opt for this loom yarn kurta. This rust colored top will work with a black and an off-white lower and will be the perfect effortless look. The fabric does the talking and it doesn't need much more from you!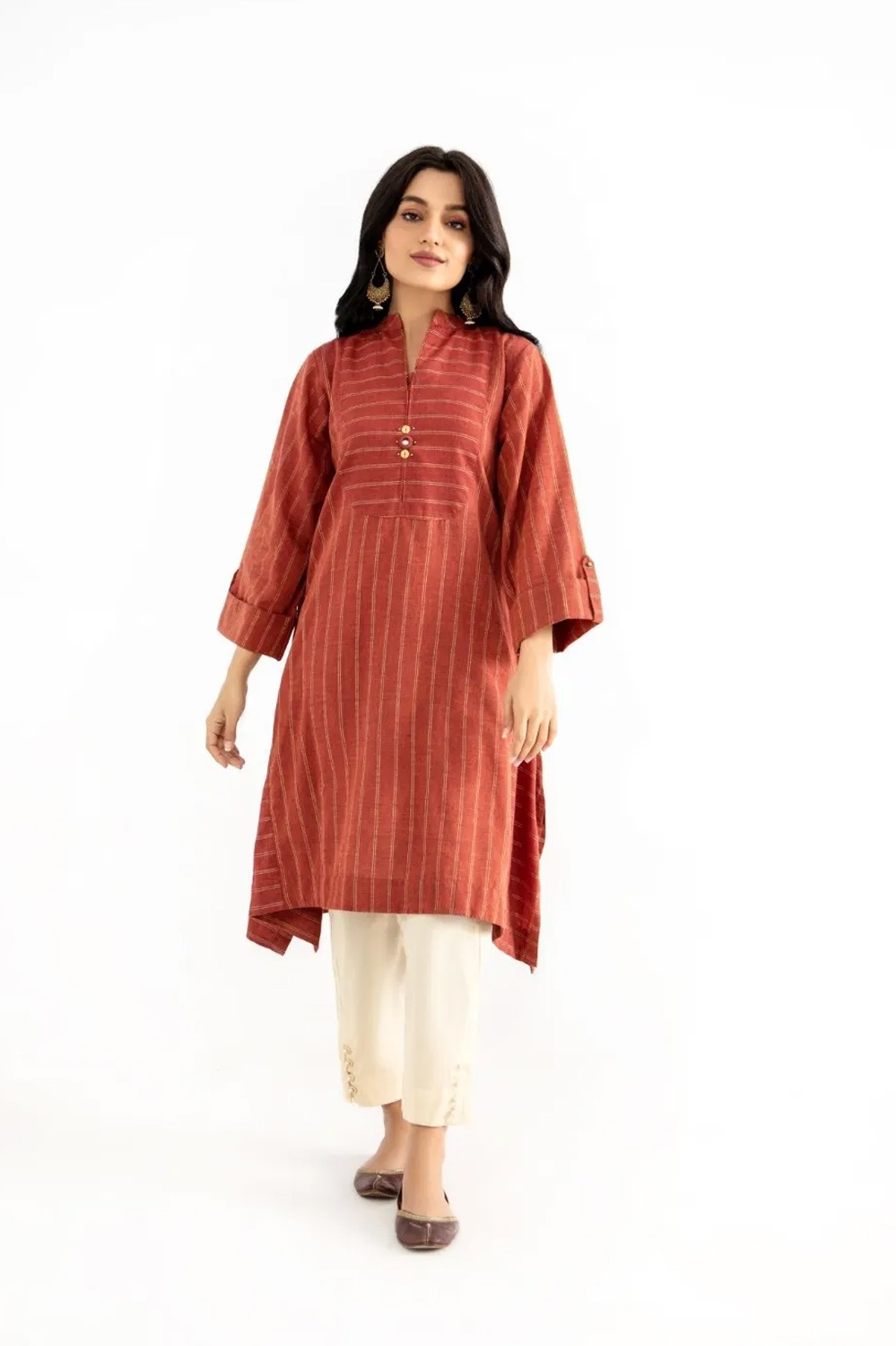 Ready to shop only for these beautiful outfits? Which one did you like the best? Looking to buy one?
Stay tuned to Brandsynario for the latest news and updates.