Renault has just announced its latest addition to its electric vehicle lineup – the fully electric Renault 5 supermini. This car promises to be one of the most exciting new electric vehicles to hit the market in 2023, offering a range of cutting-edge features and technologies that are sure to impress drivers.
Here are some key features that make the Renault 5 EV such an exciting prospect
Here's our first glimpse of the reborn #Renault 5. The electric supermini will be launched as part of the brand's bold #Renaulution reinvention plan. More details to follow… pic.twitter.com/zNh7FJJncl

— Autocar (@autocar) January 14, 2021
Performance and range 
One of the most impressive aspects of the Renault 5 EV is its performance. This car is designed to offer best-in-class acceleration, with a 0-60 mph time of just 6.5 seconds. This means that the Renault 5 EV is both quick off the line and responsive at higher speeds, making it a joy to drive. The car is also designed to offer exceptional handling, with precise steering and a smooth ride that make it a pleasure to navigate through tight city streets and winding country roads alike.
Another key feature of the Renault 5 EV is its range. The car is powered by a 52 kWh battery, which is capable of delivering up to 225 miles of range on a single charge. This makes it an ideal choice for drivers who want a practical, everyday vehicle that can be used for commuting, running errands, and taking weekend trips without worrying about running out of power. The car is also designed to be easy to charge, with support for both DC fast charging and standard AC charging.
Top of the line features 
In addition to its performance and range, the Renault 5 EV is also packed with features that make it a true standout in its class. For example, the car is equipped with a range of advanced safety technologies, including lane departure warning, automatic emergency braking, and adaptive cruise control. These features work together to keep drivers and passengers safe on the road, even in challenging driving conditions.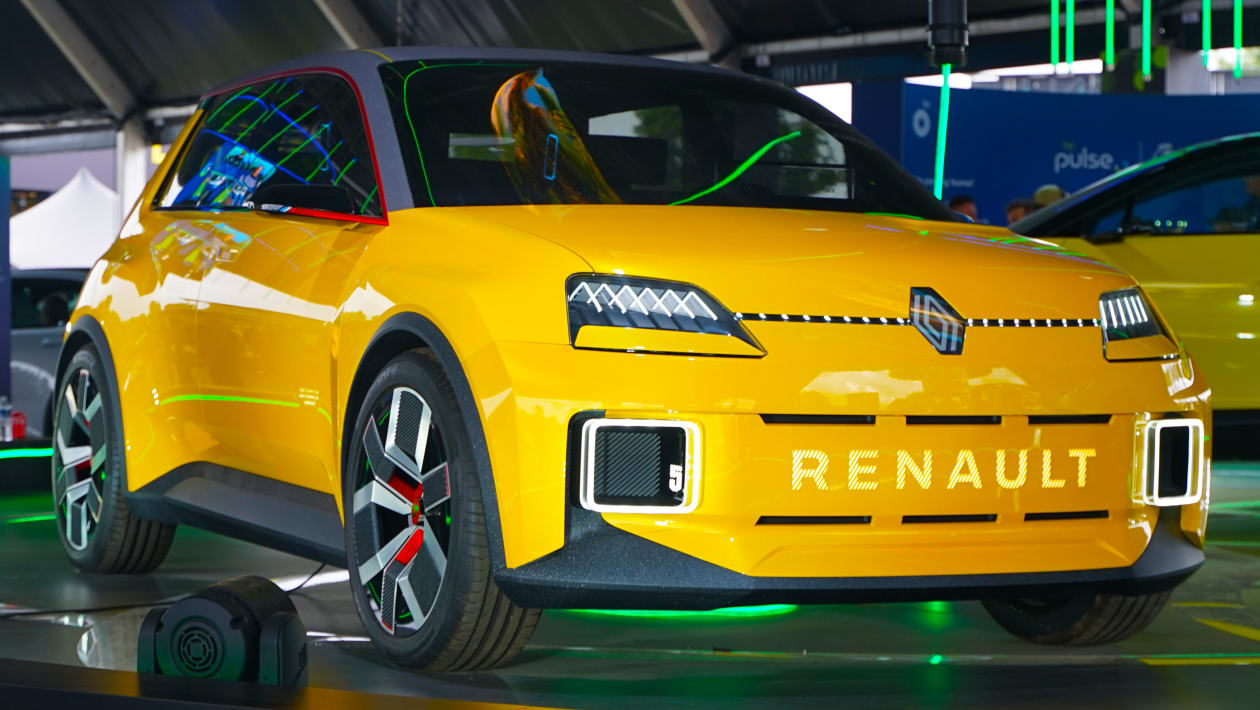 The car also features a range of cutting-edge infotainment and connectivity features, including a large touchscreen display, Apple CarPlay and Android Auto compatibility, and a premium sound system. These features make it easy for drivers to stay connected and entertained while on the road, and they also help to ensure that the car is future-proofed for years to come.
Focusing on sustainability 
Lastly, it's worth noting that the Renault 5 EV is also designed with sustainability in mind. As a fully electric vehicle, it produces zero emissions, which means that it's an ideal choice for drivers who want to reduce their carbon footprint and help protect the environment. Additionally, the car is designed to be as energy-efficient as possible, with features such as regenerative braking and an energy-saving mode that help to maximize its range and reduce its overall energy consumption.
The fully electric Renault 5 supermini has so much to offer drivers in 2023 and beyond. With its best-in-class performance and handling, exceptional range, advanced safety and connectivity features, and sustainable design, this car is sure to be a top choice for drivers who want a practical, efficient, and fun-to-drive electric vehicle. Whether you're commuting to work, running errands around town, or taking a weekend road trip, the Renault 5 EV is the perfect companion for all your adventures on the road.
Stay tuned to Brandsynario for the latest news and updates.