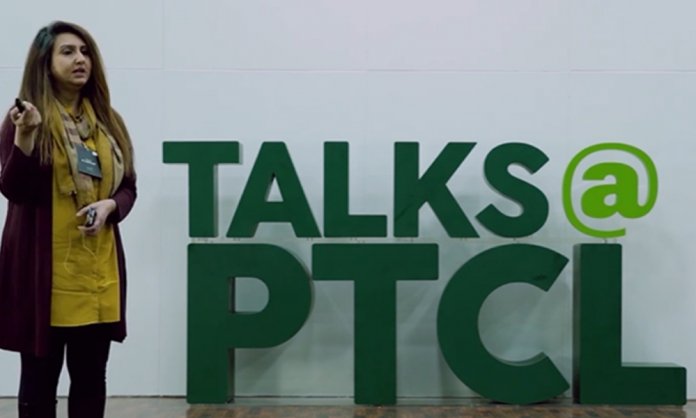 The world is now changing with the rapid influx of information, new trends in communication and the ability to connect anytime and from anywhere. The availability of information is no longer restricted to schools or universities. With the advent of the digital era, we see the opportunity to learn just by having a mobile and a network.
Companies are investing in engaging with the youth by creating relevant content that can connect them with the brand. PTCL is one such company that has recently started a series of talks 'Talks@PTCL' that is shared on their digital platforms to engage, inspire and educate the youth.
During the Talks@PTCL 2nd session, it was interesting to learn about education in the age of the 4th Industrial Revolution by Dr. Farrah Arif, a Ph.D. from the University of Cambridge. She is the founder and CEO of EDTechWorx, as well as an EDUTECH commonwealth scholar and a visionary techpreneur.
https://www.youtube.com/watch?v=P8afcPjYlyo&feature=youtu.be
Dr. Farrah started off her session with one line that would go on to define her entire talk: "We are in the age of innovation, not replication". She expressed the need for today's education system to be transformed and evolved in order to cater to the ever-changing world; she used quotes from motivational leaders such as Jack Ma and Peter Diamandis to back her thought process.
Her opinion about the current status of education is that the focus is more on the consumption of knowledge. In reality, education needs to be about exploration and creating new pathways. She further explained that one should focus on oneself and prioritize tasks for better execution in a leadership role rather than being told what to do. This is significant in today's age, where AI and technology are heavily relied upon to streamline and execute complex tasks instead of humans.
While talking to the audience, she outlined three ways our classrooms can prepare us for the 4th Industrial Revolution. The first being 'empathy', which according to Farrah, is about being aware of one's environment. For this, classrooms need to be driven by real-life examples rather than theories taught from books. One way to introduce empathy into the classroom is through case studies, by going out and talking to people in the industry, observing their problems and trying to find solutions for them. This will give the right exposure to the students in real-life situations and will also make them aware of the environment around them.
Secondly, we need 'collaboration' in our classrooms to prepare for the 4th Industrial Revolution. While it is key to observe, think and innovate, it is equally important that all of this is achieved in collaboration with other people. She talked about how 'Moodle', an open-source learning management system that is currently used in local educational systems and has helped bridge the gap between learning and technology. However, this has a disadvantage due to lacking connection and collaboration part.
She further talked about 'EDUCAUSE', a community of technology, academic, industry, and campus leaders that are advancing towards higher education through the use of Information Technology in a more collaborative way. The difference is clear that Moodle concentrates on individual learning, while EDUCAUSE focuses on collaboration that is also supported in universities such as the University of Washington, who prefer to use tools that believe in collaboration. Dr. Farrah also recommends using design thinking in classrooms to encourage collaboration. Design thinking is the movement from divergence to convergence, bringing different people with unique ideas together.
Finally, she talked about 'innovation' in order to prepare for the 4th Industrial Revolution. Innovation is no longer a suggestion rather it is a requirement by the industry. It is quite evident that the industry experts have a perception that youth lack the leadership qualities, which are necessary to excel and grow in today's fast-paced world. The current education system is working on an obsolete and irrelevant model, which is reflected in Pakistan's ranking in the competitiveness index (110/141) and our competitiveness has been eroded by people that are not skilled in relevant fields to compete in the industry. Dr. Farrah recommends using industry projects by giving real-time problems to the students and solve them in a collaborative manner.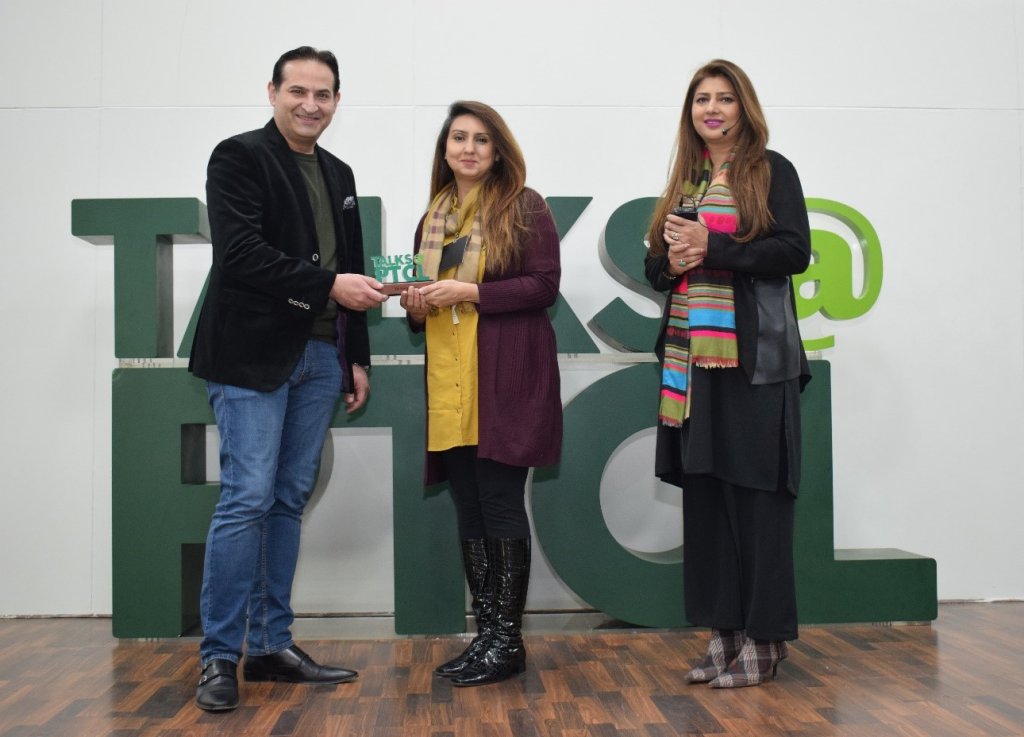 Ending on an interesting note, she said that people in smaller cities are more innovative; therefore, it is important to bring them into the mainstream. Gladly, PTCL is aware of this fact and is providing a learning opportunity to our youth by providing a digital platform for learning through Talks@PTCL.