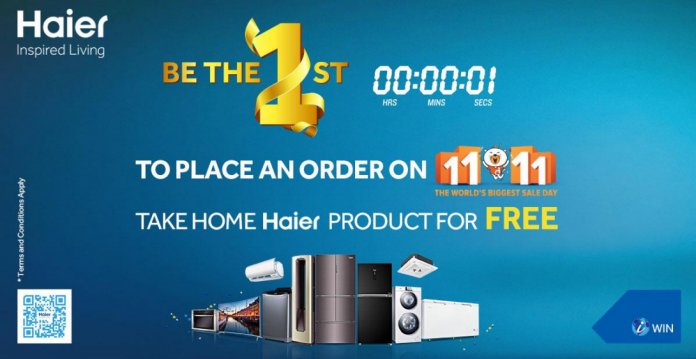 105 views
The big news was announced on the Gala Night of one lucky winner buying a Haier
appliance and then getting it delivered to his/her home for FREE if they are the first one
to order a Haier product on Daraz!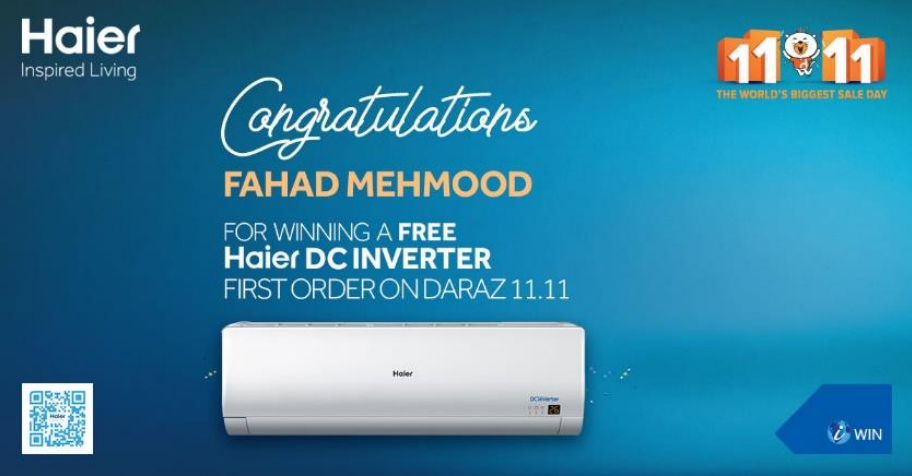 Fahad Mehmood of Karachi won a Free Haier DC Inverter Air Conditioner because he was the first one to order a Haier DC Inverter Air Conditioner at 00:00:01 PST. The lucky winner got the chance to win it for free by being the first one to order a Haier appliance on Daraz 11.11 sale saga.
Everyone was racing to get their hands on Haier's amazing deals but the icing on the cake was Haier's exciting announcement that whoever orders a Haier appliance will get to take it home for free.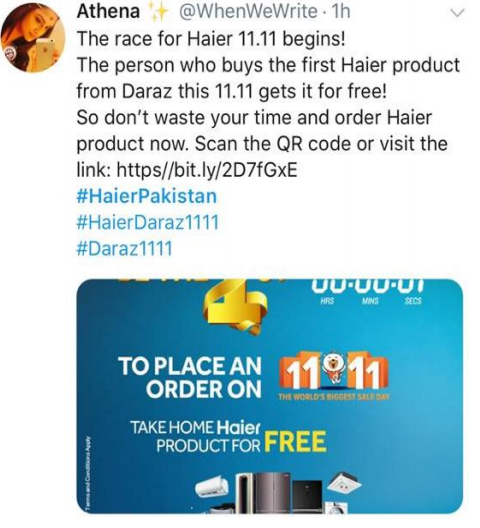 No other brand up till date has had such an exciting offer for a while now. The news broke out and people were all hyped up for the big event. It became a trending topic all over the internet,
Every social media site had been taken over by the fever of who is going to be the lucky winner. As soon as the clock struck midnight and 11.11 sale began, the very first order was placed at 00:00:01 seconds which is a remarkable achievement for any brand and represents the popularity of Haier as a brand of home appliances.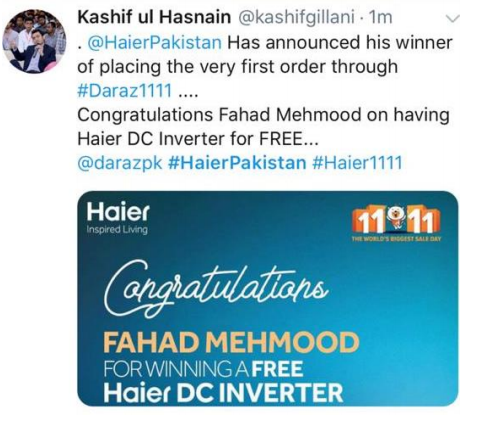 The brand brought together the best deals with Daraz this 11.11. Daraz, the biggest online shopping portal decided to introduce 11.11 to Pakistan. With each passing day, the enthusiasm around the day was climbing and reaching its peak. Haier collaboration with Daraz, the leading e-commerce platform in Pakistan to bring the biggest sale of its time on November 11 was met with public praise and enthusiasm. Last year, the global worldwide sale was $25.3 Billion on 11.11.
The home appliance brand is the leading innovative electronic brand in Pakistani Industry. Haier's product range comprises of all the leading innovative technologies that a person can dream of. With smart touch, now you can easily operate your refrigerator with ease. Moreover, Haier cares about its consumer and has provided them with the solution for the biggest concern of a Pakistani citizen. One Touch Solution provided by Haier's Washing Machine has made doing laundry so easy and smooth. With Lint Filter and Pillow Drum, your clothes remain new and undamaged.
There's more! Haier has made cooking easy for its consumers by introducing its built-in ovens. Providing you with electronic controls that guarantee maximum precision in temperature setting. When it comes to entertainment, LED TV has made screen mirroring easy for its consumers. Feeling excited? You should, because now you can get all these leading innovative appliances in Pakistan.
That first click at 00:00:01 PST on 11th November to place an order for Haier DC Inverter Air Conditioner will always be a memory Fahad Mehmood from Karachi won't be able to forget for the coming years ahead!