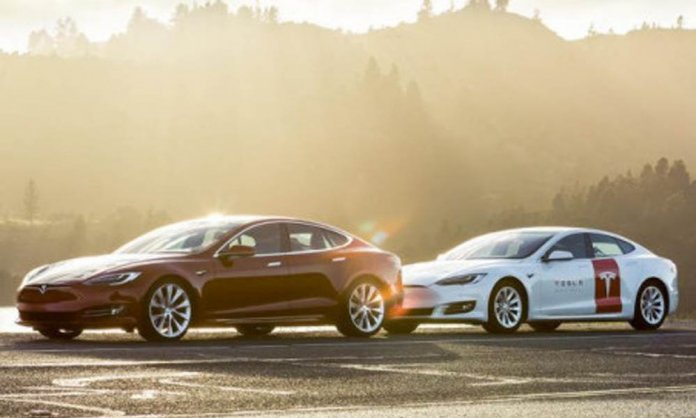 Tesla has been busy transforming 21 Model S EVs in the UK into mobile servicing vehicles, which are then being located at Tesla service centers around the country. The same thing has been happening in all markets where Tesla operates, so the international fleet now numbers somewhere in the region of 350 of these vehicles.
If someone is unfortunate enough to have their car break down on them while they're on the road the obvious thing to do is to call out whichever one of the big mobile repair companies they're subscribed to. That's all well and good if it's a vehicle with a gas, diesel or even hybrid powertrain, but it shouldn't be taken for granted that whoever turns up is trained or equipped to fix a Tesla. It's therefore going to be of at least a little comfort to anyone considering buying a Tesla who might be a little concerned about reliability and getting help should the worst happen that the company is addressing the issue.
Asian Investors Shift Cautiously, Autos Hit by US Tariff Threat
A lot of the cars being used for this purpose are former loan cars, which, once converted are wrapped with Tesla branding on the sides, to leave nobody in any doubt about what these cars are.
The conversion sees the rear bench and the two smaller seats in the trunk removed and replaced with a comprehensive suite of tools accommodated in a removable rack of sliding trays. There are also a number of built-in pieces of equipment such as a compressor and a charger for power tools, but in true Tesla style there's also the absolutely essential inclusion of a coffee machine.
There's additional tool storage located in the front where the carpet has been removed and the floor reinforced to accommodate heavier items, and what goes into a Tesla mobile service car was decided by company managers consulting with technicians.
Unfortunately for drivers, a subscription to a recovery service will still be required as the timescale for callouts of Tesla mobile service vehicles is within 72 hours. On the plus side though, drivers don't have to be present when the technician arrives as the cars can be opened remotely by the owner using the Tesla smartphone app.
At the moment the mobile units can only fix relatively simple faults, but managers and technicians are already working on how to equip the cars to handle more extensive repairs in the future.