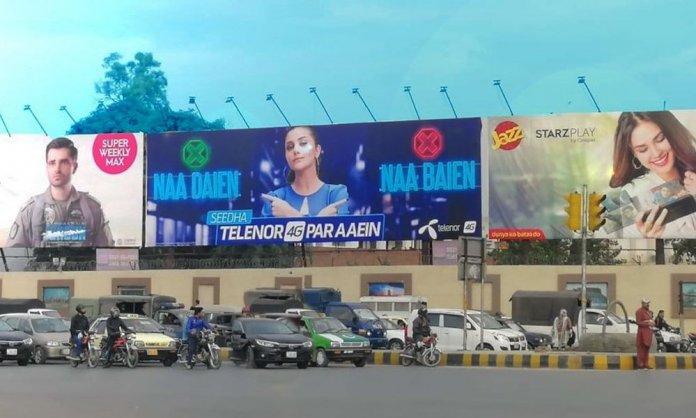 The competition between telecom companies has always been quite intense. This results in each brand vying for the most attention leading to a healthy competition in the form of  new campaign ideas which break the internet and win hearts on social media!
One such telecom brand which has managed to outshine its rivals with their out-of-the-box customer services and well planned adverts is Telenor. The brand brought to light their creativity through their A-game with its latest billboard stunt.
Located at the central junction in Rawalpindi, Telenor Pakistan cheekily outsmarted its competitors Zong and Jazz in the race to become Pakistan's preferred 4G telecom brand. What really captivated the audience was that the billboard was simple yet powerful.
Using our very own native language and the gorgeous Sohai as the face of the OOH campaign, Telenor's billboard swept the victory with just 9 words!
'Naa Daein, Naa Baein, Seedha Telenor 4G Par Aaein'.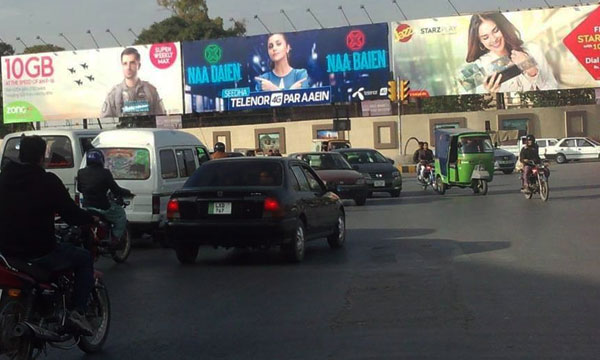 Telenor successfully played on words to secure the win. Not only did the brand find the perfect placement for their OOH billboard, but they also carefully choose the right words to tickle the funny bone of the audience without much effort.
Over time, many brands within the country have brought forward marvellous out-of-home marketing ideas. Brands have explored a whole new level of creativity in Pakistan from live-billboards to 3D-4D boards and even interactive ones to engage customers.
We definitely cannot wait to see what Telenor has coming next, for now, the scoreboard is Telenor -1 Jazz and Zong- 0!