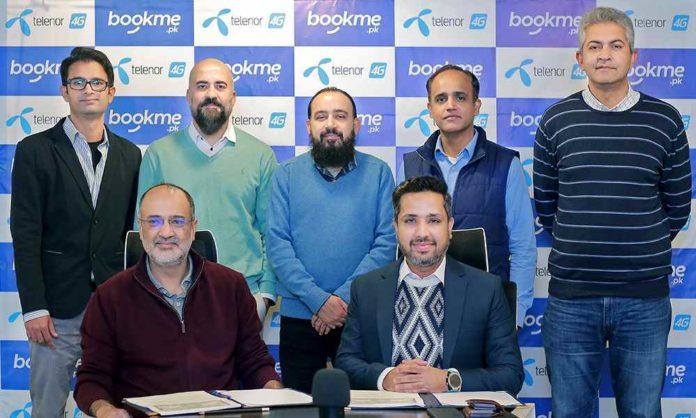 Telenor Pakistan has teamed up with Bookme.pk to integrate its ticketing portfolio into the first retail app in the market, Apollo, bringing comfort and convenience for its clients.
Customers will be able to easily buy or book tickets even if they do not have access to a smart digital device or a computer thanks to Bookme.pk's ticketing portfolio and Apollo's extensive nationwide store network. These include buying tickets or arranging reservations for buses, trains, movies, hotels, logistics, cricket, renting a car, tours, and other activities. Customers can easily order a ticket by walking up to Telenor Pakistan's Apollo reseller.
"Telenor Pakistan has always been committed to making sure that we digitise the value chain and continue to innovate in our distribution approach," stated Umair Mohsin, Chief Marketing Officer of Telenor Pakistan. I can declare with pride that we're reimagining access to services and goods by leveraging an increasingly digital economy. Our relationship with Bookme, which allows us to now offer our customers supported purchasing of non-Telco services supplied by Bookme, is a crucial pillar of our strategy. We will keep working to create an inclusive society through Apollo, our retail distribution platform.