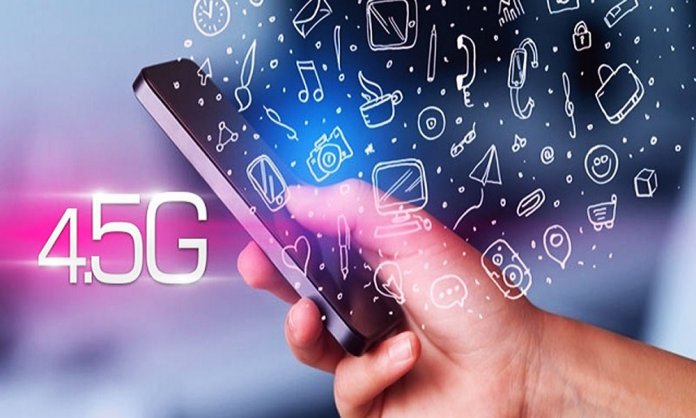 Yet another industry-first for Telenor Pakistan as it claims to have launched cutting-edge Telenor 4.5G technology in Karachi, Lahore, Rawalpindi and Islamabad.
Showing unrelenting commitment to empowering Pakistan through a high-speed data network that enhances customer experience.
Sigve Brekke, CEO, Telenor Group who is visiting Pakistan on a 4-day agenda inaugurated 4.5G by placing the first call over this advanced LTE network.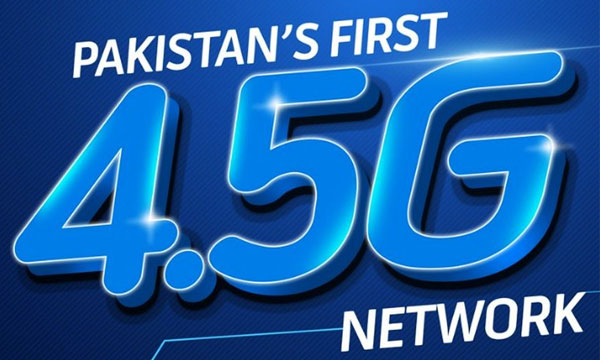 Today, over 80% of Telenor Pakistan's network supports 3G/4G services and the launch of 4.5G services is a milestone towards bringing the latest technology to Pakistan.
Utilizing the advanced 4.5G feature of 'Carrier Aggregation', Telenor Pakistan is the first to aggregate its LTE 850 and LTE 1800 networks as one to give excellent data service experience for supported handsets. This feature leverages the available frequency of different bands, thus enhancing the customer experience.
Telenor Pakistan acquired the license for the provision of Next Generation Mobile Services (NGMS) across Pakistan in 2014. This opened a whole new era of opportunities in mobile broadband services in the country which fueled exponential data growth in the market.
Later in 2016, Telenor Pakistan acquired bandwidth in the 850MHz spectrum to bring 4G services. Maximizing efficiency on the existing spectrum, Telenor Pakistan has also reformed its existing 1800 MHz band for LTE services.
"We envision a digital Pakistan where the fast-evolving communication technology benefits all," said Sigve Brekke, President & CEO of Telenor Group. "With Advanced LTE we continue to introduce new technology that furthers the digital revolution in Pakistan."
In a new milestone today, we have launched 4.5G that will be a bridge for future mobile data applications leading on to 5G – Irfan Wahab Khan, CEO Telenor Pakistan.
He added: 
The technology will enable us to provide faster upload and download speeds while delivering superior user experience by ensuring immediate reaction time for applications and web services with the promise of uninterrupted data experience. 4.5G will also give us the readiness we need to drive the development of IoT and tech-based solutions for government, administration, health, agriculture and home management. Being the most innovative company, we proudly welcome Pakistanis to the future of mobile
All of Telenor Pakistan's current 4G subscribers with compatible handsets will be able to receive the faster speeds automatically. The 4.5G features have already been activated across Telenor sites in Karachi, Lahore, and Rawalpindi/Islamabad. This development certainly brings Pakistan closer to its digital inclusion goals.