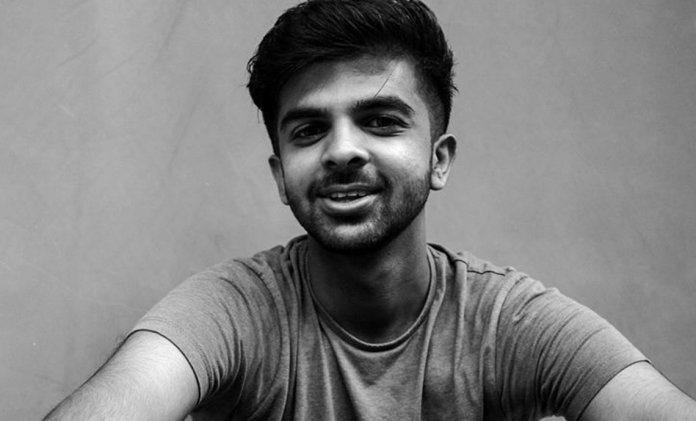 Meet Shehzar Abro, an artist with an incredible talent that has found its fame in not only Pakistan but beyond borders, Australia to be more precise.  In a recent edition of the Newcastle regional newspaper The Herald, this teenager bagged the front page featuring an exceptional 8 feet mural painted by him.
The mural pays tribute to a long-running urban renewal project and adorns the face of a heritage building in Newcastle's Central Business District.
"It's been an eventful few months and I didn't really expect the mural to get as much coverage as it did, leave alone come on to the front page on the regional news." Shehzar told Brandsynario

Unlike many other teenagers, Shehzar set out on his artistic journey at a very young age, after having identified a vision of his destiny.  Originally from Karachi, he willfully left A levels to achieve his goals by following a not-so- mainstream path.
"Dropping out of A levels has taught me one thing and that is, life does not go as planned. I dropped out with the intention of studying Animation in America, but that didn't happen and I'm in Australia now. But after I had dropped out things have been uphill for me," he said.
The young artist revealed how he started gaining popularity on the social media two years ago after he took up blogging as a hobby.  
The artworks that he displayed on a public Instagram page, garnered over 65 thousand followers worldwide in less than a year 
That is when Shehzar started pursuing professional blogging.
"With new artists getting discovered every year, you really need to understand that opportunities won't just come your way so you need to avail them yourself. That means you need to let people know you're out there by promoting yourself. I've seen that people find self-promotion as something negative, which it shouldn't be because nobody wants success and recognition for your work as much as you do," the artist said.
It is through Shehzar's profound passion for art and unwavering dedication that he now boasts a long list of accomplishments, including one of him being the youngest artist to curate his own show at Movenpick in 2016.
Being a supporter of talent, he inaugurated an art gallery displaying work of young artists his age. "Everyone wants to accommodate the artists that sell. The real challenge is selling the artists that don't," Shehzar explained while talking about his exhibition.
Having proved himself as an inspiration for all teenagers to look up to Shehzar does not plan on stopping.
His journey has just begun, and he optimistically spoke of his future prospects following the massive success of his mural.
"I'm going to be painting as much as I have before and see what opportunities life throws at me. This recent mural was something that was huge for me and did result in a lot of inquiries so I might be doing a couple of murals up in Sydney. So I'm pretty excited for upcoming projects and I will keep you updated via Facebook and Instagram," the artist said.
Have something to add to the story? Share it in the comments below.